10 Best Things to Do in Santa Cruz de Tenerife with Kids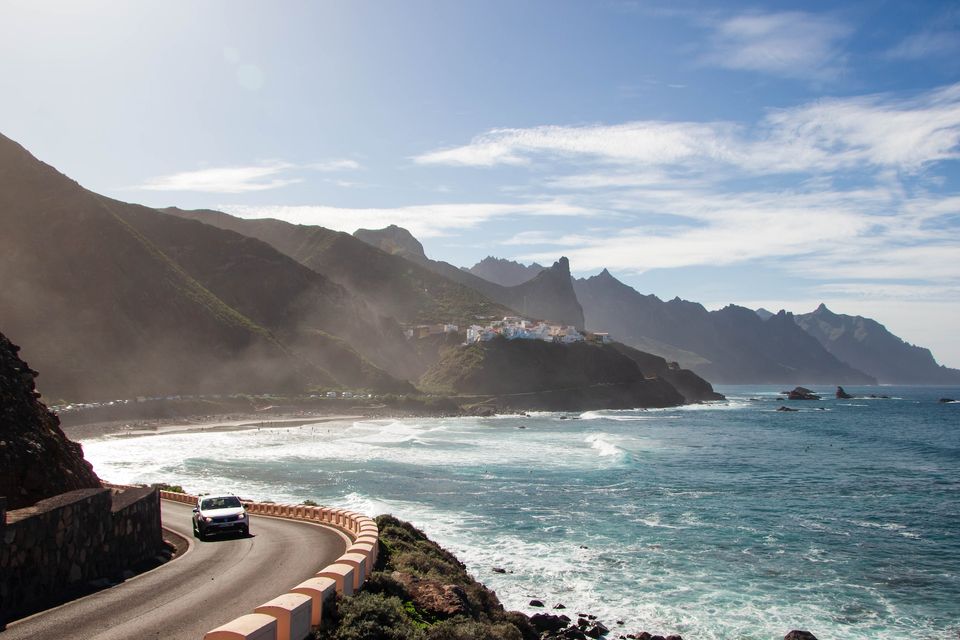 As a parent, finding the perfect vacation destination that caters to your little ones and your own interests can be quite a challenge.
Well, fear not, fellow family travelers! I recently embarked on a delightful adventure to Santa Cruz de Tenerife with my own brood, and I must say, this beautiful Canary Island gem has ultimately won us over.
With its diverse attractions, captivating landscapes, and family-friendly activities, Santa Cruz de Tenerife offers an unforgettable experience that will keep everyone entertained and enthralled.
In this blog post, I'll share the 10 best things we did with our kids during our trip, exploring everything from world-class zoos and water parks to stunning beaches and immersive cultural experiences.
So buckle up and join me on this journey to uncover the hidden treasures of Santa Cruz de Tenerife and find out why this vibrant destination should be at the top of your family's travel wishlist.
1. Loro Parque
Loro Parque is a world-class zoo and a must-visit for families with kids. Home to an extensive collection of wildlife, the park features over 4,000 parrots, making it the largest parrot sanctuary in the world.
In addition to the stunning variety of birds, Loro Parque also hosts killer whales, dolphins, penguins, and sea lions in various shows and exhibits.
The park provides numerous educational programs and interactive experiences entertaining and informative for kids of all ages.
2. Siam Park
Siam Park is a Thai-themed water park offering endless fun and adventure for kids and adults alike. Featuring a diverse range of water slides, wave pools, and a lazy river, there's something for everyone at this award-winning attraction.
The park's Lost City playground, explicitly designed for younger children, is a safe and enjoyable space where kids can explore and play in the water. Don't miss the park's adrenaline-pumping attractions, such as the Tower of Power, Dragon, and Kinnaree.
Read more: 10 Best Things to do in Valladolid with Kids
3. Palmetum of Santa Cruz de Tenerife
The Palmetum is a beautiful botanical garden specializing in palm trees and showcasing a diverse range of tropical and subtropical flora.
This oasis provides a peaceful and educational experience for families with children.
Kids can learn about the different plant species and the conservation efforts the Palmetum is involved in. The park also features playgrounds, picnic areas, and interactive installations, making it an enjoyable day out for the entire family.
4. Parque Marítimo César Manrique
Designed by the famous Canarian artist César Manrique, Parque Marítimo is a unique sea-water swimming complex near the city center. The park boasts several swimming pools, including a large one for kids with a pirate ship and water slides.
There are also playgrounds, gardens, and sunbathing areas for a fun and relaxing day out. The on-site restaurants and cafés offer delicious meals and snacks to energize the family.
5. Museo de la Naturaleza y el Hombre
The Museum of Nature and Man is an interactive, educational experience that introduces kids to the natural history and archaeology of the Canary Islands.
The museum features numerous displays, including the most extensive collection of Guanche mummies, who were the original inhabitants of the Canary Islands.
With multimedia exhibits, workshops, and activities, children can learn about the region's unique biodiversity and fascinating history in a fun and engaging way.
6. Auditorio de Tenerife
The Auditorio de Tenerife is a stunning architectural landmark and an important cultural institution. Families can attend various performances and events, such as concerts, theater, dance, and children's shows, ensuring a memorable and entertaining experience.
The Auditorium also offers educational programs and workshops for kids, introducing them to the world of performing arts and encouraging their creativity and artistic expression.
Read more: 13 Best Things to do in Cordoba with Kids
7. Playa de Las Teresitas
Playa de Las Teresitas is a beautiful, family-friendly beach just a short drive from the city center.
With golden sand imported from the Sahara Desert and calm waters protected by a breakwater, it's the perfect place for kids to swim, build sandcastles, or relax in the sun.
Amenities like restrooms, showers, sun loungers, and beach bars make it a comfortable and enjoyable destination for the entire family.
8. Anaga Rural Park
Explore the natural beauty of Tenerife by visiting the Anaga Rural Park, a UNESCO Biosphere Reserve located in the northeastern part of the island. With its lush laurel forests, dramatic landscapes, and picturesque villages, the park is an excellent destination for families who love outdoor adventures.
Numerous hiking trails cater to different fitness levels and ages, making it easy for kids to enjoy the stunning scenery. Guided tours and educational programs are available, teaching children about the area's local flora, fauna, and history.
9. Tenerife Espacio de las Artes (TEA)
Tenerife Espacio de las Artes (TEA) is a contemporary art museum and cultural center offering various exhibitions, workshops, and activities suitable for kids.
The center's diverse program includes film screenings, art classes, and interactive installations, encouraging children to engage with the arts and develop their creativity.
The building, designed by the renowned Swiss architects Herzog & de Meuron, is a fascinating attraction worth exploring with the family.
10. Forestal Park Tenerife
Forestal Park Tenerife is an exciting adventure park in the heart of the island's beautiful pine forests. With more than 90 treetop challenges and zip lines, the park offers thrilling experiences for kids and adults alike.
Safety is a top priority at Forestal Park, with qualified instructors and state-of-the-art equipment ensuring a secure environment for everyone.
Various difficulty levels make it suitable for children as young as 5 years old. The park also has picnic areas and a playground, providing a full day of fun for the entire family.
Read more: 10 Best Things to do in Bilbao with Kids
---
FAQ
Is Santa Cruz de Tenerife a family-friendly destination?
Santa Cruz de Tenerife is an incredibly family-friendly destination, offering many attractions and activities that cater to kids and adults, ensuring an enjoyable experience for the entire family.
What activities are suitable for teens in Santa Cruz de Tenerife?
In Santa Cruz de Tenerife, teens can participate in various activities such as exploring the vibrant city center, visiting interactive museums, spending a day at the beach, or enjoying outdoor adventures in Anaga Rural Park.
Are there any free admission options for children in Santa Cruz de Tenerife?
Several attractions in Santa Cruz de Tenerife offer free admission for children, like the Palmetum of Santa Cruz de Tenerife and Parque García Sanabria. In contrast, others might provide discounted rates or special promotions for families, making it a budget-friendly destination.
Is Santa Cruz de Tenerife a safe city?
Santa Cruz de Tenerife is generally considered a safe city for tourists and families. However, as with any destination, it's essential to remain vigilant and follow standard safety precautions to ensure a worry-free trip.