13 Best Things to do in Cordoba with Kids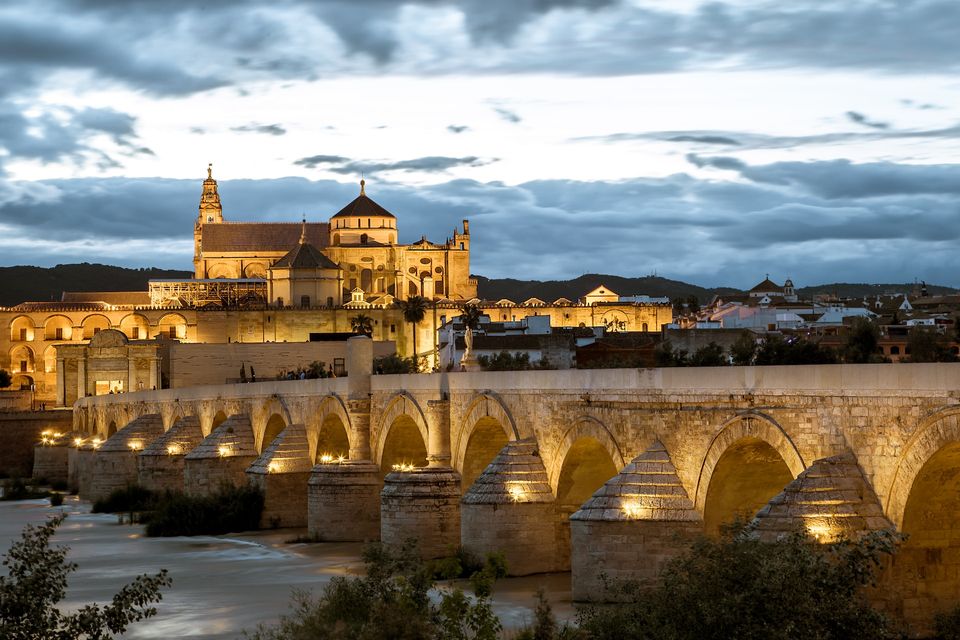 Cordoba, Spain, is a fascinating city with a rich history and culture, making it an ideal destination for families looking to explore new places and learn about the world.
With so many things to see and do, deciding which activities are best suited for kids can be challenging.
In this blog post, we've compiled a list of the top things to do with kids in Cordoba, including historic landmarks, botanical gardens, and water parks.
Whether you're planning a family vacation or looking for new and exciting activities to do with your children, this post has something for everyone.
Read on to discover the best family-friendly attractions in Cordoba and start planning your next adventure!
1. Great Mosque-Cathedral of Cordoba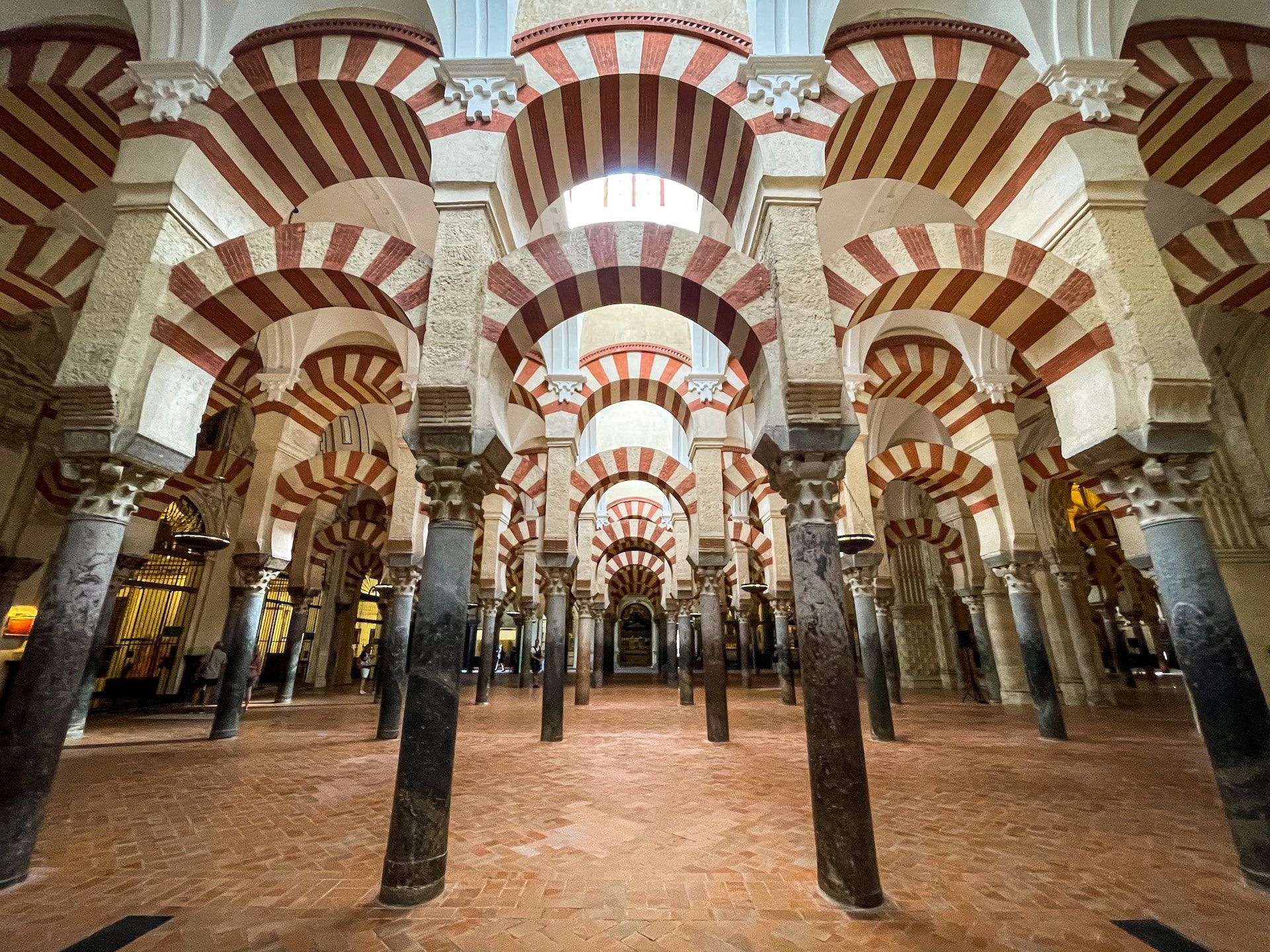 The Great Mosque-Cathedral of Cordoba, also known as the Mezquita, is an architectural masterpiece that blends Islamic and Christian styles.
It was initially built as a mosque during the 8th century but was later converted into a cathedral. The interior is stunning, with rows of red and white arches stretching into infinity.
Kids will enjoy walking through the forest of columns and seeing the intricate mosaics and artwork. The beautiful gardens outside are also worth exploring.
Read more: 15 Best Things to do in Madrid with Kids
2. Alcazar de los Reyes Cristianos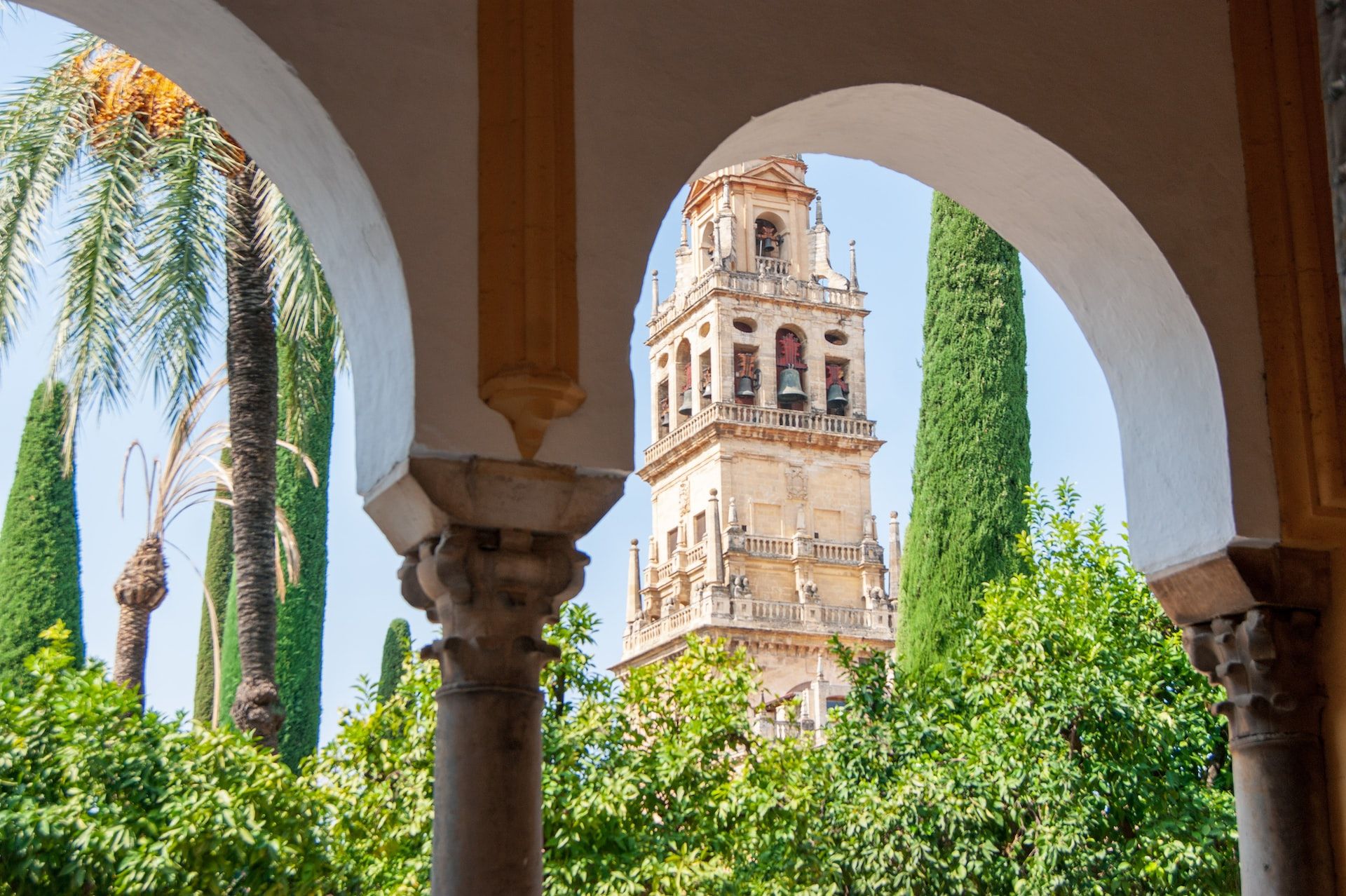 The Alcazar de los Reyes Cristianos is a fortress palace built in the 14th century. It has beautiful gardens with fountains, mosaics, and even a tortoise pond.
Kids will enjoy exploring the different areas of the palace, such as the towers, the courtyards, and the underground passages.
There are also great city views from the top of the towers.
3. Horse carriage ride around the city
A horse carriage ride through Cordoba is a great way to see the city and its famous sites.
Kids will enjoy riding in a carriage pulled by beautiful horses and listening to the clip-clop of their hooves on the cobblestone streets.
The ride will take you past the Mezquita, the Alcazar, and other historic landmarks. It's a fun and unique way to explore Cordoba.
4. Archaeological Museum
The Archaeological Museum in Cordoba has an extensive collection of artifacts covering the city's history from prehistoric times to the present day.
Kids will enjoy seeing the ancient pottery, tools, weapons, Roman mosaics, and sculptures.
There are also interactive exhibits and multimedia displays that make learning about history fun.
5. Roman Bridge of Cordoba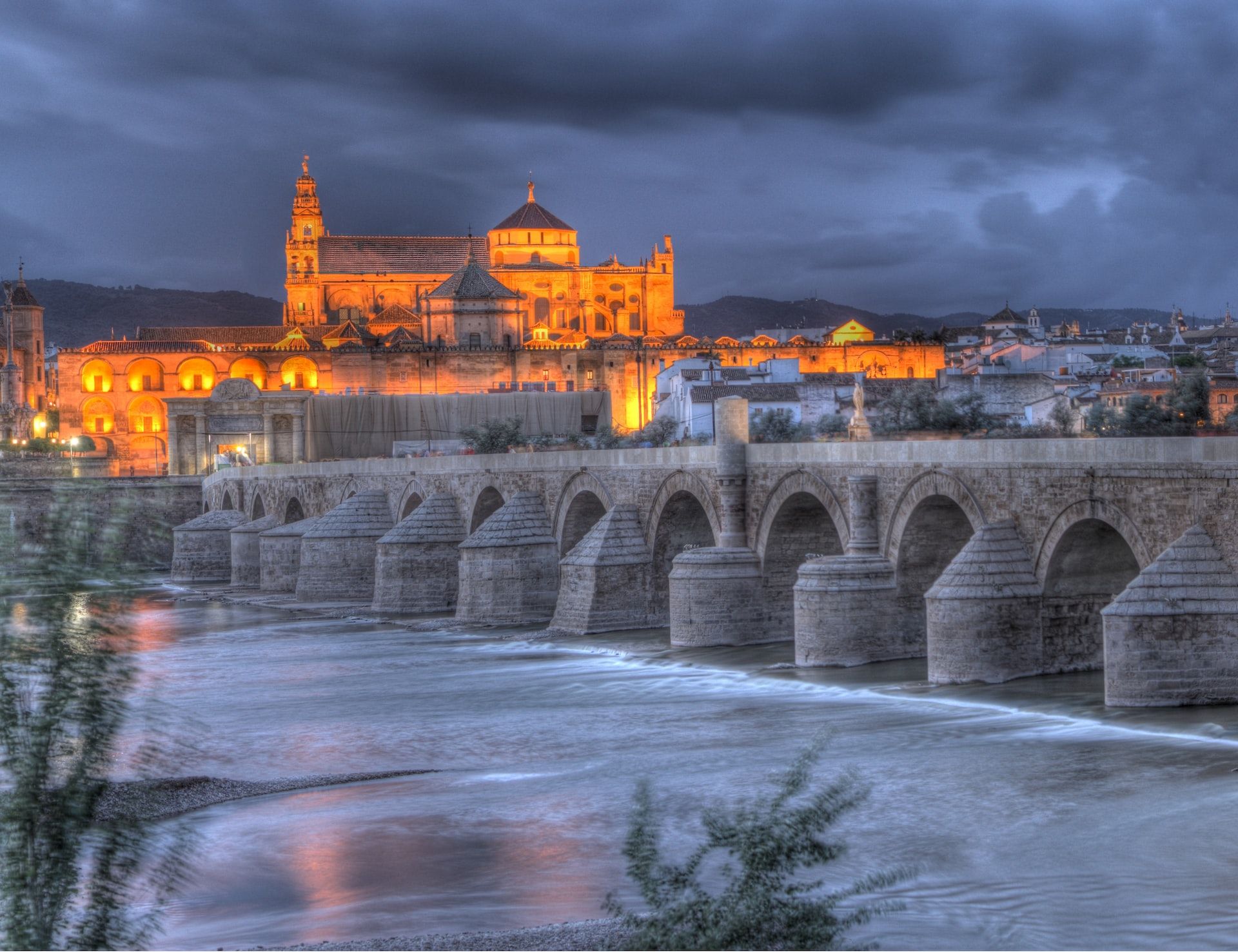 The Roman Bridge in Cordoba is an ancient bridge that spans the Guadalquivir River.
It was built in the 1st century BC and is one of the city's most iconic symbols. Kids will enjoy walking across the bridge and taking in the views of the city and the river.
There are also several statues and monuments along the bridge that are worth seeing.
Read more: 12 Best Things to do in Barcelona with Kids
6. Royal Stables of Cordoba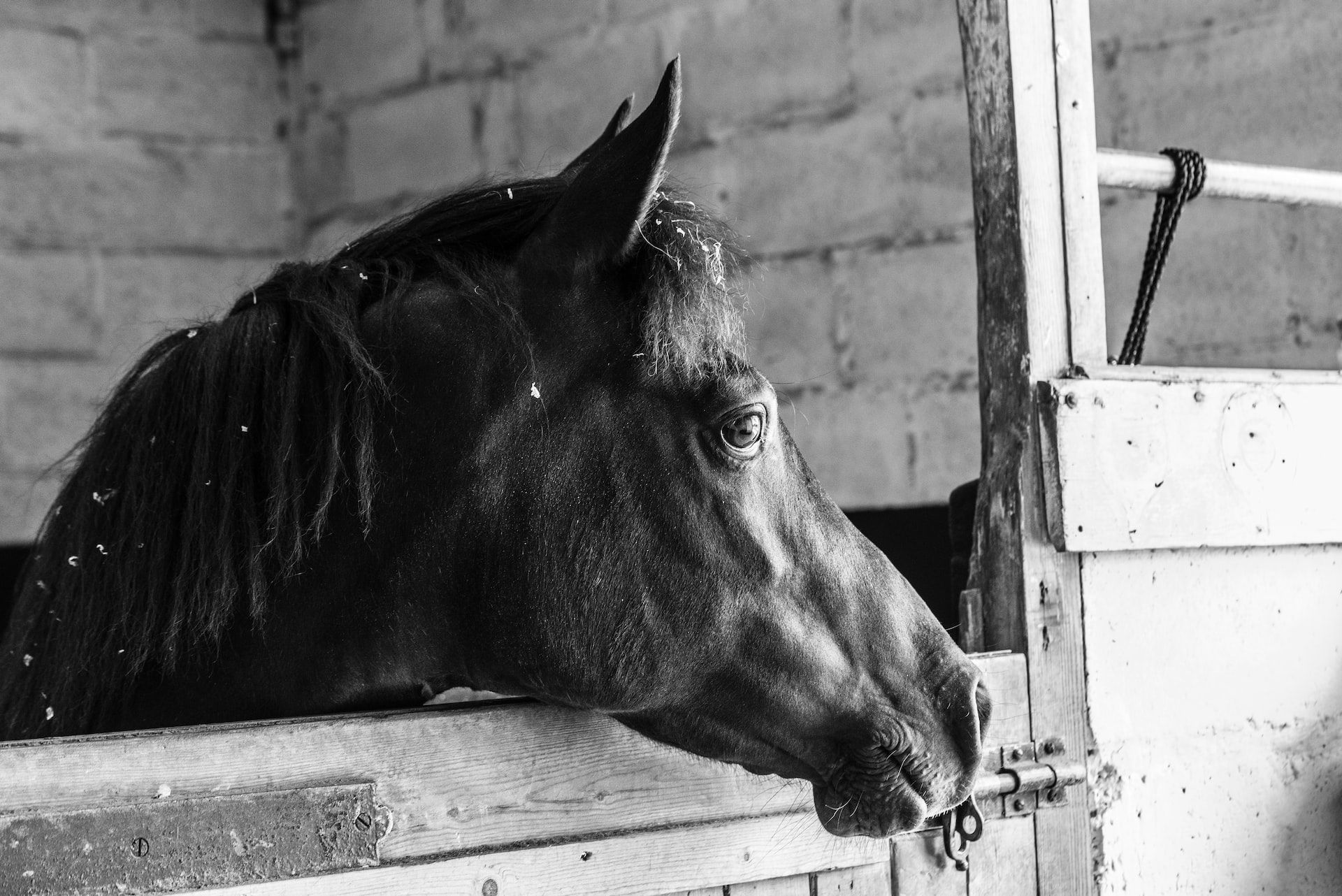 The Royal Stables of Cordoba are a must-visit for kids who love horses. The stables offer guided tours, horse shows, and even pony rides.
Kids will enjoy seeing the beautiful Andalusian horses up close and learning about their history and care. There's also a museum with exhibits on the history of horsemanship in Cordoba.
7. Palace of Viana
The Palace of Viana is beautiful, with twelve different courtyards, each with a different theme. Kids will enjoy exploring the different gardens and seeing the peacocks that roam the grounds.
The palace also has a museum with exhibits on the history and art of Cordoba, as well as a collection of antique furniture and ceramics.
8. Zoo of Cordoba
The Zoo of Cordoba has a variety of animals, including tigers, lions, monkeys, and birds.
Kids will enjoy seeing the animals up close and learning about their habitats and behaviors. There's also a playground and a picnic area where you can relax and enjoy the surroundings.
9. Ciudad de Los Niños
Ciudad de los Niños is a sprawling park that offers endless entertainment options for children of all ages. The park is an ideal spot to unwind and enjoy the outdoors, with plenty of green spaces to relax and play.
Families can enjoy a picnic together and recharge their batteries before continuing their city tour. Ciudad de los Niños boasts a vast array of exciting activities, including swings, zip lines, climbing nets, carousels, and skate parks.
Additionally, there are picnic areas, fountains, and even boats for hire, making it a true haven for kids. With such a wide range of options available, children are sure to have a fantastic time at this magical park.
10. Royal Botanical Garden
A visit to the Royal Botanical Garden of Cordoba is an excellent activity to enjoy with children.
It's a fantastic opportunity for kids to immerse themselves in nature and learn fascinating facts about the diverse and lush flora from around the world that thrives within its boundaries.
With over 7.5 hectares of gardens, families can explore the verdant grounds in a peaceful and natural environment.
Additionally, there are daily educational and interactive activities available that the entire family can participate in, making it an enjoyable and enriching experience for all.
11. Aquasierra Waterpark
Located just 10 kilometers from the city, Aquasierra is a thrilling entertainment paradise for kids and adults alike.
As the only water park in Cordoba, Aquasierra is full of refreshing swimming pools, exciting water slides of various heights and sizes, VIP areas for privacy and relaxation, and other attractions suitable for all ages.
Aquasierra is the perfect destination for enjoying Cordoba during the summer season. This exciting water park is open daily from 11:30 am to 8 pm, offering endless fun and entertainment for the entire family.
Ticket prices are very reasonable, ranging from 16 euros for adults to 11 euros for children, making it an affordable and enjoyable summer activity.
Read more: 12 Best Things to do in Vigo with Kids
12. Plaza de la Corredera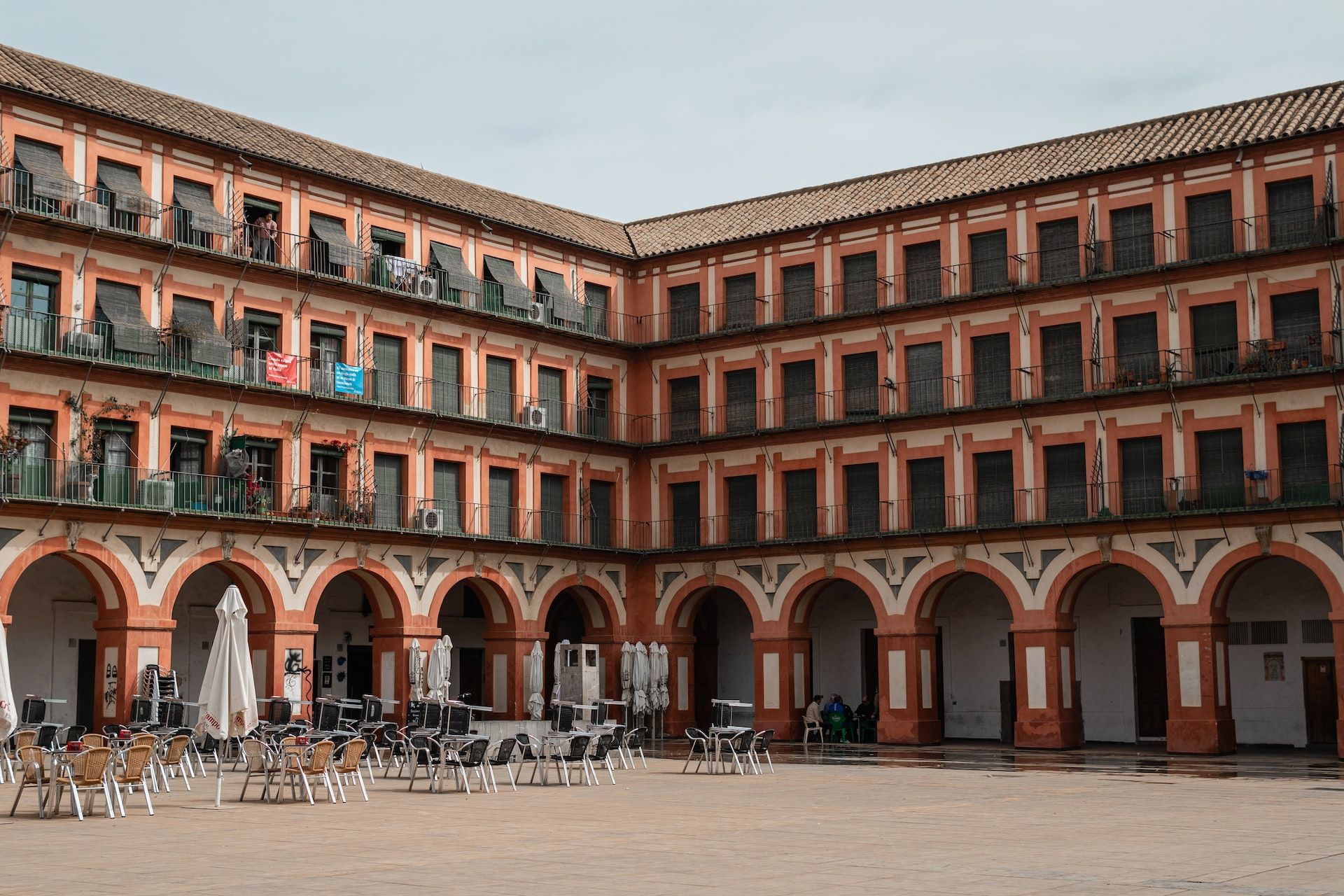 No visit to Cordoba is complete without a stop at Plaza de la Corredera, a must-see on your itinerary that your children will love.
This vast square is perfect for kids to run around and enjoy the lively atmosphere, including various activities, flamenco shows, craft fairs, clothing shops for children and adults, and even churros stalls for the whole family to enjoy.
13. Jewish Quarter
La Judería is a charming and picturesque neighborhood in Cordoba, once home to Jewish families. Today, there are many things to see and do in this area, and taking a tour of the Jewish Quarter is the best way to explore it with the whole family.
The Jewish Quarter is filled with historic landmarks and fascinating cultural sites, including the legendary Synagogue, which is a must-visit.
Other popular destinations include the municipal souk, a bustling market where you can find a wide variety of handicrafts, and the local market with its impressive array of goods and produce.
---
FAQ Section
Is Cordoba a family-friendly destination?
Yes, Cordoba is a family-friendly destination with various attractions and activities suitable for children of all ages.
What activities are suitable for teens in Cordoba?
Teens can enjoy visiting the city's historic landmarks, such as the Mezquita and the Alcazar, and participating in outdoor activities like horse riding and exploring the city's parks.
Are there any free admission options for children in Cordoba?
Yes, there are free admission options for children in Cordoba, such as the Sunday admission to the Botanical Garden for only 1 euro.
Is Cordoba a safe city?
Yes, Cordoba is generally considered a safe city. Still, as with any destination, it's always a good idea to take basic safety precautions, such as staying aware of your surroundings and avoiding isolated areas at night.