10 Best Things to do in Jaen with Kids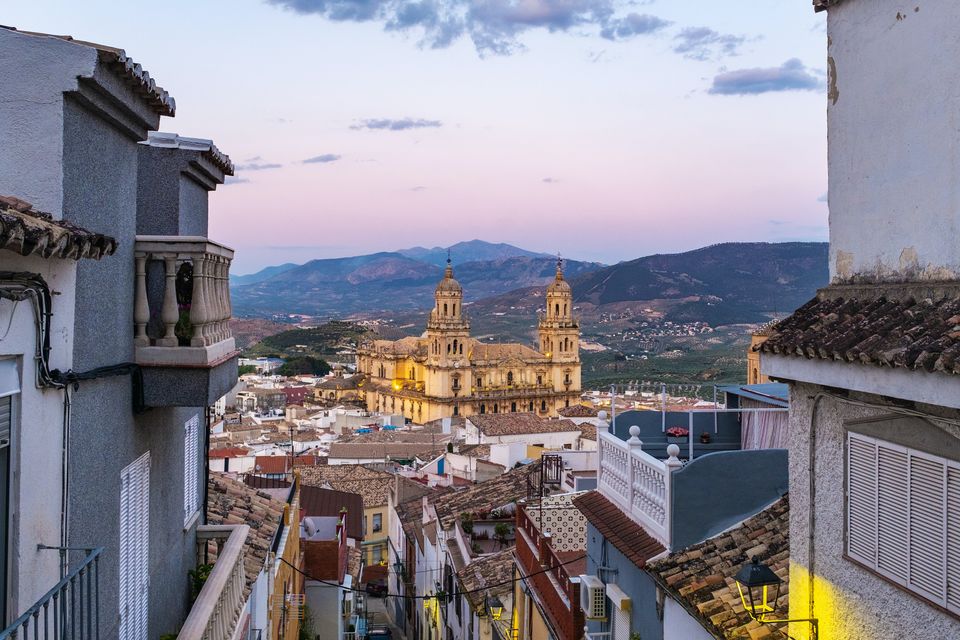 When I first thought of Jaén, Spain, olive groves stretching as far as the eye can see came to mind. But oh, how wrong I was! As I wandered its winding streets with my little explorers in tow, I discovered a treasure trove of activities that made our family trip unforgettable.
From ancient castles that felt straight out of fairytales to mouthwatering olive oil tastings even the kids adored, Jaén proved itself to be a family-friendly gem.
If you're looking for a Spanish escapade that's off the typical tourist trail yet rich in child-friendly adventures, you're in for a treat. Dive in to uncover the 10 best things to do in Jaén with kids and create memories that will last a lifetime!
1. Museo Provincial de Jaén
Situated in the heart of Jaén, the Museo Provincial is a treasure trove of artifacts and exhibits, showcasing the rich history of the region. The museum's vast collection comprises Iberian sculptures, remnants from the Roman era, and masterpieces of Spanish art.
The museum provides visitors with a chronological journey through the epochs, allowing one to trace the cultural and historical evolution of the region.In addition to its regular exhibits, the Museo Provincial frequently holds temporary exhibitions, workshops, and educational activities, making it an enlightening experience for both adults and children. Its meticulous curation ensures that history enthusiasts and casual visitors alike leave with a deeper appreciation for Jaén's heritage.
Read more: 13 Best Things to do in Cordoba with Kids
2. Jaén Cathedral
The Jaén Cathedral, an architectural marvel, stands tall as a testament to the city's rich religious heritage. Originally constructed on the ruins of a mosque, this Renaissance masterpiece impresses visitors with its intricate facades, ornate chapels, and soaring bell tower.
The interior of the cathedral is equally breathtaking, adorned with artistic wonders and religious relics. A visit here offers insight into the spiritual significance of the region, and the panoramic views from its towers provide a sweeping view of the city's landscape.
3. Castillo de Santa Catalina
Perched atop a hill, the Castillo de Santa Catalina offers a historical journey intertwined with panoramic vistas. The castle, dating back to the Moorish era, has witnessed numerous battles and has been reshaped by various rulers.
Inside, visitors can explore the chambers, battlements, and courtyards. The adjacent Parador, a luxury hotel, is an attraction in itself, offering modern comforts within the ancient walls. The castle's strategic location provides a bird's eye view of Jaén and its vast olive groves.
4. Baños Árabes
Nestled beneath the Palacio de Villardompardo, the Baños Árabes are among Spain's most well-preserved ancient Arab baths. These baths give a glimpse into the luxurious lifestyle of the Moors, with its steam rooms, cool pools, and intricate stonework.
The ambiance inside evokes an aura of serenity and grandeur, transporting visitors back to an era where these baths played a central role in social and cultural interactions. The accompanying museum further educates visitors on the significance and architectural marvel of these ancient structures.
5. Olive oil tasting
Jaén's title as the "World Capital of Olive Oil" is a testament to its deep-rooted olive cultivation heritage. Visiting local olive mills offers families an enlightening experience into the oil extraction process, from tree to bottle.
Tasting sessions are especially delightful, as they reveal the subtle nuances between different olive varieties and production methods. Engaging presentations and hands-on activities make this a treat for all age groups, emphasizing the importance of this golden liquid in Mediterranean cuisine and culture.
Read more: 10 Best Things to do in Granada with Kids
6. Parque del Seminario
A haven of greenery in Jaén, Parque del Seminario is a serene retreat for families and nature lovers. Meandering paths, beautiful plantations, and well-maintained play areas make it a preferred spot for both relaxation and recreation.
Throughout the year, the park hosts various events and workshops, fostering community engagement. The park's design seamlessly blends natural beauty with artistic sculptures, making it a delightful space for photography and leisurely walks.
7. Parque del Bulevar
Parque del Bulevar, with its expansive grounds, offers a perfect blend of nature and urban design. The park's landscape boasts fountains, ponds, and a diverse range of flora, making it a visual treat.
Children have ample space to run around and play, while adults can enjoy peaceful corners or engage in recreational activities. Regularly organized events, ranging from concerts to fitness classes, make this park a lively community hub.
8. Parque Ciudad de los Niños
Designed with young adventurers in mind, Parque Ciudad de los Niños is a paradise for kids. With innovative play structures, interactive installations, and safety measures, it's the ultimate playground.
Beyond just play, the park focuses on educational and sensory experiences. Themed zones and periodic workshops ensure that children have a fulfilling and enriching time, making it a favorite among local families and visitors alike.
9. Alameda Park
Historic Alameda Park is a green oasis in the midst of Jaén's bustling streets. With its towering trees, ornate fountains, and well-maintained pathways, it's a favorite spot for both locals and tourists.
The park's central location makes it an ideal spot for picnics, casual strolls, or simply soaking in the ambiance. Regular cultural events and performances add to the park's charm, making it a vibrant space throughout the year.
10. Hornos de Segura
Nestled in the mountains, Hornos de Segura is not just a place but an experience. With its medieval architecture, cobbled streets, and panoramic views of the Tranco reservoir, it's a delightful retreat from the urban hustle.
Apart from its scenic beauty, Hornos de Segura is famed for its ancient ovens (hornos), which have been used for centuries. The town's rich history and culture, combined with its natural beauty, make it a must-visit for anyone exploring the Jaén region.
Final Thoughts
Reflecting on our journey through Jaén, it's evident that the city is much more than the olive groves it's famously known for. Every alley, monument, and park tells a story, whispering tales of ancient civilizations, architectural grandeur, and the warmth of its people. It's a blend of history, culture, and modern amenities, making it an uncharted paradise for families in search of a unique Spanish experience.
As we packed our bags, it wasn't just souvenirs we were taking back but memories etched in time. Each attraction, be it the majestic Castillo de Santa Catalina or the playful zones of Parque Ciudad de los Niños, left an indelible mark on our hearts. Jaén, with its rich tapestry of experiences, has undeniably made it to our list of cherished family trips. If there's one piece of advice I'd give to fellow travelers, it's this: Dive deep into Jaén's offerings, and let its magic envelop you and your loved ones.