10 Best Things to Do in Sabadell with Kids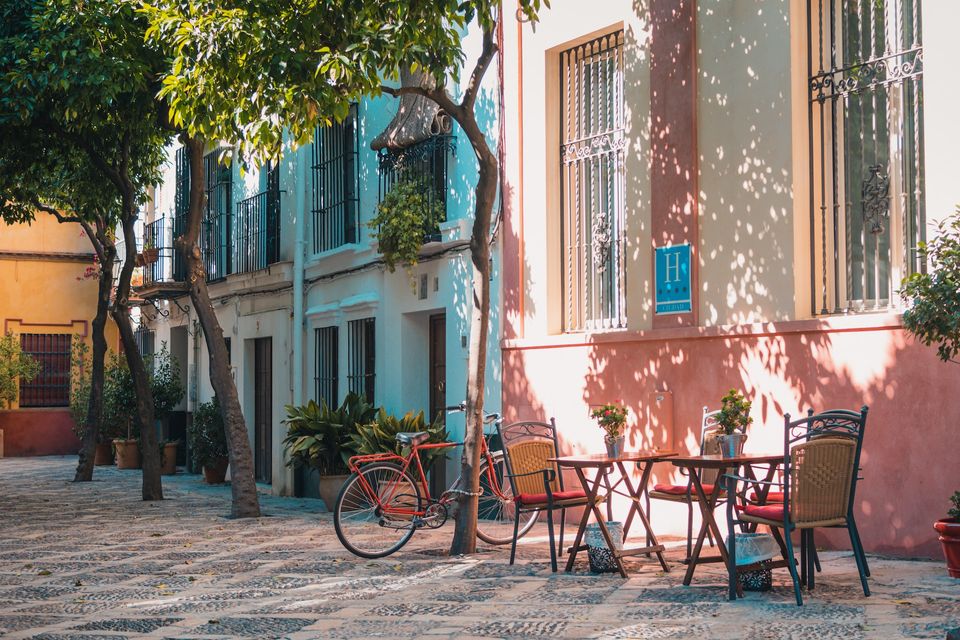 As a passionate traveler and parent, I'm always on the hunt for family-friendly destinations that cater to the interests and needs of my little ones. Recently, I discovered a hidden gem in Catalonia: Sabadell. Sabadell ranks as the fourth-largest city in Catalonia, following Barcelona, Terrassa, and Badalona.
This charming city, nestled just a stone's throw away from bustling Barcelona, offers an abundance of activities and attractions that have left my entire family captivated and eager for more.
Whether you're looking for educational experiences, outdoor adventures, or a day of relaxation and fun, Sabadell has it all. Join me as I share my family's unforgettable journey through this enchanting city, and discover why Sabadell should be next on your must-visit list!
1. Parc Catalunya
Parc Catalunya is a large green oasis located in the heart of Sabadell, offering a variety of activities for children of all ages. The park features playgrounds, a small lake for boat rentals, a miniature train ride, and plenty of open spaces for picnics and outdoor games.
Children will also enjoy exploring the picturesque rose and sensory gardens, designed to engage all five senses. In addition to the park's recreational activities, Parc Catalunya hosts various events and workshops throughout the year, such as puppet shows, storytelling, and outdoor theater performances.
2. Sabadell History Museum
Take your children on a journey through time at the Sabadell History Museum. The museum offers interactive exhibits and hands-on activities that help children learn about the city's rich history, from its Roman origins to the present day.
Younger visitors will enjoy the dedicated children's area, where they can dress up in historical costumes and participate in age-appropriate activities. In addition to its permanent exhibitions, the museum hosts temporary exhibits and educational programs throughout the year, providing families with new experiences each visit.
3. Can Deu Forest Park
Can Deu Forest Park is a sprawling natural space where kids can immerse themselves in nature and enjoy outdoor activities. The park features numerous walking trails, a large playground, and a pond filled with ducks and other wildlife.
It's the perfect place for families to spend a day hiking, bird-watching, or playing sports like soccer or basketball. During the summer months, Can Deu Forest Park hosts various family-friendly events, including outdoor movie nights and nature workshops. The park's visitors' center offers educational materials and guided tours to help kids learn about the local flora and fauna.
4. Teatre La Faràndula
Experience the vibrant performing arts world at Teatre La Faràndula, Sabadell's premier theater venue. This historic theater, located in the city center, showcases a diverse range of performances, from plays and musicals to dance and concerts, ensuring there's something for everyone to enjoy.
Teatre La Faràndula is committed to engaging younger audiences, regularly presenting family-friendly shows and performances that cater to children's interests and imaginations. The theater also offers workshops and educational programs, allowing kids to learn about the performing arts and even participate in productions.
Read more: 10 Best Things to Do in Pamplona with Kids
5. Sabadell Skate Park
Unleash your child's inner skater at Sabadell Skate Park, a popular destination for skateboarding, BMX biking, and inline skating enthusiasts. The park features ramps, rails, and obstacles suitable for various skill levels, providing a fun and challenging environment for kids to practice and improve their skills.
The skate park also hosts regular workshops and competitions, offering opportunities for young skaters to learn from experienced instructors and connect with their peers. With its welcoming atmosphere and supportive community, Sabadell Skate Park is the perfect place for kids to embrace their passion for skating and make new friends.
Jump Factory also hosts birthday parties and special events, making it a popular destination for celebrations and group outings. Don't forget to check their calendar for special-themed events and promotions throughout the year.
6. Cine Imperial Sabadell
Treat your kids to a movie day at Cine Imperial Sabadell, a modern multiplex cinema showcasing the latest family-friendly films. The theater features comfortable seating, state-of-the-art sound and projection systems, and a variety of concession options, ensuring a top-notch movie-going experience.
Cine Imperial Sabadell frequently hosts special events such as movie premieres, film festivals, and discounted family screenings. Check their upcoming films and promotions schedule, and don't forget the popcorn!
Read more: 10 Best Things to Do in Girona with Kids
7. Wolfcrow Escape Room
Challenge your family's problem-solving skills and teamwork at Wolfcrow Escape Room, one of Sabadell's most exciting and immersive escape room experiences. Escape rooms are live-action games in which players are locked in a themed room and must work together to solve puzzles, find clues, and complete tasks to escape within a set time limit.
Wolfcrow Escape Room offers a variety of thoughtfully designed rooms, each with a unique story line and atmosphere that caters to different ages and interests. From mysteries and adventures to more family-friendly scenarios, there's something for everyone to enjoy.
8. Museu de l'Institut Català de Paleontologia Miquel Crusafont
Embark on a prehistoric adventure at the Museu de l'Institut Català de Paleontologia Miquel Crusafont (ICP), a world-renowned museum dedicated to studying fossils and the history of life on Earth. This fascinating institution, located in Sabadell, houses an impressive collection of fossils, skeletal reconstructions, and interactive exhibits that bring the ancient past to life.
Children will be captivated by the museum's life-size replicas of dinosaurs and other prehistoric creatures, as well as the hands-on activities designed to spark their curiosity and imagination. The museum also offers educational programs and guided tours, providing young visitors with a deeper understanding of the world of paleontology and the scientific process behind it.
Don't forget to check the ICP's event calendar, as they frequently host special events, workshops, and temporary exhibitions to engage and inspire visitors of all ages. A visit to the Museu de l'Institut Català de Paleontologia Miquel Crusafont will surely be a memorable and educational experience for the whole family.
9. La Torre de l'Aigua
Discover a unique piece of Sabadell's architectural history at La Torre de l'Aigua, an iconic water tower converted into a cultural and exhibition space. Built-in 1918, the tower once served as a vital part of the city's water supply system and is now a protected heritage site, offering panoramic views of the city from its observation deck.
Visiting La Torre de l'Aigua is not only a chance for families to learn about the city's history and engineering feats but also an opportunity to enjoy the tower's rotating calendar of temporary exhibitions and cultural events. These exhibitions often feature local artists and photographers, as well as historical and educational displays.
Climbing to the top of the tower is a fun activity for kids, who will be rewarded with stunning views of Sabadell and its surroundings. The tower is also surrounded by a small park, making it a perfect spot for a family picnic after your visit. Don't miss the chance to explore this unique landmark and immerse yourself in the local culture at La Torre de l'Aigua.
10. Can Gambús Park
Venture a little further from the heart of Sabadell to discover Can Gambús Park, a beautiful green space that offers a delightful dining experience for families. Located within the park, you'll find La Capella, a charming vegetarian and vegan restaurant that has been tastefully renovated. Here, you can savor a delicious lunch or dinner or unwind with a refreshing beverage.
Adjacent to the restaurant is a spacious open area where children can play and explore while parents keep a watchful eye from a comfortable distance. If you're fortunate, your visit may coincide with a cultural, musical, or film event in the park. Frequently, kid-friendly activities are organized, providing a variety of entertaining games to keep little ones engaged and amused.
FAQ Section
Is Sabadell a family-friendly destination?
Yes, Sabadell is a family-friendly destination with various attractions and activities for visitors of all ages.
What activities are suitable for teens in Sabadell?
In Sabadell, teens can enjoy activities like visiting the skate park, attending performances at the children's theater, and participating in escape rooms.
Are there any free admission options for children in Sabadell?
Many parks, playgrounds, and outdoor events in Sabadell are free, offering plenty of budget-friendly options for families with children.
Is Sabadell a safe city?
Sabadell is generally considered a safe city, but as with any urban area, it's essential to remain vigilant and take necessary precautions to ensure a secure visit.