10 Best Things to Do in Pamplona with Kids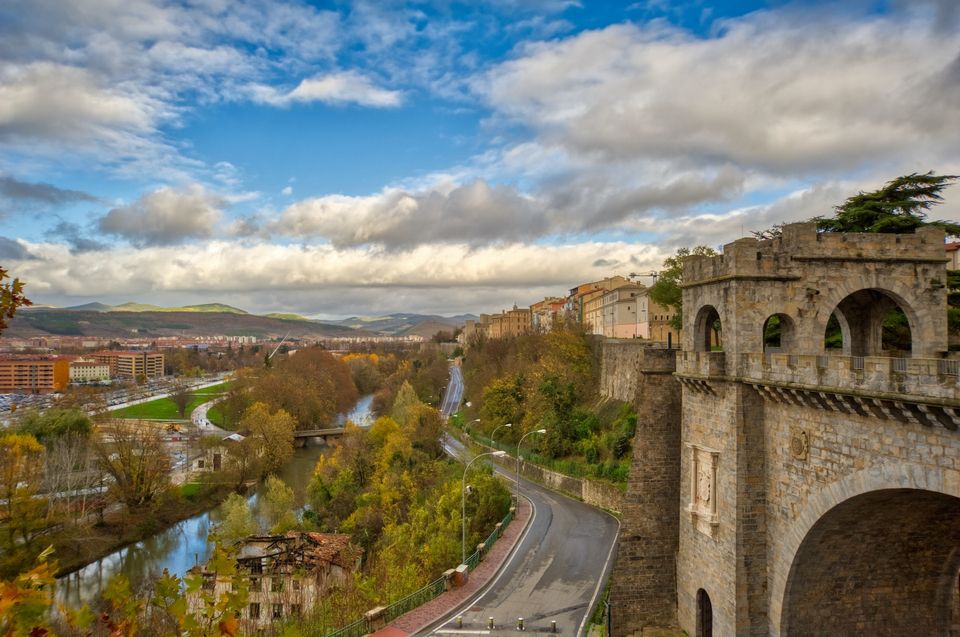 As a parent and avid traveler, I'm always looking for family-friendly destinations that offer a perfect blend of adventure, education, and fun. On my recent trip to Pamplona, Spain, I discovered this vibrant city is a hidden gem for families seeking unforgettable experiences.
From its rich history and captivating cultural sites to its scenic parks and thrilling adventure parks, Pamplona has something for kids of all ages.
Join me as I recount my journey through this charming city, unveiling 11 must-visit attractions that promise to create lasting memories and inspire curiosity in children and adults alike.
1. Taconera Gardens
Parque de la Taconera is a beautiful park in the heart of Pamplona. As one of the oldest parks in the city, it offers a charming atmosphere for families to enjoy. Children will delight in the animal enclosures, where they can spot peacocks, ducks, and deer roaming freely.
The park also features playgrounds, picnic areas, and walking paths for families to explore together. With its lush greenery and picturesque surroundings, Parque de la Taconera is ideal for a leisurely day out with kids.
2. Planetario de Pamplona
The Planetario de Pamplona is a fantastic destination for families interested in astronomy and space exploration. This modern facility offers captivating shows and exhibits that will spark curiosity and inspire young minds.
The planetarium's interactive displays, hands-on activities, and workshops ensure that children remain engaged and entertained throughout their visit. Additionally, the outdoor observatory allows visitors to gaze at the stars through telescopes, providing an unforgettable stargazing experience.
Read more: 10 Best Things to do in Bilbao with Kids
3. Sendaviva Adventure Park
Located around 40 km from Pamplona, Sendaviva Adventure Park is a must-visit for families seeking a day of excitement and adventure. This theme park combines thrilling rides, educational animal exhibits, and entertaining live shows.
Kids will love the zip lines, bungee jumping, and carousel, while parents can relax at the park's numerous dining areas. Senda Viva's commitment to environmental conservation and education makes it a fun and enriching experience for the whole family.
4. Pamplona City Walls and Fortifications
Exploring Pamplona's ancient city walls and fortifications is a beautiful way to introduce children to the region's rich history. These well-preserved landmarks date back to the Roman era and provide fascinating insights into the city's past.
Families can enjoy a leisurely walk along the walls, stopping at various viewpoints and information panels. The picturesque surroundings also offer plenty of opportunities for photography and picnics.
5. Parque Yamaguchi
Parque Yamaguchi is a unique and peaceful park inspired by Japanese garden design. It provides a tranquil setting for families to unwind and enjoy nature. The park's winding paths, ponds, and bridges create a serene atmosphere, perfect for exploring with kids.
Children can feed the ducks, play on the playground, or participate in educational activities organized by the park's visitor center. Parque Yamaguchi's beautiful landscape provides a refreshing break from the bustling city.
Read more: 10 Best Things to do in Zaragoza with Kids
6. Museo de Educación Ambiental
The Museo de Educación Ambiental is an interactive museum dedicated to raising awareness about environmental issues and sustainable living. Its engaging exhibits and activities educate children about protecting the environment and conserving natural resources.
Workshops and guided tours are available, offering an immersive experience for the whole family. This visit will give kids a better understanding of their role in preserving the planet.
7. La Ciudadela de Pamplona
La Ciudadela de Pamplona is a stunning 16th-century fortress that offers a fascinating glimpse into the city's military past. The complex features well-preserved ramparts, moats, and bastions, perfect for curious kids to explore.
The green spaces within the fortress walls are ideal for picnics and relaxation. La Ciudadela also hosts various cultural events and art exhibitions, providing a unique blend of history, art, and entertainment for the whole family.
Read more: 10 Best Things to do in Valladolid with Kids
8. El Molino de San Andrés
Situated on the banks of the Arga River, El Molino de San Andrés is a beautifully restored water mill that offers a hands-on learning experience for children. The mill showcases traditional milling methods and techniques, allowing kids to witness grain-converting flour.
Guided tours provide fascinating historical context and an opportunity to see the mill in action. The surrounding area features picturesque walking paths and picnic spots, making it a delightful destination for a family outing.
9. Navarra Subterranea
Navarra Subterranea is a unique attraction around 30 km from Pamplona, offering guided tours of underground caves and tunnels. The mysterious underground world is perfect for adventurous families exploring the natural wonders beneath the surface.
The knowledgeable guides share captivating stories and explain the geological formations, ensuring an educational and memorable experience for children and adults alike. Remember to wear comfortable shoes and bring a light jacket, as the caves can be cool and damp.
10. Catedral de Pamplona
The Catedral de Pamplona, also known as the Santa María la Real Cathedral, is a stunning Gothic-style church in the heart of the city. This architectural gem, dating back to the 14th century, offers a fascinating and educational experience for families to explore Pamplona's rich history and artistic heritage.
Upon entering the cathedral, visitors are immediately captivated by its magnificent vaulted ceilings, ornate stone carvings, and intricate stained glass windows. The cathedral's impressive interior is adorned with a wealth of artistic masterpieces, including sculptures, paintings, and altarpieces that showcase the evolution of religious art over the centuries.
Read more: 15 Best Things to do in Madrid with Kids
FAQ Section
Is Pamplona a family-friendly destination?
Yes, Pamplona is a family-friendly destination with various attractions and activities for children and adults alike.
What activities are suitable for teens in Pamplona?
In Pamplona, teens can enjoy activities such as exploring the city walls, visiting museums, attending local festivals, and participating in outdoor adventures like hiking and cycling.
Are there any free admission options for children in Pamplona?
Many attractions in Pamplona offer free admission for children, such as public parks, some museums, and city events. However, it is always best to check the specific venue for age restrictions and admission fees.
Is Pamplona a safe city?
Pamplona is generally considered a safe city, but as with any urban area, visitors need to remain aware of their surroundings and take standard precautions to ensure a pleasant and secure experience.