10 Best Things to Do in Terrassa with Kids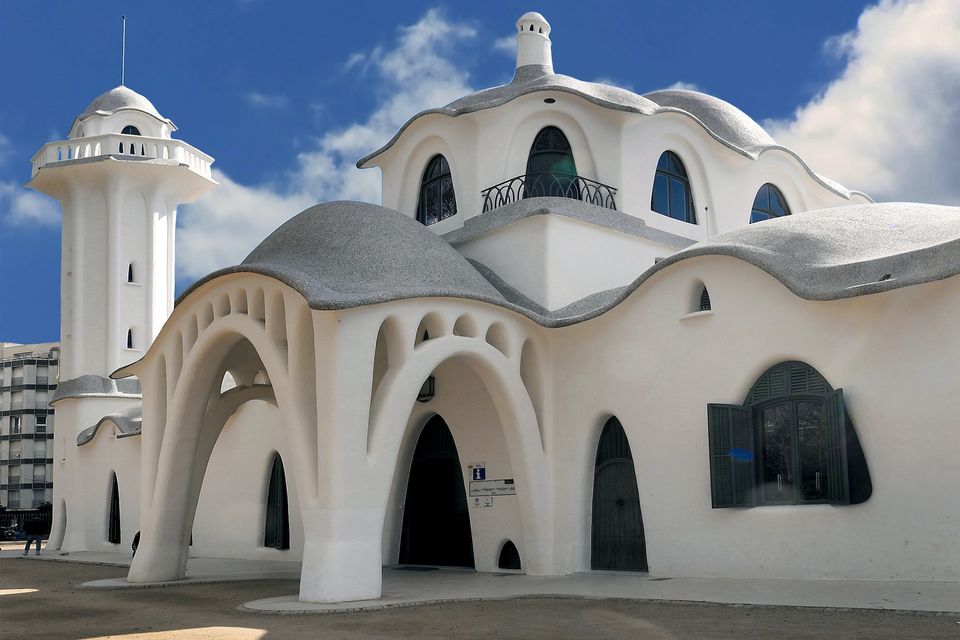 Terrassa, a vibrant city just a stone's throw away from Barcelona, is brimming with cultural and recreational activities perfect for families with children.
As a parent and avid traveler, I'm always on the lookout for exciting and educational experiences that my kids will enjoy and remember for years to come.
I recently had the pleasure of exploring Terrassa with my family, and I must say, this city did not disappoint!
From its rich architectural heritage to its beautiful parks and thrilling attractions, Terrassa offers a plethora of family-friendly activities that cater to all ages and interests.
In this blog post, I'm thrilled to share the top 10 things to do in Terrassa with kids based on our unforgettable experiences.
Whether you're a local seeking new adventure or a tourist looking to uncover hidden gems, this list will provide you with a diverse range of activities that will surely captivate and inspire your little ones.
So, let's dive in and discover the wonders that await you and your family in the charming city of Terrassa!
1. Parc Vallparadís
Parc Vallparadís is the largest urban park in Terrassa and a perfect destination for a family day out. The park boasts a variety of environments, such as woodlands, gardens, and ponds, creating an ideal space for relaxation, exploration, and play.
Children will enjoy the multiple playgrounds catering to different age groups, while parents can appreciate the serene atmosphere and picturesque surroundings.
Additionally, the park hosts several events throughout the year, including outdoor theater performances, concerts, and family-friendly workshops, ensuring there's always something fun. In addition to its lush green spaces, Parc Vallparadís is home to several cultural attractions, such as the Castell Cartoixa de Vallparadís and the Museu de Terrassa.
The park also features sports facilities, including a skate park, bike paths, and sports fields, making it an excellent spot for families to engage in various physical activities. With its recreational options and natural beauty, Parc Vallparadís offers a memorable experience for families with children of all ages.
2. Museu de la Ciència i de la Tècnica de Catalunya (MNACTEC)
Museu de la Ciència i de la Tècnica de Catalunya, also known as mNACTEC, is an engaging and interactive museum that showcases the industrial and technological heritage of Catalonia.
It offers a unique opportunity for children to learn about the history and advancements in various fields, such as textiles, energy, and transportation. The museum is housed in an impressive Modernist building that symbolizes Terrassa's industrial past, adding to the overall educational experience.
mNACTEC is designed with young visitors in mind, offering hands-on exhibits, interactive displays, and engaging workshops that make learning fun and accessible.
Children can participate in activities such as building their own machines, learning about renewable energy sources, and exploring the inner workings of different modes of transportation.
The museum also organizes special events and temporary exhibitions throughout the year, ensuring that there is always something new and exciting to discover. A visit to mNACTEC is an enjoyable and educational experience for families with kids.
Read more: Best Things to do in Zaragoza with Kids
3. Parc Antic Juncadella
Parc Antic Juncadella is a hidden gem just a 30 min drive from Terrassa that offers families an opportunity to enjoy nature, history, and outdoor activities in one beautiful location.
Once part of a historic estate, this park features lush gardens, ancient ruins, and an impressive mansion, providing a unique backdrop for a day of exploration and fun.
Children will be captivated by the park's enchanting atmosphere as they uncover hidden corners and learn about the rich history of the Juncadella family. The park boasts a variety of recreational options, including playgrounds, picnic areas, and walking trails suitable for all ages.
The extensive network of paths allows families to wander through the gardens, discovering beautiful sculptures, fountains, and exotic plants along the way.
Parc Antic Juncadella also hosts various events and workshops throughout the year, such as art classes, nature walks, and storytelling sessions, providing additional entertainment for young visitors.
With its unique blend of history, nature, and leisure activities, Parc Antic Juncadella promises an unforgettable day out for families with kids.
As a parent, I'm always searching for destinations that provide a balance of education, entertainment, and relaxation for my family.
Parc Antic Juncadella offered just that during our visit to Terrassa. This enchanting park, with its storied past and lush greenery, captured my children's hearts and left us with memories we'll cherish for years to come.
If you're planning a trip to Terrassa, I highly recommend adding Parc Antic Juncadella to your list of must-see attractions. You and your kids won't be disappointed!
4. Railway Museum of Catalonia
Just a 50-minute drive from Terrassa, the Railway Museum of Catalonia is a must-visit attraction for families with children fascinated by trains and the rich history of transportation.
Located in Vilanova i la Geltrú, this incredible museum is home to an extensive collection of locomotives, carriages, and other railway artifacts that transport visitors back to the golden age of train travel.
My family and I were captivated by the impressive displays and interactive exhibits, and we couldn't have asked for a more enjoyable and educational experience.
The Railway Museum of Catalonia offers a wealth of hands-on experiences for kids, allowing them to explore the inner workings of trains, learn about the evolution of railway transportation, and even climb aboard historical carriages.
The museum also offers guided tours and workshops designed for young visitors, ensuring an engaging and age-appropriate learning experience. As we ventured through the museum, my children's excitement and curiosity were palpable, making our visit memorable.
5. La Casa Alegre de Sagrera
La Casa Alegre de Sagrera is a beautifully restored Modernist house that offers a glimpse into the art, architecture, and lifestyle of the early 20th century. This hidden gem in Terrassa is an excellent destination for families with children, providing a fun and engaging way to learn about the city's cultural heritage.
Guided tours of the house showcase the intricate details, vibrant colors, and unique designs characteristic of the Modernist movement, allowing visitors to appreciate the beauty and creativity of this architectural style.
In addition to the guided tours, La Casa Alegre de Sagrera offers a variety of activities and workshops specifically designed for children. These include scavenger hunts that encourage exploration and observation and art classes that allow kids to create their own Modernist-inspired masterpieces.
By participating in these hands-on activities, children gain a deeper understanding of Terrassa's architectural treasures' cultural and historical significance. La Casa Alegre de Sagrera is a must-visit destination for families interested in Terrassa's rich cultural heritage.
6. Parc dels Catalans
Parc dels Catalans is a popular recreational space that caters to families with children, offering a mix of green spaces, play areas, and sports facilities.
The park is well-maintained and features several playgrounds with age-appropriate equipment, allowing kids to play safely while parents relax in the nearby shaded picnic areas.
For older children and teenagers, the park also provides a skate park and basketball courts, ensuring that activities are suitable for all ages. In addition to its recreational offerings, Parc dels Catalans is home to various cultural events and activities throughout the year.
From outdoor concerts and theater performances to arts and crafts workshops, something interesting always happens at the park. This combination of leisure and cultural experiences makes Parc dels Catalans an excellent destination for families looking for a fun and engaging day out in Terrassa.
7. Granja d'Aventura Park
Located in Terrassa, Granja d'Aventura Park is a delightful farm-themed adventure park that offers families with children an engaging and educational experience in a charming rural setting.
This park is the perfect destination for families looking to escape the hustle and bustle of city life and immerse themselves in nature. My family and I were thrilled to discover this enchanting park, which combines hands-on learning, outdoor activities, and up-close encounters with friendly farm animals.
At Granja d'Aventura Park, children can learn about various aspects of farm life, such as caring for animals, planting and harvesting crops, and understanding the importance of sustainable agriculture.
The park features a range of activities tailored to kids of all ages, including pony rides, tractor rides, and a petting zoo where they can interact with farm animals like goats, rabbits, and chickens.
In addition to the farm-related activities, Granja d'Aventura Park also offers adventure play areas, zip lines, and climbing structures, ensuring endless fun for the entire family.
8. New Park Bowling
New Park Bowling is a family-friendly entertainment center that combines bowling, cinema, and arcade games under one roof, providing an enjoyable experience for families with children of all ages.
The center features state-of-the-art bowling lanes with bumpers and lightweight balls, ensuring that even younger children can participate in the fun. The on-site cinema showcases a variety of family-friendly films, including the latest releases and classic favorites, entertaining every taste.
The arcade section at New Park Bowling offers a wide selection of video games, skill-based games, and classic pinball machines, providing endless entertainment for kids and adults alike.
It also offers food and drink options, making it a convenient one-stop destination for a fun-filled family day out. With its diverse range of activities and entertainment options, New Park Bowling is a must-visit destination for families looking to spend quality time together in Terrassa.
Read more: 10 Best Things to Do in Santa Cruz de Tenerife with Kids
9. Terrassa Jardí Vertical
Terrassa Jardí Vertical is a one-of-a-kind vertical garden that offers a colorful and educational experience for children and their families. The park showcases a variety of plants and flowers that can thrive in a vertical environment, demonstrating the potential for urban greening and sustainable living.
As visitors explore the garden, they can learn about the different plant species, their unique adaptations, and the benefits of vertical gardening for urban spaces.
To further engage children in the experience, Terrassa Jardí Vertical organizes workshops and activities that allow kids to create their own mini-vertical gardens and learn about sustainable gardening principles.
These hands-on activities foster creativity and environmental awareness and allow children to connect with nature in an urban setting.
A visit to Terrassa Jardí Vertical is an enriching and enjoyable experience for families with children, combining education, sustainability, and natural beauty uniquely and engagingly.
10. Masia Freixa
Masia Freixa, a stunning Modernist building in the heart of Terrassa, is an architectural masterpiece that should not be missed during a family visit to the city.
This former textile factory, transformed into a private residence by the renowned architect Lluís Muncunill i Parellada, showcases the unique beauty of Modernist architecture with its intricate details, organic shapes, and vibrant colors.
My family and I were captivated by this historical gem, which provided an unforgettable cultural experience for us all. Visiting Masia Freixa with children is a fantastic way to introduce them to the world of art and architecture, as they can explore the impressive building and its surrounding gardens.
Guided tours are available, offering fascinating insights into the history of the residence and the Modernist movement in Terrassa. Children can engage with the architecture through various activities and games, such as treasure hunts and art workshops designed to spark their curiosity and creativity.
---
FAQ
Is Terrassa a family-friendly destination?
Yes, Terrassa is a family-friendly destination, offering a variety of cultural, recreational, and educational activities that cater to children of all ages.
What activities are suitable for teens in Terrassa?
Activities suitable for teens in Terrassa include visiting the Railway Museum, exploring Parc dels Catalans, skateboarding at the skate park, and participating in the escape rooms at Adventure Rooms Terrassa.
Are there any free admission options for children in Terrassa?
Many parks and gardens in Terrassa, such as Parc Antic Juncadella and Parc dels Catalans, offer free admission for children. Additionally, some museums and attractions may have designated days or hours with free admission for children.
Is Terrassa a safe city?
Terrassa is generally considered a safe city, but like any urban area, it's essential to exercise common sense and take necessary precautions to ensure the safety of yourself and your family.