10 Best Things to Do in Girona with Kids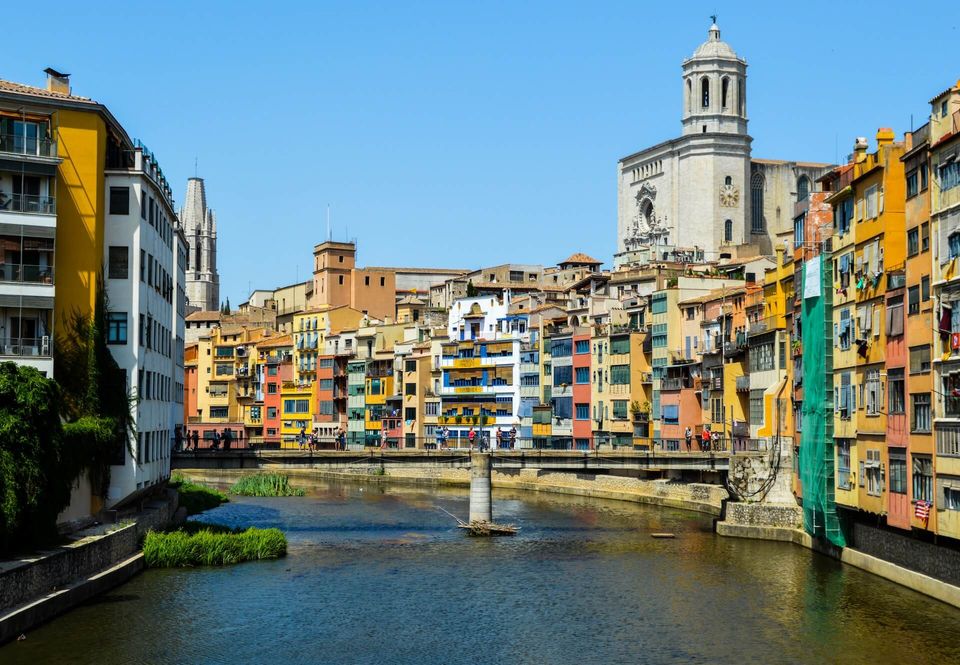 As a parent and passionate traveler, I know firsthand the challenge of keeping young ones entertained on vacation. However, I've found the solution in Girona, Spain - a charming, historical city brimming with culture, adventure, and family-friendly activities.
Nestled between the River Onyar and ancient city walls, this Catalonian gem is an undiscovered playground for kids and adults alike. Allow me to share my top ten picks of things to do with kids in Girona, a city that's only half an hour away from the beach yet filled with a world of experiences to spark their imagination and your sense of discovery.
1. The Dali Theatre-Museum
Girona's close proximity to Figueres, the birthplace of the famous surrealist Salvador Dali, makes The Dali Theatre Museum a must-visit. This extraordinary place will captivate the imagination of you and your children.
The museum itself is a work of art, and its exhibits, which include 3D installations, stunning paintings, and even a room with a Mae West-inspired couch, provide an immersive and fascinating introduction to art for kids.
On top of that, there are several child-focused activities available. For example, the Treasure Hunt allows children to explore the museum with a fun and engaging challenge. It's not only educational but entertaining, too, keeping their minds engaged while you also enjoy the unique brilliance of Dali.
2. Girona Cathedral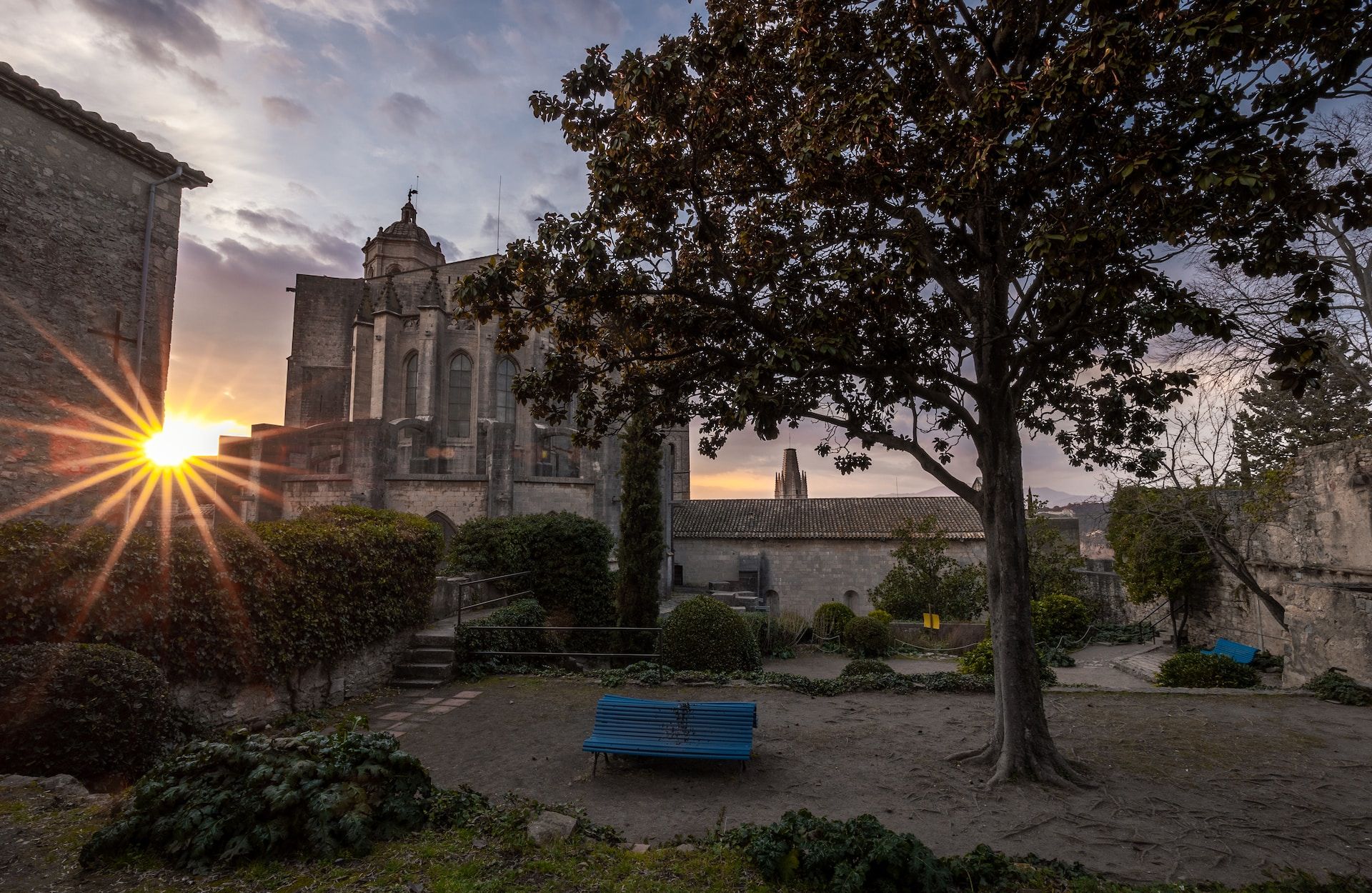 Also known as The Cathedral of Saint Mary of Girona, this majestic structure, with its stunning Gothic architecture, will make an impression on your little ones. It's an iconic city symbol with a breathtaking view of the old town from its grand staircase.
A guided tour will take you through its rich history, including the world's widest gothic nave and a unique tapestry of the Creation dating back to the 11th century. This is not merely a place of worship; it's an immersive history lesson where kids can visualize and learn about past centuries, making the Girona Cathedral a beautiful and educational stop.
Read more: 12 Best Things to do in Barcelona with Kids
3. Parc dels Estanys
Every family holiday needs some downtime, and Parc dels Estanys is the perfect spot. This urban park, located close to the city center, is home to various birds and local wildlife that your kids will love spotting. There are walking paths, play areas, and picnic spots where you can take a breather and let your kids burn off some energy.
Additionally, a learning center provides information about the local ecosystem, making it an educational experience too. Whether you want to relax, take a leisurely stroll, or enjoy bird-watching, Parc dels Estanys offers a refreshing break from the bustling city.
4. Museum of Cinema
This magical place is an interactive journey through the history of cinema. The Museum of Cinema displays a stunning collection of artifacts and offers hands-on exhibits where your kids can create their own animations or play with shadow and light. It's the perfect mix of education and entertainment.
They also offer guided tours and workshops designed specifically for children, making the history of cinema accessible and engaging for even the youngest visitors. A trip to the Museum of Cinema will leave your kids with starry eyes and a deeper appreciation for the magic of film.
Read more: 10 Best Things to Do in Terrassa with Kids
5. Playa de Aro
Just a short drive from Girona, you'll find the beautiful beaches of Playa de Aro. Known for their golden sands and clear waters, these beaches offer a fantastic day out for the whole family. Kids can build sandcastles, frolic in the shallow waters, or even try water sports.
Beyond the beach, Playa de Aro has a vibrant town center with shops, restaurants, and an amusement park. Make sure to stay until the evening when the town truly comes alive with its famous night market and live music performances. A day at Playa de Aro offers a sea of possibilities for family fun.
6. The City Walls
Walking the ancient city walls of Girona, known as the Passeig de la Muralla, is a fantastic way to explore the city. It's a bit of a climb, but once you're at the top, you're rewarded with panoramic views of the city that are sure to impress your little adventurers.
The route takes you past several towers where you can stop to catch your breath and take in the views. Not only is this an exciting exploration activity, but it's also a great history lesson, as the walls date back to Roman times. This activity is best suited for older kids, who will love the sense of adventure and the magnificent views.
7. Lake Banyoles
The largest lake in Catalonia, Lake Banyoles, is a mere half-hour drive from Girona. Its tranquil beauty offers an array of activities that are perfect for families. You can rent a rowboat and explore the lake, swim in designated swimming areas, or enjoy a picnic while overlooking the calm waters.
Also, hiking and cycling trails surround the lake if you're up for more adventure. The lake's serene setting provides a perfect escape from the city and a chance for your kids to connect with nature fun and engagingly.
8. The Arab Baths
Give your kids a unique history lesson by visiting the well-preserved Arab Baths in Girona. Dating back to the 12th century, this place showcases the architectural influence of Roman baths with its distinct Moorish style. Each room serves a different purpose in the bathing ritual, providing an interesting insight into a historical culture.
Although swimming is not allowed, kids will enjoy exploring the various rooms and imagining life in medieval times. It's a small, enchanting corner of Girona that transports you back in time, offering a unique cultural experience for your family.
9. Eiffel Bridge
Kids love the vibrant red Eiffel Bridge, also known as the Pont de les Peixateries Velles. Built by Gustave Eiffel before the Eiffel Tower, it offers a great photo opportunity with its unique design and colorful backdrop of riverside houses.
Crossing the bridge is a fun experience for kids, and the panoramic views of the city from the bridge make it worthwhile for adults too. It's a quick stop that adds a dash of color and excitement to your Girona city tour.
Read more: 10 Best Things to Do in Sabadell with Kids
10. Girona Art Museum
Located in the former episcopal palace, the Girona Art Museum houses a stunning collection of art dating from the Romanesque period to the 20th century. The museum offers interactive tours and workshops that help children understand the artwork, making it an engaging experience for them.
Children are encouraged to observe, question, and interpret, nurturing their curiosity and creativity. A trip to the Girona Art Museum is a visual treat and an opportunity to foster an appreciation for art in your children.
Frequently Asked Questions
Is Girona suitable for a family vacation?
Absolutely! Girona is a perfect destination for a family vacation. It has a rich history, stunning architecture, and a variety of cultural and recreational activities suitable for adults and children. Its location is ideal for day trips to beautiful beaches and natural sites.
Is Girona safe for tourists?
Yes, Girona is considered a safe city for tourists. As with any destination, taking regular precautions, like supervising your children in crowded places and being aware of your belongings, is advisable.
What is the best time to visit Girona?
The best time to visit Girona is from May to July when the weather is warm and pleasant. However, the city is beautiful throughout the year and offers a unique experience each season.
Are the attractions in Girona wheelchair and stroller accessible?
Most of the attractions in Girona are accessible, including the Museum of Cinema and the Girona Art Museum. However, some historical sites, like the city walls, might be challenging to navigate with a wheelchair or stroller due to uneven paths and steps.
How many days do I need to explore Girona with my kids?
You would need at least 3 to 4 days to fully explore Girona and its surroundings, including the beach and Lake Banyoles. However, the city has so much to offer that you could easily spend a week here without running out of things to do.
Are there kid-friendly restaurants in Girona?
Yes, there are many kid-friendly restaurants in Girona. The city is known for its delicious Catalonian cuisine, and many restaurants offer kids' menus or are willing to adapt their dishes for younger palates.
Is it easy to get around Girona with kids?
Girona is a compact city, and most of its attractions are within walking distance of each other. For further attractions, public transportation options are available, including buses and taxis.
Do the museums in Girona offer activities for kids?
Yes, many museums in Girona offer child-focused activities and interactive exhibits. For example, the Dali Theatre-Museum and the Museum of Cinema have workshops and guided tours specifically designed for children.