As a family-oriented traveler who loves exploring new destinations with my kids, I'm always on the lookout for child-friendly activities that'll keep everyone entertained. Recently, my family and I had the pleasure of visiting Lleida, a beautiful city in Catalonia, Spain.
This gem is full of history, culture, and natural beauty – and to my surprise, it also offers a wide range of activities perfect for families with kids. In this blog post, I'm excited to share my top 10 recommendations for things to do with kids in Lleida, all within a 30-minute drive from the city center.
So buckle up and prepare to create unforgettable memories with your little ones in this charming Spanish city!
1. Parc de la Mitjana
Parc de la Mitjana is a beautiful natural space located just a short drive from Lleida's city center. This park offers a fantastic opportunity for families to enjoy a day outdoors, surrounded by lush vegetation, ponds, and walking trails. We spent a lovely day wandering the well-maintained paths, admiring the diverse flora and fauna.
Kids will love spotting the different bird species and getting close to the water to observe turtles and fish. Several picnic areas and playgrounds within the park make it perfect for a family day out. Besides its natural attractions, Parc de la Mitjana hosts educational activities and workshops for children throughout the year.
These events aim to raise awareness about the importance of nature conservation and provide a fun learning experience for kids. Watch their website or social media channels for upcoming events and plan your visit accordingly.
2. Museum of Science, Environment, and Climate of Lleida
Our next stop was the Museum of Science, Environment, and Climate of Lleida, which offers a fantastic array of interactive exhibits and educational experiences for kids of all ages. The museum is designed to inspire curiosity and ignite a passion for learning in its visitors, and my kids were no exception. They were absolutely captivated by the displays about the human body, space exploration, and the natural world.
The museum also features a unique Planetarium, where kids can learn about the stars and planets while watching an immersive projection show. My children were fascinated by the wonders of the universe and left the museum eager to learn more. The Lleida Science Museum is an excellent place to spend a few hours, providing an engaging and educational experience for the whole family.
Read more: 10 Best Things to Do in Tarragona with Kids
3. Camp d'Esports Stadium
For the sports enthusiasts in your family, don't miss the chance to visit Camp d'Esports Stadium. Home to the local football team, Lleida Esportiu, this stadium has a rich history and a vibrant atmosphere that'll captivate young fans. We were lucky enough to catch a game during our visit, and my kids were thrilled to be a part of the excitement.
Even if you can't make it to a game, the stadium offers guided tours to learn about its history and explore behind-the-scenes areas like the locker rooms and the press box. This experience will leave a lasting impression on your little sports fans and create memories that will last a lifetime.
4. Montsec Astronomical Park
A visit to Montsec Astronomical Park, just a 30-minute drive from Lleida, is an absolute must for families interested in astronomy. This park is located in one of the best areas in Europe for stargazing, thanks to its low light pollution and clear skies. My kids were mesmerized by the breathtaking views of the night sky and the impressive telescopes that allowed them to observe distant planets and galaxies up close.
The park also offers daytime activities like solar observation sessions and interactive workshops for kids. These educational programs aim to spark a lifelong interest in astronomy and inspire the next generation of stargazers. If you're planning a visit to Montsec Astronomical Park, be sure to check their website for the schedule of events and make a reservation in advance, as space is limited.
Read more: 10 Best Things to Do in Sabadell with Kids
5. Gardeny Castle
A trip to Lleida wouldn't be complete without exploring its rich history, and Gardeny Castle is the perfect place to start. This impressive fortress dates back to the 12th century and offers a fascinating glimpse into the past. My kids loved exploring the castle grounds, walking along the ancient walls, and learning about the lives of the knights who once inhabited the fortress.
The castle also hosts various family-friendly events throughout the year, such as medieval-themed workshops and guided tours. These activities are an excellent way for kids to immerse themselves in history and experience the castle's captivating atmosphere. Be sure to check the Gardeny Castle website for event details and opening hours during your visit.
6. Lleida Pirineus Aventura
For families seeking a thrilling outdoor adventure, Lleida Pirineus Aventura is the place to go. This adventure park, located just outside the city, offers a range of adrenaline-pumping activities, such as zip-lining, climbing, and obstacle courses. My kids had a blast testing their limits and conquering their fears as they navigated the various challenges.
The park is suitable for children of all ages, with different difficulty levels to cater to varying skill levels. The friendly and professional staff are always on hand to ensure safety and provide encouragement. A day at Lleida Pirineus Aventura is a fantastic opportunity for families to bond, have fun, and create lasting memories.
7. La Llotja Theatre
Introduce your kids to the magic of live performances at La Llotja Theatre. This modern cultural venue hosts various shows and events, including plays, musicals, dance performances, and concerts. We had the pleasure of attending a family-friendly show during our visit, and my children were enthralled by the talent and creativity on display.
La Llotja Theatre also offers workshops and educational programs designed specifically for kids, providing an opportunity for them to explore the world of performing arts. Keep an eye on their website for upcoming events, and make sure to book your tickets in advance to avoid disappointment.
Read more: Best Things to do in Barcelona
8. Public Library of Lleida
A visit to the Public Library of Lleida may not seem like an obvious choice for a family day out, but this beautiful and historic building offers more than just books. With a dedicated children's section and a regular schedule of engaging activities, including storytelling sessions, workshops, and craft activities, there's always something fun and educational happening for kids.
We spent a rainy afternoon at the library, and my children were captivated by the storytelling session and the opportunity to explore the wide selection of books. It's a fantastic place to foster a love of reading and encourage your kids to delve into the world of literature.
9. Segre Olympic Park
For a fun and active day out, head to Segre Olympic Park. This impressive sports complex was built for the 1992 Barcelona Olympics and offers a range of water-based activities for the whole family to enjoy. My kids loved trying out canoeing and rafting while I took advantage of the beautiful surroundings to go for a peaceful walk along the riverbank.
Segre Olympic Park also features a playground, picnic areas, and even a small beach, making it an ideal destination for a family day out. Be sure to check the park's website for information about available activities and opening hours during your visit.
10. Lleida's Saturday Market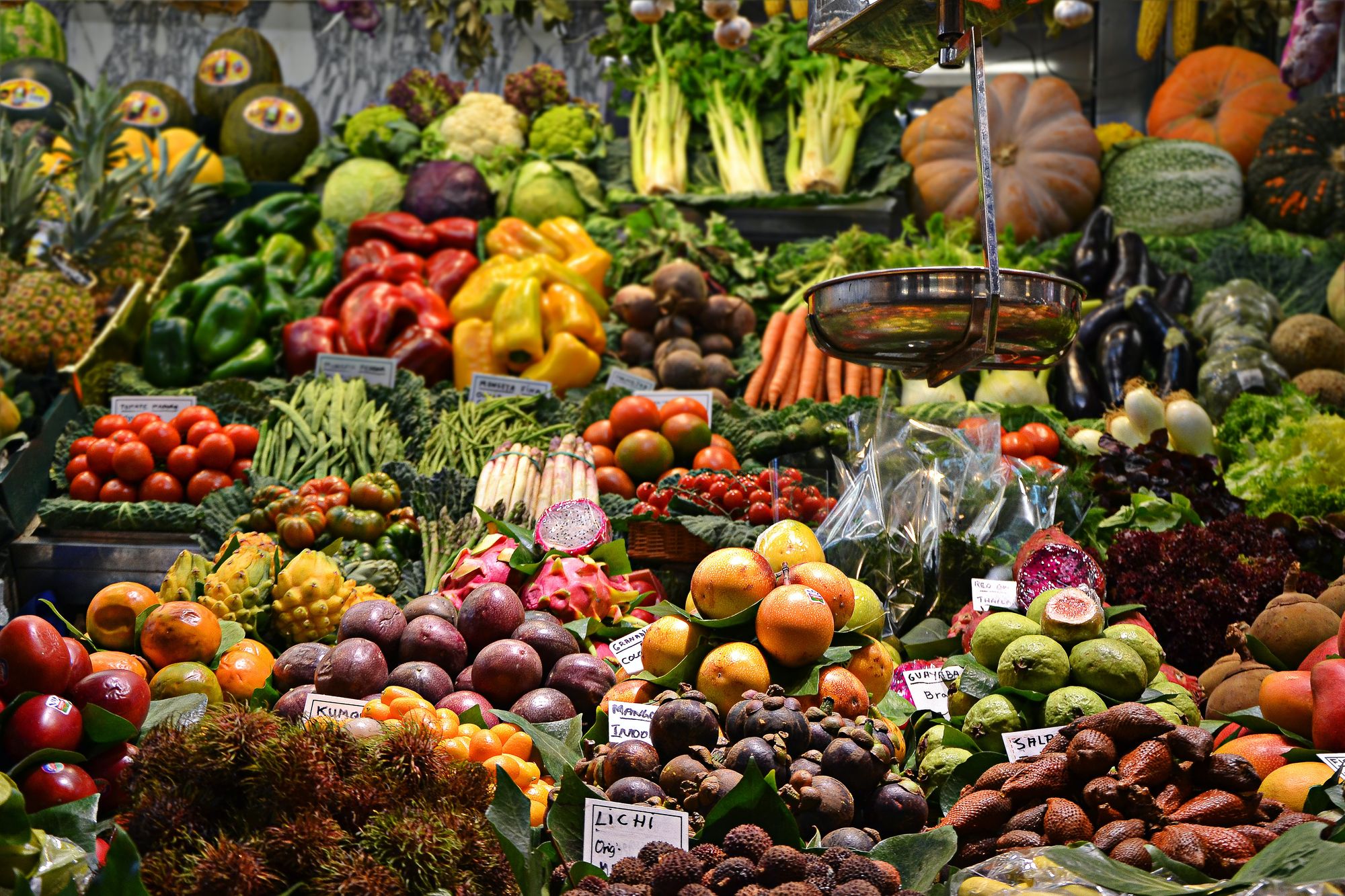 Last but not least, a visit to Lleida's Saturday Market is a must for families seeking an authentic local experience. This lively market takes place every Saturday morning in the city center and offers a wide range of stalls selling fresh produce, artisanal products, and handmade crafts. My kids enjoyed browsing the colorful displays, sampling local delicacies, and even picking up a few souvenirs to take home.
The market also provides a fantastic opportunity to immerse your family in the local culture and interact with friendly vendors. Don't forget to try some delicious street food – my kids couldn't get enough of the freshly made churros! A visit to Lleida's Saturday Market is a fun and educational experience that will create lasting memories for the whole family.
Read more: 10 Best Things to Do in Girona with Kids
Lleida is a treasure trove of family-friendly activities, offering something for everyone, from history buffs and nature lovers to sports enthusiasts and aspiring astronomers. During our visit, we created unforgettable memories while exploring the city's rich history, beautiful landscapes, and vibrant cultural scene. I hope my top 10 recommendations for things to do with kids in Lleida inspire you to plan your own family adventure in this charming Spanish city. Get ready to discover the wonders of Lleida and create lasting memories with your little ones!
---
FAQ Section
Is Lleida a family-friendly destination?
Yes, Lleida is a family-friendly destination with a wide range of activities and attractions suitable for kids of all ages. The city boasts a rich history, beautiful landscapes, and a vibrant cultural scene, making it perfect for families to explore.
What activities are suitable for teens in Lleida?
In Lleida, teenagers can visit the Lleida Science Museum to explore interactive exhibits, take a guided tour of the historic Gardeny Castle, or enjoy adrenaline-pumping activities at Lleida Pirineus Aventura, such as zip-lining and obstacle courses.
Are there any free admission options for children in Lleida?
Yes, there are several free admission options for children in Lleida. For instance, children can enjoy free admission to Parc de la Mitjana and explore its lush natural surroundings or attend free storytelling sessions and workshops at Lleida's Municipal Library.
Is Lleida a safe city?
Lleida is generally considered a safe city. Like any other city, there are some safety concerns, but the crime rate in Lleida is relatively low compared to other European cities. Visitors should exercise the same precautions they would in any other urban area.