As a parent and avid traveler, I'm always on the lookout for fun and engaging activities to do with my kids when we visit new places. When I planned a family trip to Tarragona, I wanted to make sure we experienced the best the city has to offer.
Tarragona is just a 1-hour drive from the capital of Catalunya - Barcelona.
With its rich history, beautiful architecture, and friendly locals, Tarragona proved to be a fantastic destination for our family vacation. I've compiled this list of the 10 best things to do with kids in Tarragona so you, too, can enjoy a memorable trip with your little ones.
1. PortAventura World
Located just a 20-minute drive from Tarragona, PortAventura World is a must-visit theme park for families. This massive park offers thrilling rides, spectacular shows, and themed areas based on various cultures worldwide. My kids were especially fond of SesamoAventura, an area dedicated to Sesame Street characters, where they met their favorite characters and enjoyed age-appropriate rides.
PortAventura World also features Ferrari Land, a unique park celebrating the iconic car brand and offering adrenaline-pumping attractions. One of the highlights is Red Force, Europe's tallest and fastest roller coaster. Even if your kids aren't tall enough to ride the big coasters, plenty of other attractions, restaurants, and shops keep everyone entertained for an entire day.
2. Tarragona Amphitheatre
The Tarragona Amphitheatre is a well-preserved Roman ruin that offers a fascinating glimpse into the city's ancient history. Built in the 2nd century AD, the amphitheater once hosted gladiator battles and other public spectacles. My kids were mesmerized by the arena's size and loved imagining the events that took place centuries ago.
Besides the amphitheater, the surrounding park is a beautiful place to relax and enjoy a family picnic. There are also informative panels and a small museum on-site, which provide additional context about the amphitheater's history and significance. Don't forget to bring your camera, as the views of the sea and the city are breathtaking.
Read more: 10 Best Things to Do in Terrassa with Kids
3. Tarragona's Old Town
Exploring Tarragona's Old Town is like stepping back in time, with its narrow cobblestone streets, beautiful plazas, and charming local shops. We spent an afternoon wandering through the maze of streets, admiring the well-preserved medieval and Roman architecture. My kids enjoyed discovering hidden nooks and crannies and learning about the stories behind the city's ancient walls.
While in the Old Town, be sure to visit Tarragona Cathedral, a stunning example of Gothic architecture that dates back to the 12th century. The cathedral's interior is just as impressive as its exterior, with beautiful stained glass windows and intricate carvings. The gargoyles and other mythical creatures adorning the building particularly fascinated the kids.
4. Bosc Aventura Salou
Just a short drive from Tarragona, Bosc Aventura Salou is another exciting adventure park that offers a wide range of outdoor activities for the whole family. Located in the famous coastal town of Salou, this park is perfect for combining a day of adventure with a visit to the beach or exploring the town's vibrant atmosphere.
At Bosc Aventura Salou, you'll find a variety of treetop rope courses tailored to different age groups and skill levels, ensuring everyone in the family can join in the fun. The park's attentive and well-trained staff are on hand to guide you through the courses, ensuring safety while encouraging you to push your limits. My kids were ecstatic to tackle the obstacles and loved the exhilarating feeling of gliding through the air on the zip lines.
Read more: 10 Best Things to Do in Sabadell with Kids
5. El Serrallo Fishing Village
A visit to El Serrallo, Tarragona's traditional fishing village, offers a delightful change of pace from the busy city center. The picturesque harbor is lined with colorful boats and bustling seafood restaurants, providing an authentic glimpse into the local way of life. My kids loved watching the fishermen bring in their daily catch and were fascinated by the variety of fish and seafood on display.
Stroll along the marina, enjoy a leisurely lunch at one of the many seafood restaurants, and let your kids play at the nearby playground. El Serrallo is also home to the Tarragona Maritime Museum, which showcases the city's rich maritime history through interactive exhibits and hands-on activities that the whole family can enjoy.
6. Playa El Milagro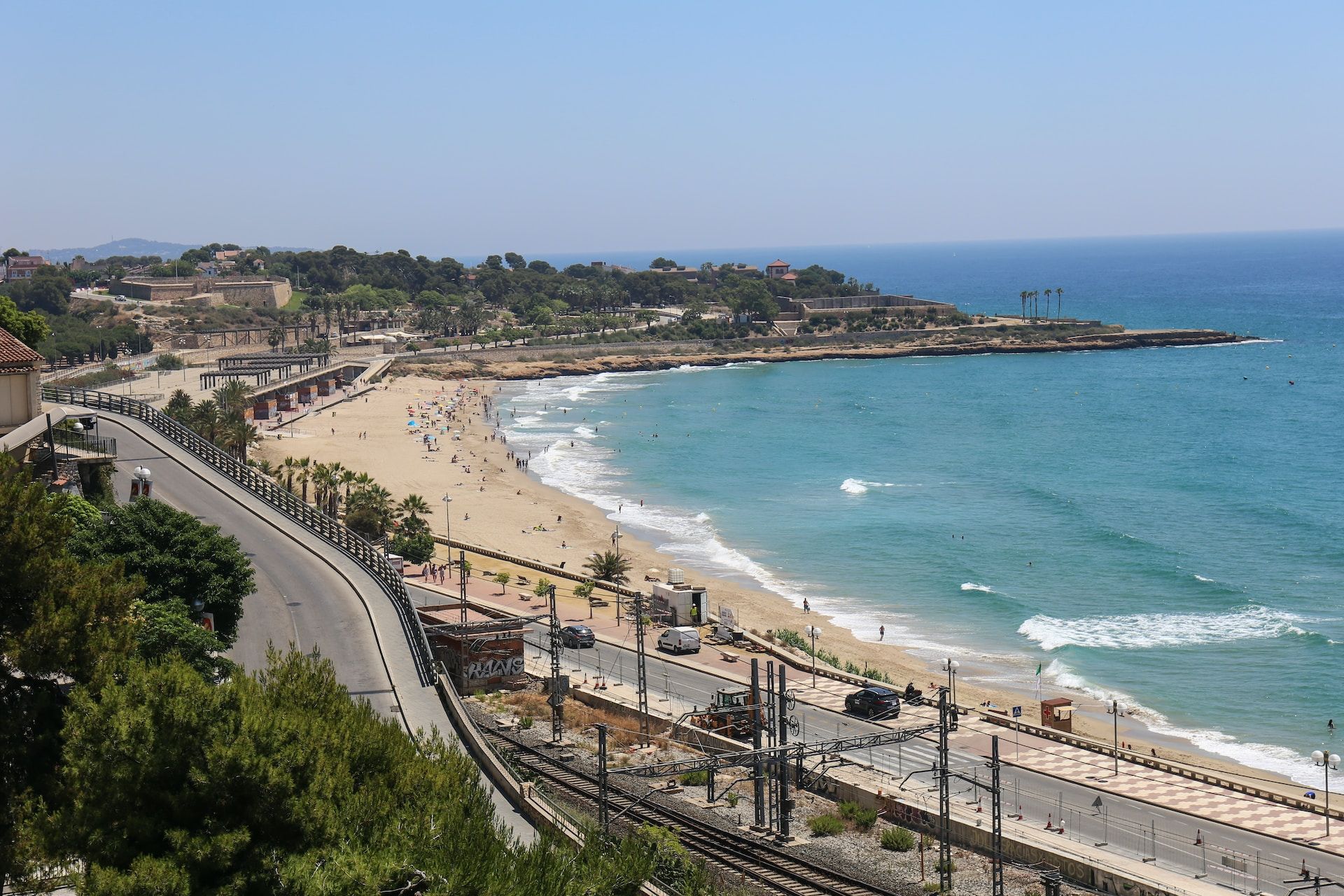 No visit to Tarragona would be complete without spending a day at the beach. Playa El Milagro is a family-friendly beach located within walking distance of the city center. With its soft golden sand and calm waters, it's an ideal spot for kids to swim, build sandcastles, and soak up the sun.
The beach has amenities such as sun loungers, umbrellas, and a beachside café, making it convenient for families to spend the entire day by the sea. The beautiful views of Tarragona's historic cityscape in the background add a unique charm to this lovely beach.
7. National Archaeological Museum of Tarragona
The National Archaeological Museum of Tarragona is a treasure trove of ancient artifacts and fascinating exhibits that showcase the city's rich Roman history. We spent a couple of hours exploring the museum's collections, including well-preserved mosaics, statues, and everyday objects that provide insight into Roman Tarraco.
The museum offers interactive displays and educational activities that engage kids and spark their curiosity about the past. Don't miss the beautiful rooftop terrace, which offers panoramic views of Tarragona and its iconic landmarks, including the Roman Circus and the Mediterranean Sea.
8. Tarragona Roman Circus
Another testament to Tarragona's Roman heritage, the Roman Circus is a must-visit historical site for families. Once the venue for thrilling chariot races, the remains of the circus are now an open-air museum that transports visitors back to the days of ancient Rome. My kids were captivated by the stories of the daring races and loved exploring the underground passageways and vaults.
Guided tours offer a wealth of information about the site's history and significance. The tour also includes access to the Praetorium Tower, which boasts stunning city views and the amphitheater.
9. Tarraco Viva Festival (Seasonal)
If you're lucky enough to visit Tarragona during the Tarraco Viva Festival, you're in for a treat. This annual event, usually held in May, celebrates the city's Roman heritage through a series of live reenactments, workshops, and performances. My kids were thrilled to watch gladiator battles, chariot races, and theatrical performances that brought the city's ancient history to life.
The festival also offers hands-on activities for kids, such as Roman-style pottery workshops and interactive archaeological digs. It's a fantastic way to immerse your family in Tarragona's rich history while having fun at the same time.
10. Les Ferreres Aqueduct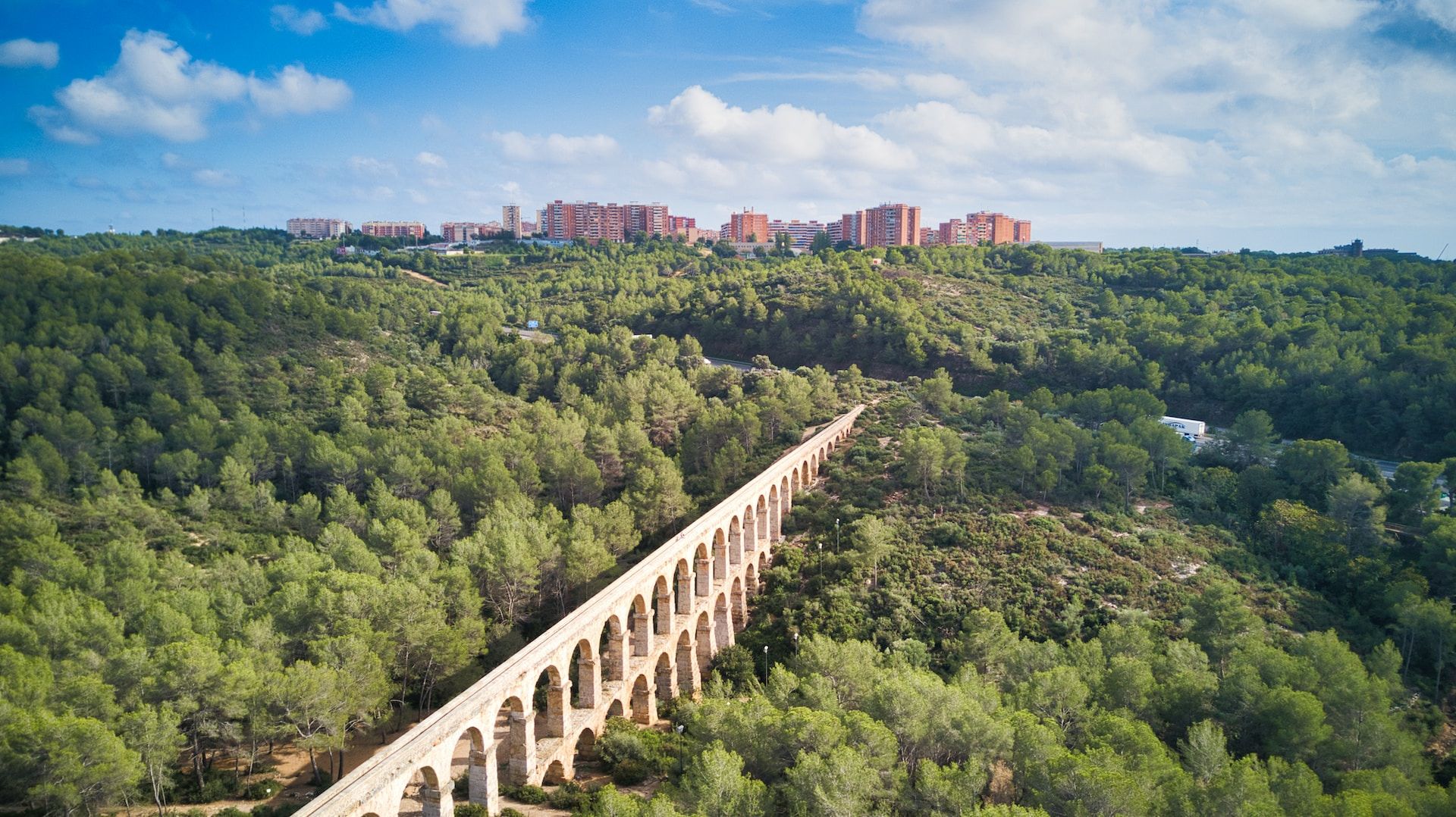 A visit to Les Ferreres Aqueduct, also known as Pont del Diable (Devil's Bridge), is an excellent opportunity for families to explore one of the most impressive and well-preserved Roman structures in the Tarragona region. This ancient aqueduct, which once supplied water to the city of Tarraco, is a testament to the engineering prowess of the Romans and offers a fascinating glimpse into the past.
As we walked along the 217-meter-long structure, my kids marveled at the sheer scale and grandeur of the aqueduct. The double-tiered arches, standing 27 meters tall, provide a stunning backdrop for family photos and will leave a lasting impression. The surrounding natural park offers plenty of space for kids to run around and explore and several walking trails that allow you to appreciate the aqueduct from different angles.
Read more: 10 Best Things to Do in Lleida with Kids
In conclusion, Tarragona is a city that offers a perfect blend of history, culture, and family-friendly activities. From its stunning Roman ruins and picturesque Old Town to its beautiful beaches and thrilling theme parks, there's no shortage of exciting things to do with kids in Tarragona. I hope this list inspires you to plan your unforgettable family vacation in this captivating Spanish city.
---
FAQ Section
Is Tarragona a family-friendly destination?
Yes, Tarragona is a family-friendly destination with various activities and attractions suitable for kids of all ages. The city is known for its rich Roman history, beautiful architecture, stunning beaches, and fun-filled theme parks.
What activities are suitable for teens in Tarragona?
In Tarragona, teenagers can visit the Roman Amphitheatre and Circus, explore the Old Town's charming streets, take a thrilling ride at PortAventura World theme park, or enjoy water sports at Playa del Miracle Beach.
Are there any free admission options for children in Tarragona?
Yes, there are several free admission options for children in Tarragona. For example, children under 16 years old have free admission to the National Archaeological Museum of Tarragona on Saturdays. In comparison, children under 12 years old have free admission to the Tarragona Maritime Museum.
Is Tarragona a safe city?
Tarragona is generally considered a safe city. As with any other city, there are some safety concerns, but the crime rate in Tarragona is relatively low compared to other Spanish cities. It is always advisable to exercise caution and follow standard safety practices, such as staying in well-lit areas at night and keeping an eye on personal belongings.