Valencia or Alicante: Which One To Choose For A Few Days?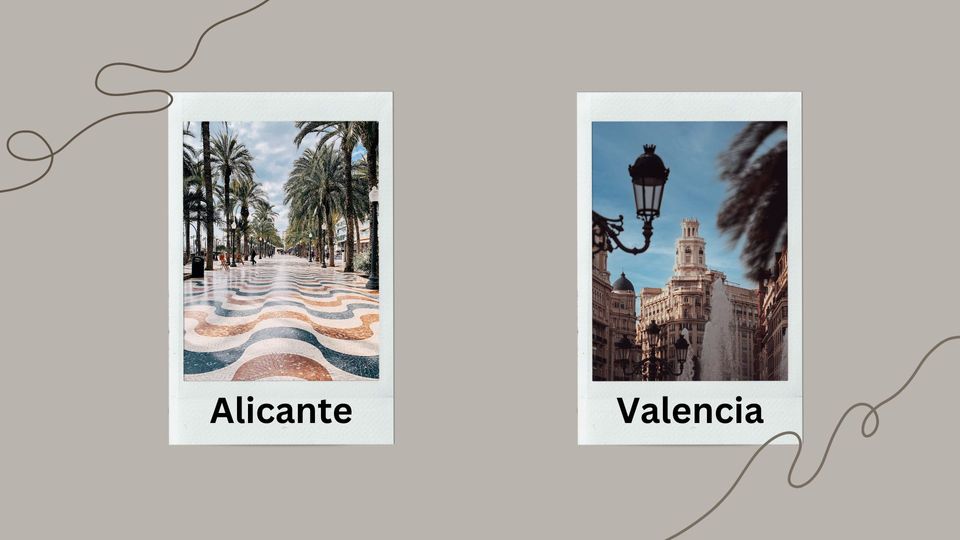 Spain, a country rich in history, culture, and vibrant city life, is home to many world-renowned cities, each with its unique charm and appeal. Among these, Valencia and Alicante stand out for their distinctive Spanish character.
Deciding which city to visit can be a tough choice, as both offer a unique blend of experiences that cater to a diverse range of tastes. This blog aims to help you understand what each city has to offer, assisting you in making an informed decision based on your preferences.
What travelers say about Valencia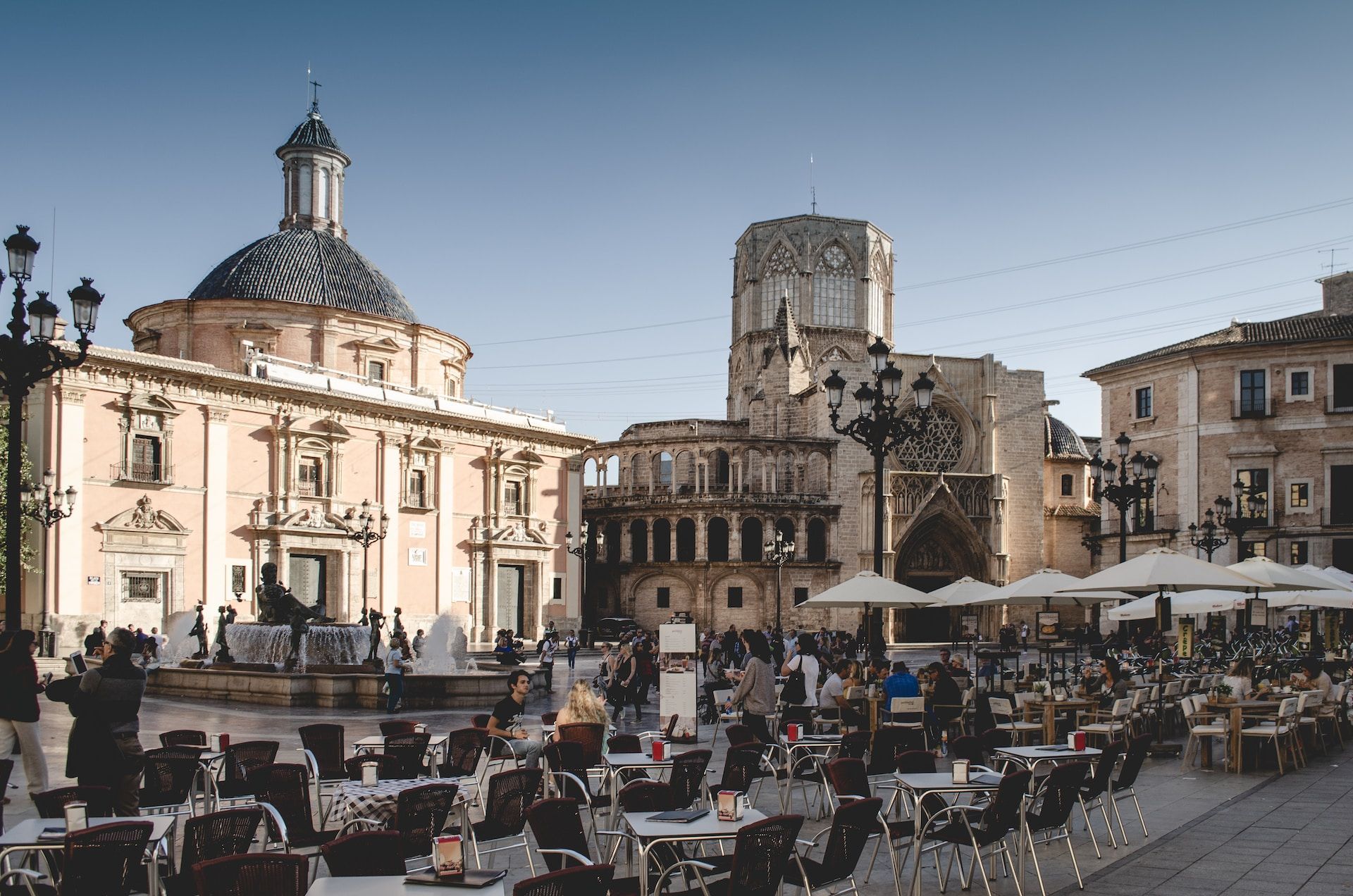 🏛️ Architecture and City Planning: Visitors love Valencia's contrast between historic and futuristic architecture. The City of Arts and Sciences, with its stunning modernist buildings, is a frequent highlight, as is the charming old town with its Gothic architecture and narrow winding streets.
🥘 Food and Culinary Experiences: Valencia is the birthplace of paella, and many travelers relish the opportunity to sample this iconic Spanish dish in its hometown. The city's thriving food scene, with its markets like Mercado Central, and a variety of restaurants offering both traditional and innovative cuisine, receives high praise.
🌳 Parks and Green Spaces: Many travelers appreciate Valencia's green spaces, especially the Turia Gardens. This park, transformed from a dried-up river bed, is often lauded for its beauty and the range of activities it offers - from cycling to simply relaxing in the sun.
🎉 Festivals: Visitors who time their trip to coincide with the Las Fallas festival in March tend to find it an unforgettable experience. The spectacle of parades, fireworks, and the ceremonious burning of fallas is often considered a highlight of their Spanish adventure.
What travelers say about Alicante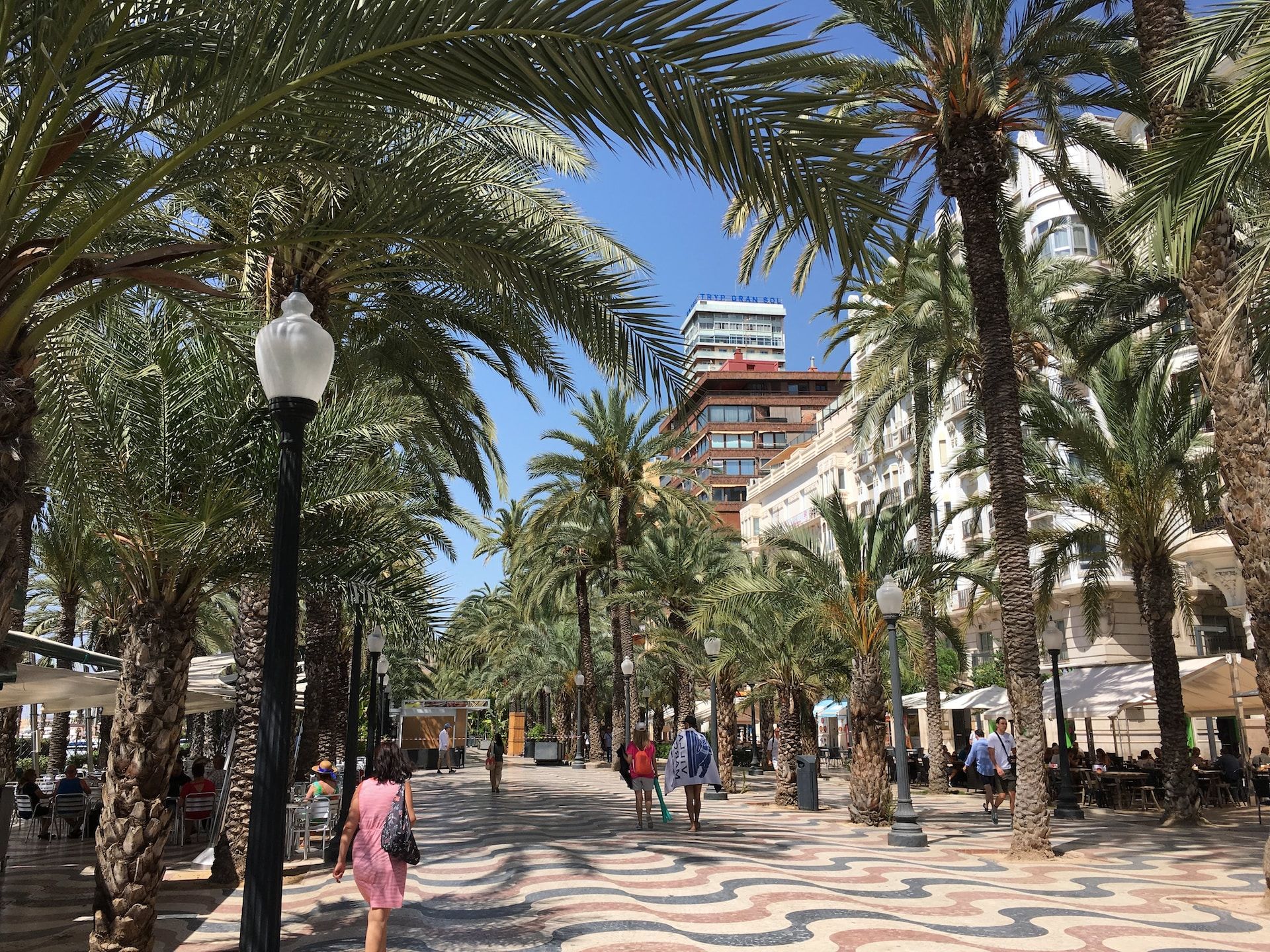 🏖️ Beaches and Coastal Beauty: Alicante's beautiful coastline and beaches are a top draw for many visitors. The Postiguet Beach, located near the city center, and the smaller coves along the coast offer plenty of opportunities for sunbathing, swimming, and watersports.
🍽️ Food and Wine: Travelers often praise Alicante for its fresh seafood, delicious local cuisine, and the variety of dining options. The local dish, Arroz a banda, a type of seafood rice, is particularly loved. Alicante is also known for its wines, with many travelers enjoying vineyard tours and tastings.
🏰 Historical Landmarks: Visitors are often captivated by the Santa Barbara Castle that towers over Alicante. The views from the castle are frequently described as breathtaking, offering a panoramic vista of the city and sea. The old town, with its quaint streets and historic buildings, is also a favorite among travelers.
🎇 Festivals and Nightlife: Alicante's vibrant nightlife, particularly during the Bonfires of Saint John (Hogueras de San Juan) festival, impresses many visitors. This unique celebration filled with art, fire, and a lively atmosphere provides an unforgettable experience.
🏝️ Island of Tabarca: A boat trip to the nearby Island of Tabarca is often highlighted by travelers. The island's clear waters, natural beauty, and tranquil vibe make it a popular excursion.
Getting around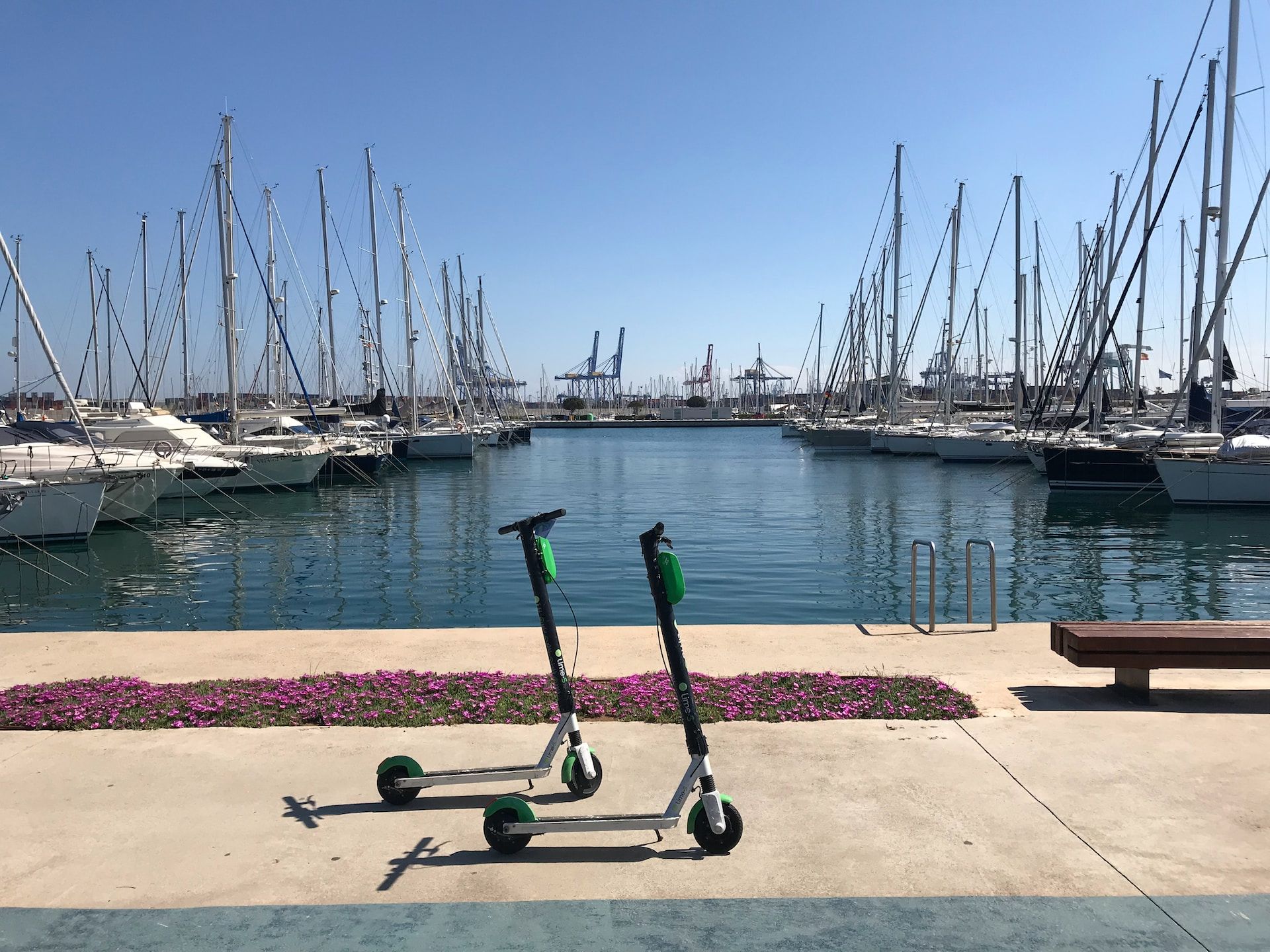 Valencia offers a range of efficient transportation options, including a modern metro system and extensive bus network, making travel across the city easy. For those who prefer an active option, the city's flat terrain and numerous bike lanes make cycling a popular choice.
Alicante provides convenient transportation options with a reliable network of buses and trams. For those looking to explore at their own pace, the city's size makes it quite walkable, especially the scenic routes along the marina and beachfront.
Vibe and People
Valencia: Vibrant and Welcoming
Valencia offers an intriguing blend of a relaxed Mediterranean lifestyle and the buzz of a cosmopolitan city. The city throbs with a youthful vibe, thanks to its large student population, reflected in its vibrant nightlife and trendy districts like Ruzafa and El Carmen. Yet, there's also a strong sense of tradition, evident in the passionate celebration of festivals such as Las Fallas and the city's culinary obsession with paella.
The Valencians are known for their warmth and friendliness. Like many Spaniards, they enjoy a good fiesta and place a high value on spending time with friends and family, often at one of the city's numerous tapas bars. They're proud of their city and their language, Valencian (similar to Catalan), but you'll find most people also speak Spanish and many speak English.
Alicante: Relaxed and Laid-back
Alicante, in contrast, offers a more laid-back atmosphere. Its smaller size and focus on beachside leisure lend the city a more relaxed pace. The seafront esplanade, with its rows of palms, cafes, and ice-cream stalls, is typical of the city's leisurely vibe. Alicante is a place where life is to be enjoyed at a relaxed pace, whether that's spending a day at the beach, enjoying a leisurely meal of local seafood, or taking an evening paseo (stroll) along the marina.
The people of Alicante, known as Alicantinos, are generally friendly and welcoming. They appreciate the good things in life - good food, good weather, and good company. The city has a cosmopolitan feel, with a mix of locals and expats, yet it retains a distinctly Spanish charm. The local language is Valencian, like in Valencia, but Castilian Spanish is widely spoken, and many people also speak English, particularly in the hospitality sector.
Sights & culture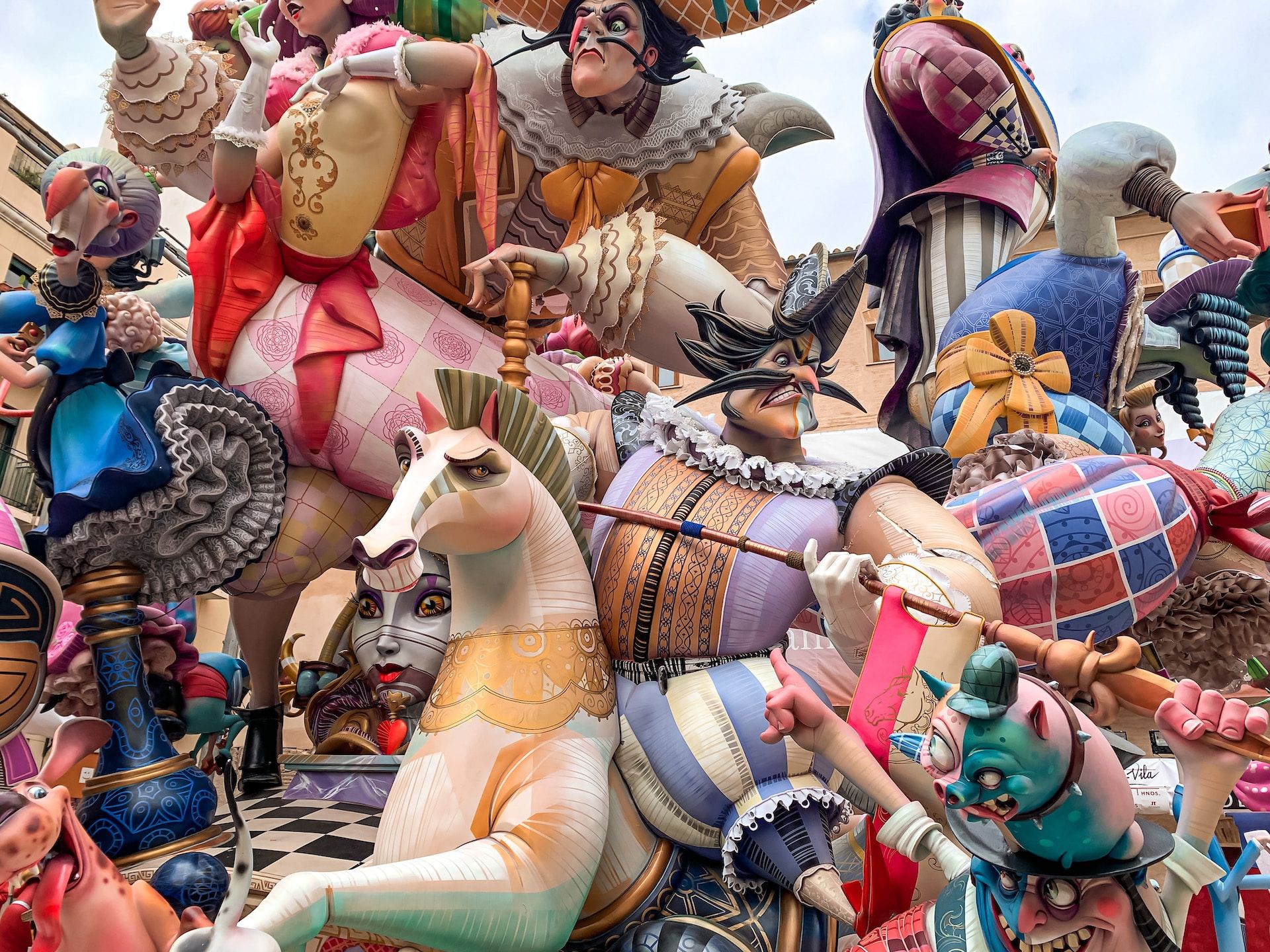 Valencia
🏛️ City of Arts and Sciences: An impressive complex of futuristic buildings housing a planetarium, opera house, and science museum.
⛪ Valencia Cathedral: A stunning cathedral with a mix of architectural styles and home to the Holy Grail.
🐠 Oceanogràfic: Europe's largest aquarium, part of the City of Arts and Sciences, boasting a wide variety of marine life.
🌳 Turia Gardens: This former riverbed turned lush park spans several kilometers through the heart of the city.
🌍 Bioparc Valencia: A new-generation zoo that offers an immersive experience of African ecosystems.
🎭 Palau de la Música: A stunning concert hall located on the edge of Turia Gardens.
🏰 Torres de Serranos: One of the twelve gates that formed part of the ancient city wall, offering panoramic views of the city.
🍽️ Mercado Central: One of the oldest running food markets in Europe housed in an impressive Art Nouveau building.
🖼️ Institut Valencià d'Art Modern (IVAM): The city's main modern art museum, featuring works from the 20th and 21st centuries.
🏖️ Malvarrosa Beach: Valencia's main city beach, lined with restaurants and offering plenty of watersport activities.
Alicante
🏰 Santa Barbara Castle: This imposing castle offers stunning views of Alicante and the surrounding coastline.
🏖️ Postiguet Beach: Located in the heart of the city, this beach is perfect for a relaxing day in the sun.
🛍️ Explanada de España: A beautiful tree-lined promenade, perfect for a stroll or people-watching from one of its many terraces.
🚤 Marina Alicante: The city's modern marina, full of yachts, restaurants, and bars.
⛪ Basilica of Santa Maria: The oldest active church in Alicante, dating back to the 14th century.
🏞️ El Palmeral Park: A tropical paradise with hundreds of palm trees, waterfalls, and several children's playgrounds.
🖼️ Alicante Museum of Contemporary Art (MACA): Home to a significant collection of 20th-century art.
🏝️ Tabarca Island: A short boat trip away, this island is ideal for a day trip and offers great snorkeling.
🌳 Canalejas Park: One of the oldest parks in Alicante, known for its beautiful fountains and sculptures.
🍷 Bodegas Bocopa: A short drive from Alicante, this vineyard offers wine tastings and vineyard tours.
Food & Nightlife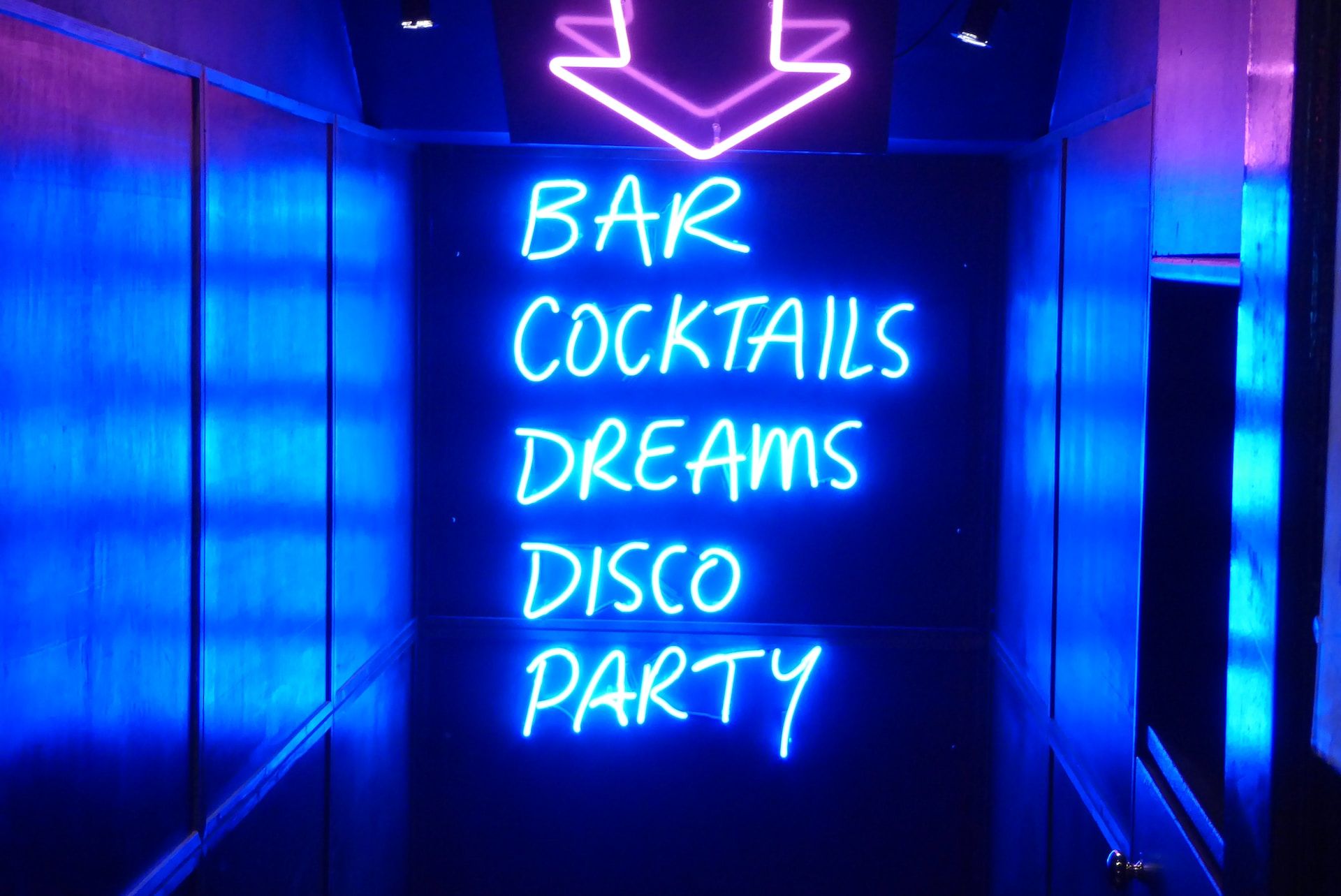 Valencia
Valencia offers a diverse culinary scene, from traditional Spanish cuisine to experimental gastronomy. It's particularly known for its paella, but other local dishes such as fideuà (a noodle-based dish similar to paella) and horchata (a refreshing milky drink made from tiger nuts) are worth trying. The city comes alive at night, with numerous bars, nightclubs, and live music venues to explore. Areas like Ruzafa and El Carmen are particularly popular for their vibrant nightlife.
Alicante
Alicante's food scene is heavily influenced by its coastal location, with seafood playing a starring role in many local dishes. One must-try is Arroz a banda, a flavorful rice dish made with fish stock. Alicante also boasts several excellent wineries in the surrounding region, making it a fantastic destination for wine lovers. As for nightlife, the city offers everything from relaxed beach bars to energetic nightclubs, with the area around the marina being a popular spot for evening entertainment.
Shopping
Valencia
Valencia offers a wide array of shopping experiences to suit every taste. From the bustling Mercado Central, one of Europe's largest markets, to the chic boutiques of the Eixample district, there's something for everyone. The city also has several modern shopping malls like Nuevo Centro and Aqua Multiespacio. For unique souvenirs, a stroll around the Barrio del Carmen will reveal a variety of shops selling local crafts, ceramics, and traditional Spanish products.
Alicante
Alicante presents a delightful mix of traditional and contemporary shopping experiences. The Mercado Central is a must-visit for fresh local produce and gourmet specialties. For fashion and high-street brands, avenues like Avenida Maisonnave and the Panoramis Shopping Centre are ideal. The charming old town, El Barrio, is a treasure trove of small boutiques offering artisanal crafts, jewelry, and unique keepsakes. The Esplanada de España, with its lively stalls, is a great place to shop for local handicrafts and souvenirs.
Lodging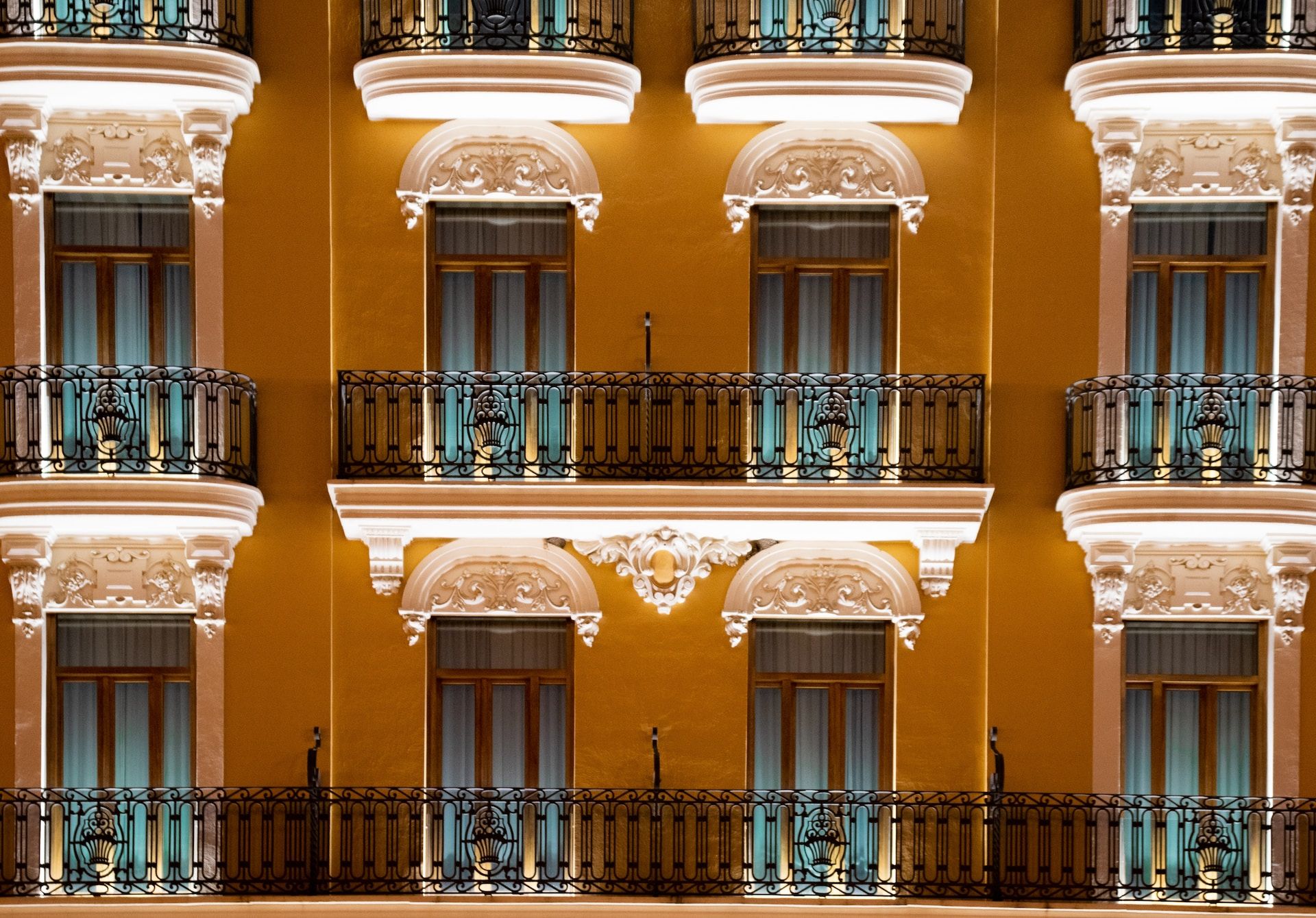 Valencia
Valencia's accommodation options are diverse, ranging from luxury hotels to budget-friendly hostels and vacation rentals. For those seeking luxury, hotels like The Westin Valencia and Caro Hotel offer top-tier comfort and service.
Mid-range options such as Hotel Malcom and Barret and Vincci Lys offer great value for money. For budget travelers, hostels like Red Nest Hostel and Home Youth Hostel provide a mix of affordability and comfort. The neighborhoods of Ciutat Vella and Eixample are popular for their proximity to major landmarks.
Alicante
Alicante offers a range of lodging options to suit different budgets and preferences. For a luxury experience, consider staying at Hospes Amérigo or Hotel Sercotel Suites del Mar, both offering stunning views of the Mediterranean Sea.
More affordable but comfortable options include Hotel Maya Alicante or La City Mercado. For budget travelers, X Hostel Alicante and The Market Hostel offer a sociable and wallet-friendly base. The areas around Postiguet Beach and the marina are popular choices due to their central location and proximity to the sea.
Final Thoughts
In conclusion, both Valencia and Alicante offer captivating experiences that showcase the best of Spanish culture, history, and coastal beauty. Valencia, with its vibrant atmosphere, futuristic architecture, and renowned culinary scene, appeals to those seeking a bustling city filled with art, culture, and lively festivals.
On the other hand, Alicante's relaxed charm, beautiful beaches, and rich historical landmarks provide a more laid-back and leisurely atmosphere. Whether you prefer the energetic vibes of Valencia or the tranquil ambiance of Alicante, both cities promise unforgettable experiences and warm hospitality.
Consider your preferences, interests, and desired activities to choose the city that aligns best with your travel desires, or better yet, plan a trip that allows you to explore the unique offerings of both cities. Whichever you choose, a visit to either Valencia or Alicante guarantees an enriching and delightful Spanish journey.