11 Best Restaurants in Valencia, Spain for 2023 [ According to Locals ]
Join me as I guide you through some of the best restaurants in Valencia, Spain, allowing you to indulge in a journey that is as much about the love for food as it is about the love for this community.
✍️
How this article was written: We first analyzed the scores and feedback across major platforms like Google Maps, Yelp, and Trip Advisor, considering not only the ratings but also the consistency of positive feedback.

Then we contacted a few local friends who reviewed the information and confirmed our findings.

While this list showcases some remarkable restaurants, it's important to note there are many other exceptional dining establishments in Valencia, Spain, that are not featured here.
1. Askua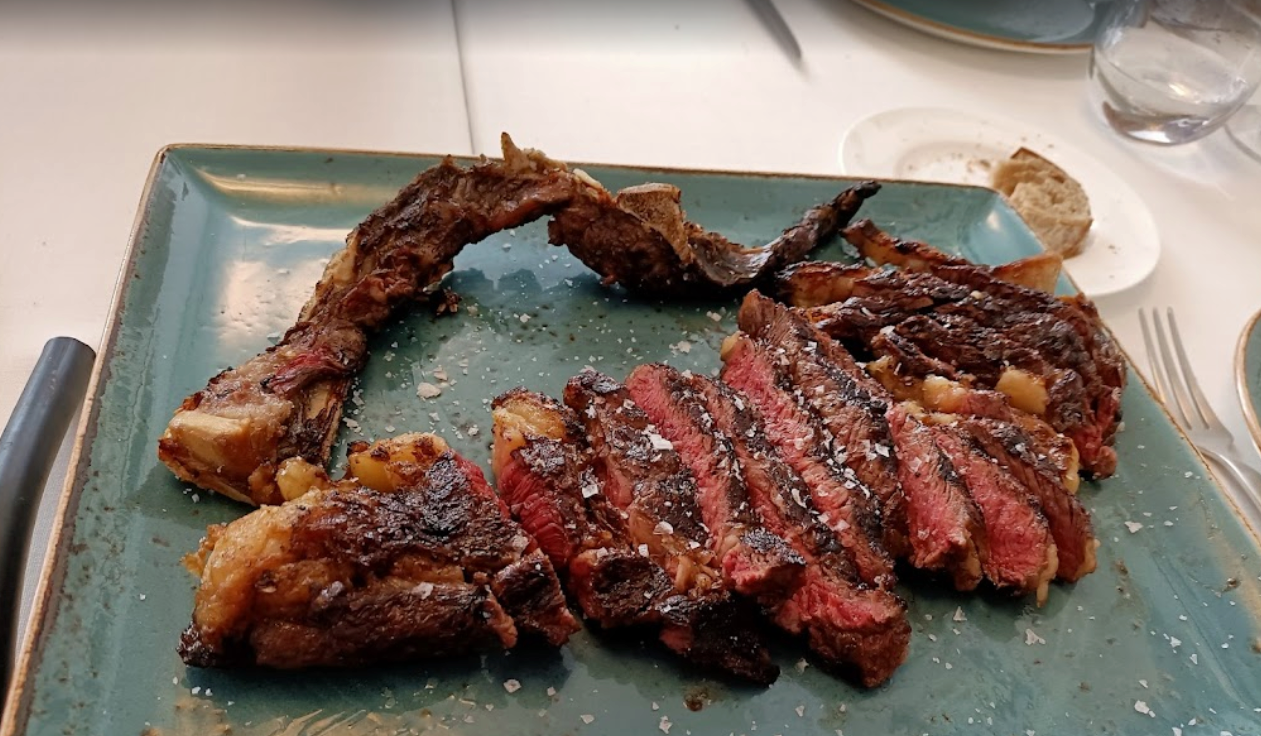 This traditional grill restaurant in Valencia offers a delightful balance of charm and expertise.
The setting is intimate yet understated, perfect for cozy dinners, and the staff is attentive and cheerful.
Led by a seasoned chef, the kitchen delivers spectacularly on all fronts.
The beef, sourced from Northern Spain and meticulously dry-aged, is a standout, particularly the exceptional "chuleton de lomo alto".
Equally impressive are the inventive starters like broad beans, steak tartare sandwiches, and artichokes.
Desserts, particularly the surprisingly delectable cheesecake "tarta de queso", leave a lasting impression.
The wine list is extensive, albeit a tad pricey.
Despite slightly above-average pricing, the superb food, splendid service, and inviting ambiance make this grill restaurant a must-visit culinary gem in Valencia.
🍽️
Insider's tip: Order the "Chuleton de Lomo Alto" which is the start of the restaurant. You won't regret it!
2. Nuevo Oslo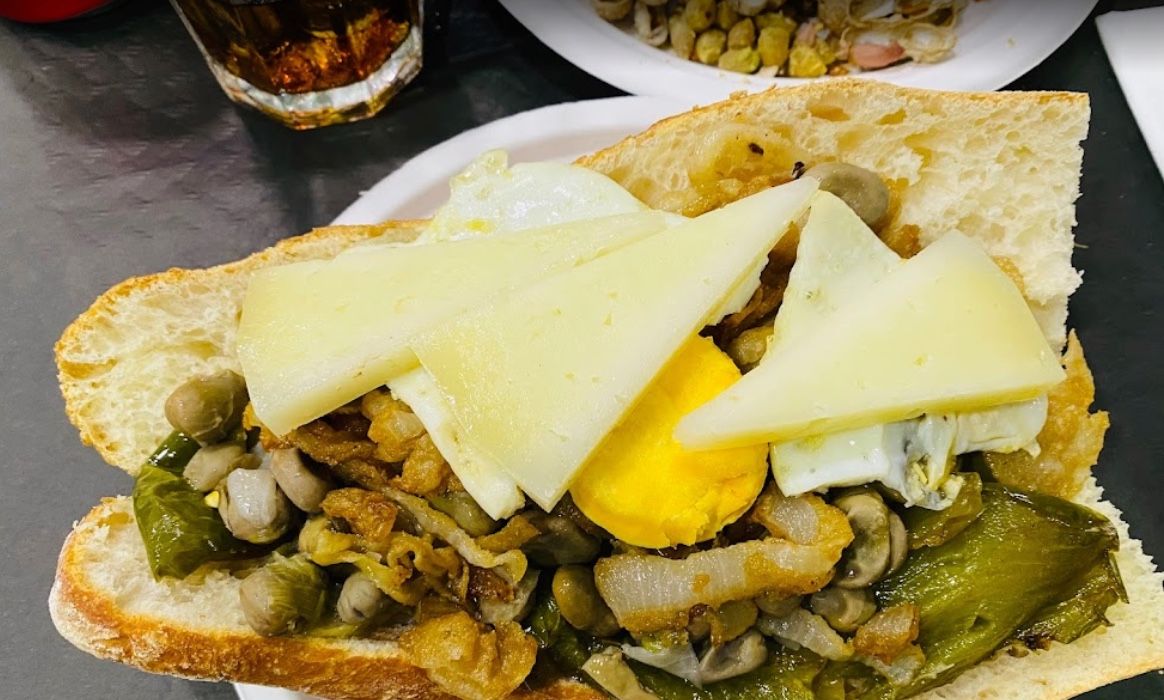 Nou Oslo, or Nuevo Oslo is an exceptional gastronomic experience nestled in the heart of Valencia, Spain.
Nou Oslo's offering is a delectable mix of traditional Valencian "bocadillos" and other local dishes served with an impressive zeal for customer satisfaction.
The decor, reminiscent of a traditional "fallero house", provides an authentic, homey ambiance that pairs perfectly with their mouth-watering 'menu del dia' - two lavish courses, accompanied by a drink, coffee, and dessert, all for an astonishing value of 10 euros.
The team behind this bar is attentive, swift, and extremely knowledgeable about the local cuisine, creating an educational experience as much as a culinary one.
The menu is diverse and generous, with an emphasis on award-winning sandwiches, all served in hearty portions for those with a bigger appetite, while also catering to lighter eaters.
Truly, a must-visit gem in Valencia, and definitely a place you'd want to revisit when in the city.
Read more: Valencia vs. Alicante: Which is better?
3. Casa Montaña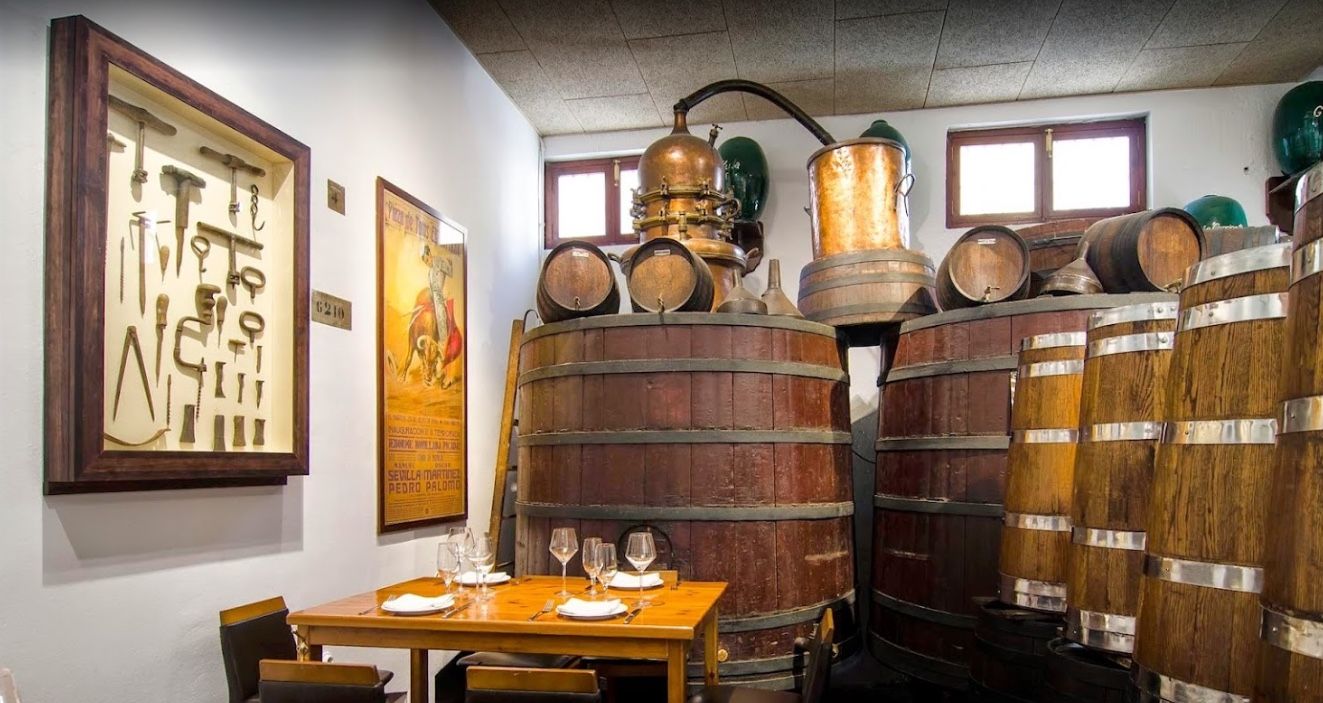 Delivering Michelin-level food at reasonable prices, Casa Montana's farm-fresh tapas prepared in delectable broths or dressings is a must-try for any gastronome.
Casa Montana is a culinary haven nestled in Valencia's port area, dishing out high-quality tapas in an enchanting, old-world ambiance.
Their menu boasts an impressive array of both hot and cold tapas, a selection so tantalizing, it leaves patrons wishing for a larger appetite.
This popular establishment consistently delivers dishes that elevate simple ingredients to extraordinary flavors - the cod brandade and bean dish are notable standouts, a testament to their culinary prowess.
🍽️
Insider's tip: Notably, the cod croquettes come highly recommended, with their exquisite quality surpassing previous experiences.
4. Restaurante Bon Aire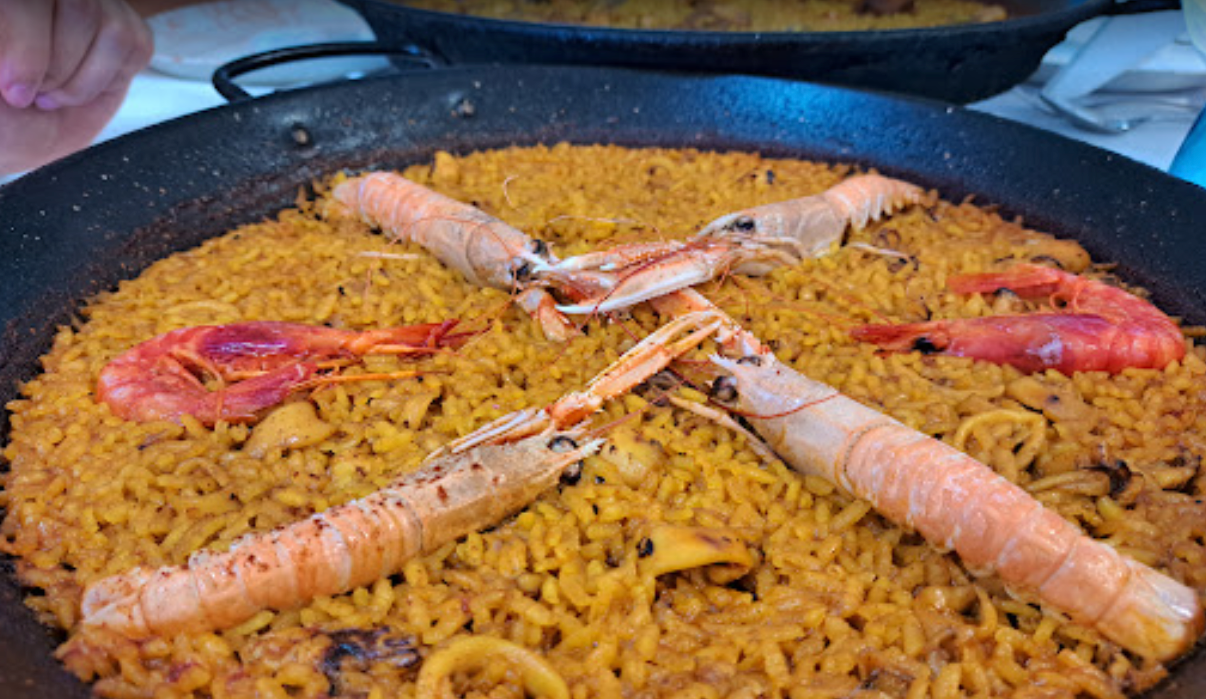 Bon Aire is a prime destination for paella lovers in Valencia, boasting a range of flavorful dishes that make it stand out in the culinary scene.
Their squid and seafood paella comes particularly recommended, underpinning the extensive and appetizing variety on offer.
The restaurant's cordial service is another highlight, fostering a welcoming environment that perfectly complements the divine food.
Their "meloso de bogavante" paella earns special praise, but the traditional Valencian variant is also a crowd-pleaser, best enjoyed alongside views of the sprawling rice fields.
With its roots deeply entrenched in El Palmar, the birthplace of paella, this restaurant embodies the heart and soul of traditional Valencian cuisine, making it an unmissable spot for any food lover.
🍽️
Insider's Tip: The restaurant recommends making a reservation and pre-ordering your paella, given the dish's 45-minute preparation time.
5. El Rubio Comidas Para Llevar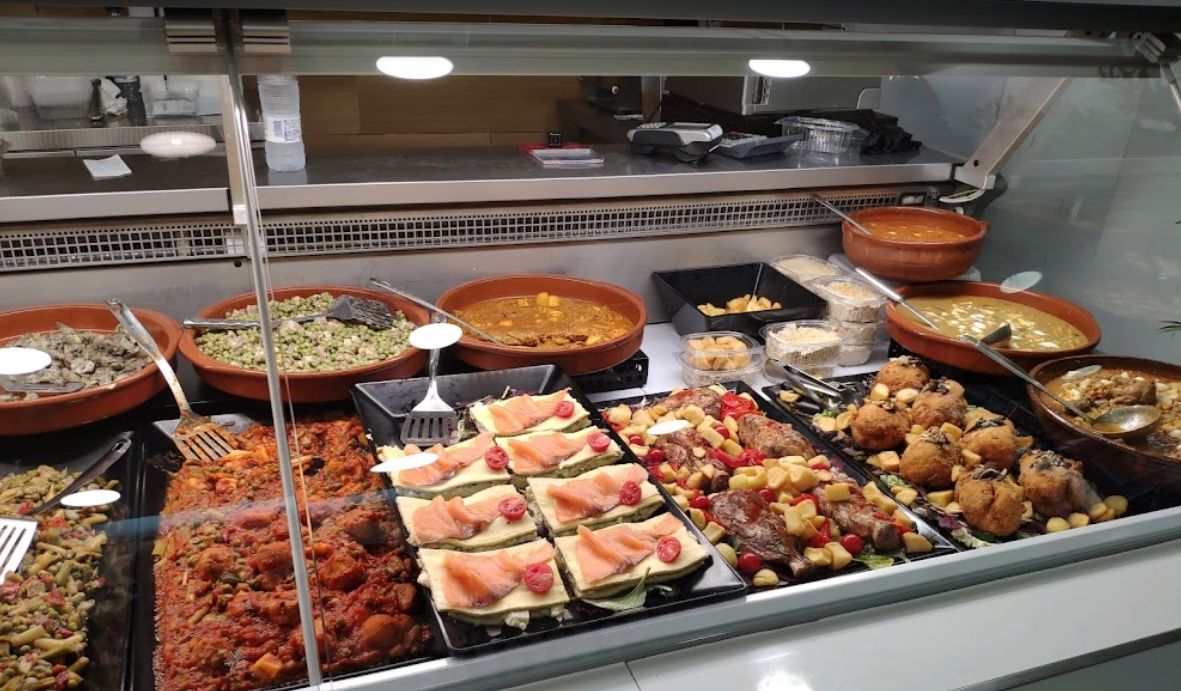 El Rubio is a standout in Valencia's food scene, notable for its impeccable service and an impressive menu that successfully combines taste with value for money.
The restaurant's commitment to affordability without compromising on taste and quality makes it an ideal spot for those seeking a cost-effective meal out in the city or a convenient alternative to home cooking.
Their flavorful paellas come in generous portions, offering delightful textures and tastes that showcase the essence of traditional Spanish cuisine.
Complementing the rice dishes are their commendable croquettes, another must-try item on their menu.
6. Bar La Pilareta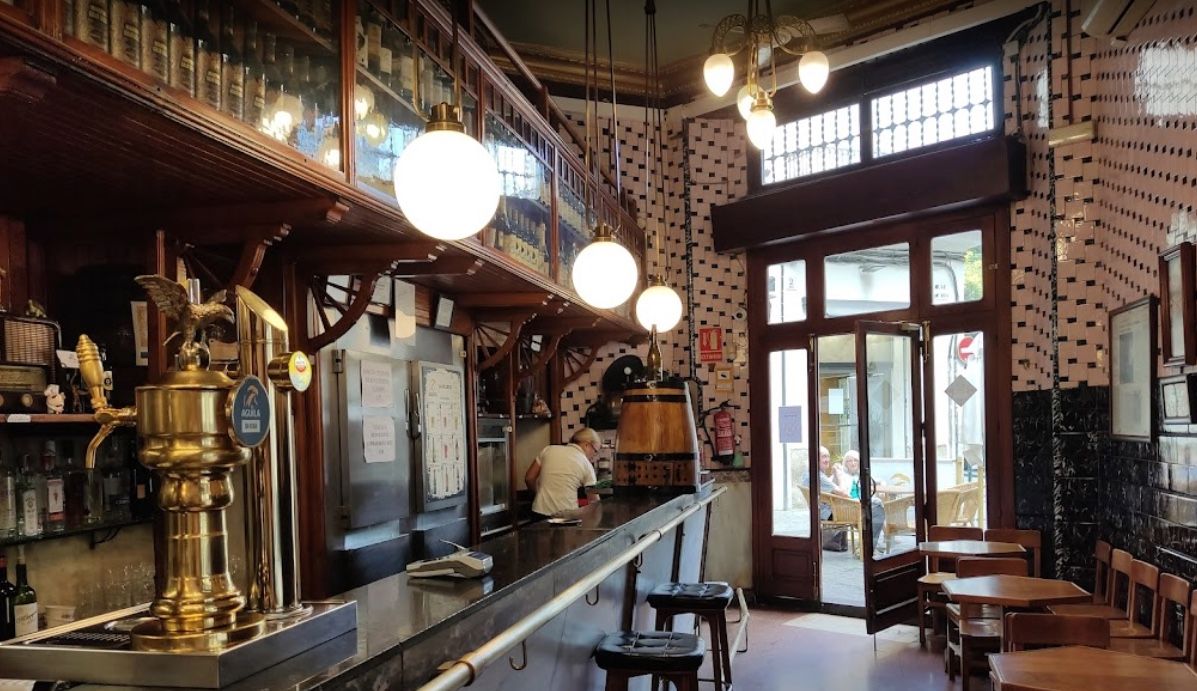 This traditional tapas bar in Valencia, open since 1917, is a must-visit for its authentic food and historic charm.
Yet, customer experiences vary, largely influenced by service and specific menu items.
The food is generally praised as delicious, with special mentions going to the patatas bravas, hailed as the best in Valencia.
The aioli and tomato sauce accompanying the dish are so appetizing that customers often request extra servings.
Other standout dishes include oyster fritters, various fish tapas, and clams.
A highlight of the bar is its drinks selection, particularly the house wine or vermouth served from the barrel on the bar.
While the sangria is good, it's the house wine that steals the show, tempting customers into ordering second servings.
It's clear this establishment provides an authentic Spanish experience with its crowded, noisy environment full of locals, straightforward service, and rapid turnaround of orders.
🍽️
Insider's Tip: Try the patatas bravas. They're the best in town!
7. Tasca El Botijo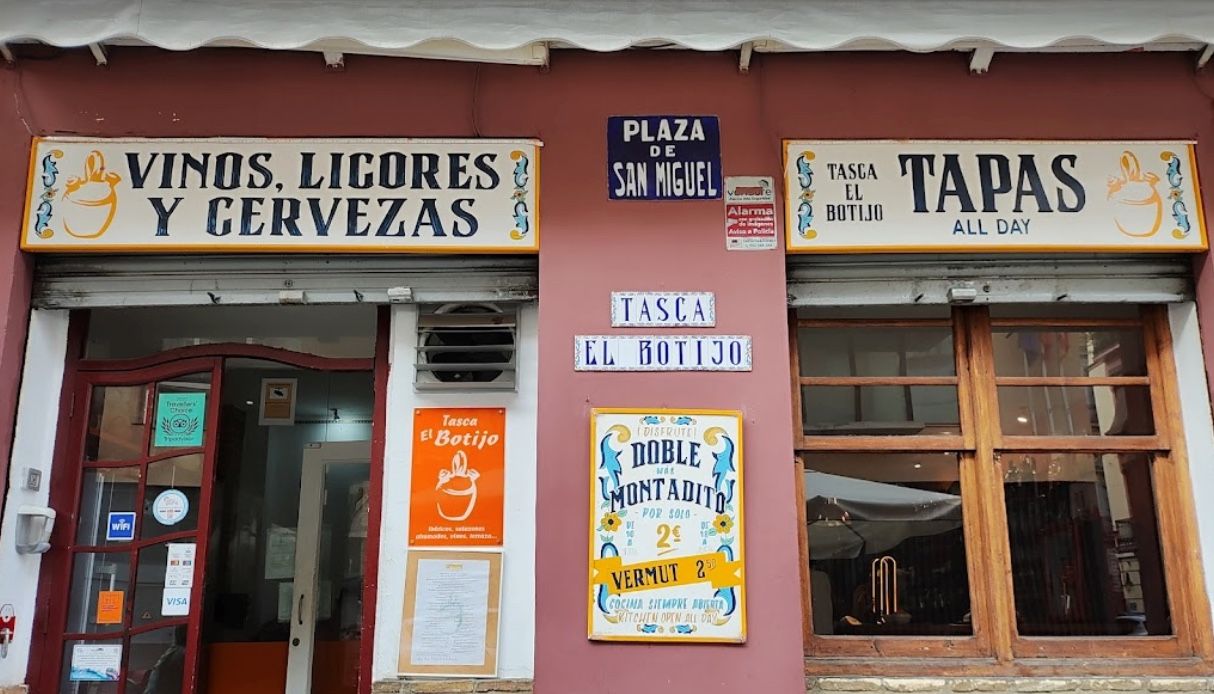 Tasca El Botijo in Valencia serves up an authentically local experience with traditional Spanish tapas that customers rave about.
With a vibrant ambiance and energetic service, this tapas bar is often buzzing with activity.
The menu offerings, from tender oxtail to surprisingly refreshing Valèncian tomato salad, provide customers with a variety of flavors and culinary delights.
The tortilla is known for its almost fluffy texture, and the sausages in cider and goat cheese tapas receive high recommendations.
The wine, liquor, and beer selection is also commendable and pairs well with their food offerings.
The staff, described as friendly and accommodating, handles both small and larger parties effectively, and while the menu is in Spanish, English speakers can still navigate it comfortably.
The outside seating area is popular and fills up quickly, adding to the overall lively atmosphere of the place.
🍽️
Insider's Tip: The restaurant tends to be busy, especially during weekends. So, it might be a good idea to arrive early if you want to snag a spot in the popular outside seating area.
8. Los Gómez Taberna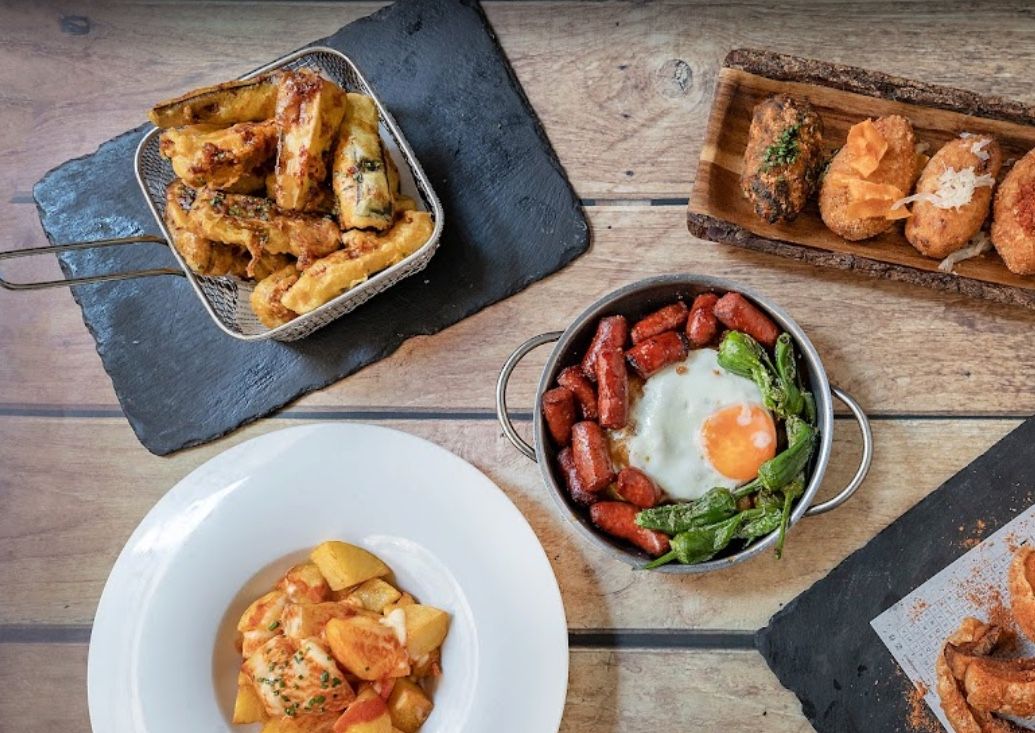 Los Gómez Taberna offers an immersive culinary experience set in the heart of Valencia.
Famed for its traditional Valencian paella, the restaurant consistently pleases patrons with its well-cooked rice dishes seasoned to perfection.
The seafood paella, paired with their house red, has received particular praise for its generous portions and wonderful flavor.
The restaurant is also appreciated for its inventively delicious tapas offerings, such as patatas bravas, tuna tartar, and codfish pastries with garlic mayo.
The eatery has a quaint charm, with a cute patio situated on a narrow, picturesque street, often complimented by live music that adds a special ambiance to the place.
Despite its popularity, Los Gómez Taberna maintains an intimate and relaxed atmosphere, perfect for a quick bite or a leisurely meal.
🍽️
Insider's Tip: It's a popular spot, so making a reservation or coming early is advised, as it tends to fill up after 8 pm.
9. Vuelve Carolina
In the heart of Valencia, you will find a vibrant dining experience that has attracted both local and international patrons alike.
Celebrated for its delightful food, hospitable service, and atmospheric charm, this restaurant brings an appealing mix of authenticity and modernity to the table.
The use of local, high-quality ingredients has been lauded, and their dishes stand testament to their commitment to flavor and freshness.
The menu offers an assortment of treats, with particular praise given to the dumplings, which feature a mouthwatering sauce from shrimp and noodles made from calamari.
The tasting menu ( menu de degustacion ), available at 35 euros, offers an array of dishes that are both beautiful and delicious.
10. El Poblet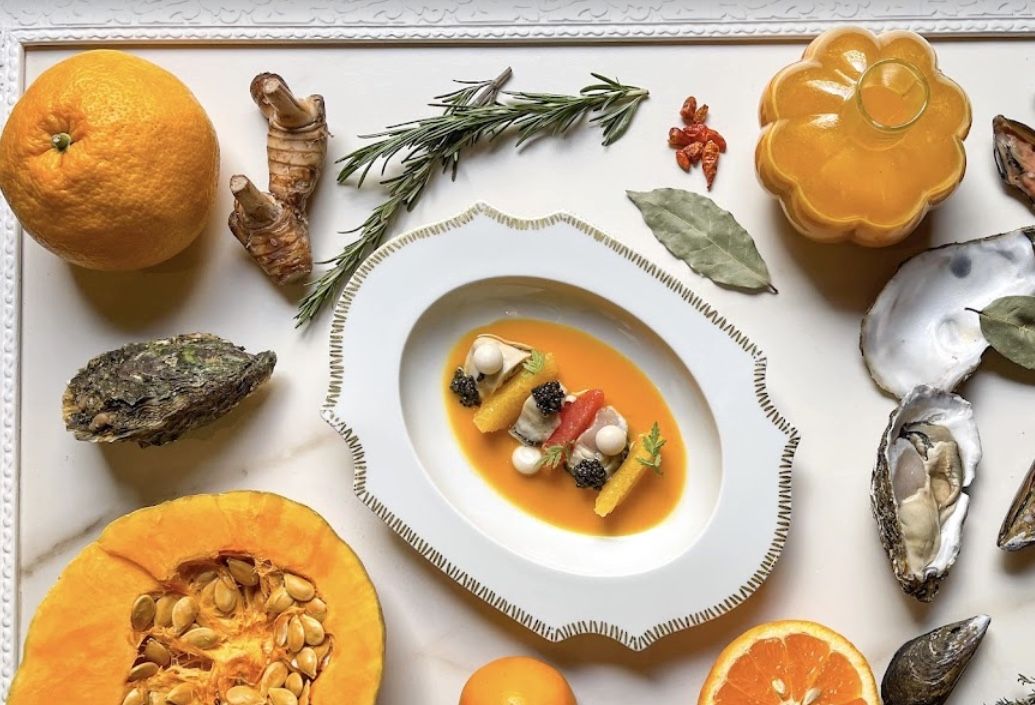 Elegance, authenticity, and an inimitable flair for creativity all seem to converge at one singular point in Valencia, Spain: El Poblet.
This Michelin-starred restaurant, founded as a tribute to the culinary journey of famed Quique Dacosta, is now under the deft guidance of Chef Luís Valls.
Paying homage to his mentor's influence, Valls weaves an extraordinary dining tapestry that marries tradition with modernity, the familiar with the novel.
The dishes, crafted with an eye towards innovation yet firmly rooted in the rich Valencian culinary tradition, are an epicurean delight.
Each plate is a testament to the versatility of local produce and the vibrant flavors of the Albufera region.
Unconventional yet deeply satisfying, the culinary offerings promise to tantalize the senses.
Highlights include a creative take on cold cuts and a sweet potato cracker with foie gras, which has been widely acclaimed by patrons as being 'from another world.'
11. Restaurante RiFF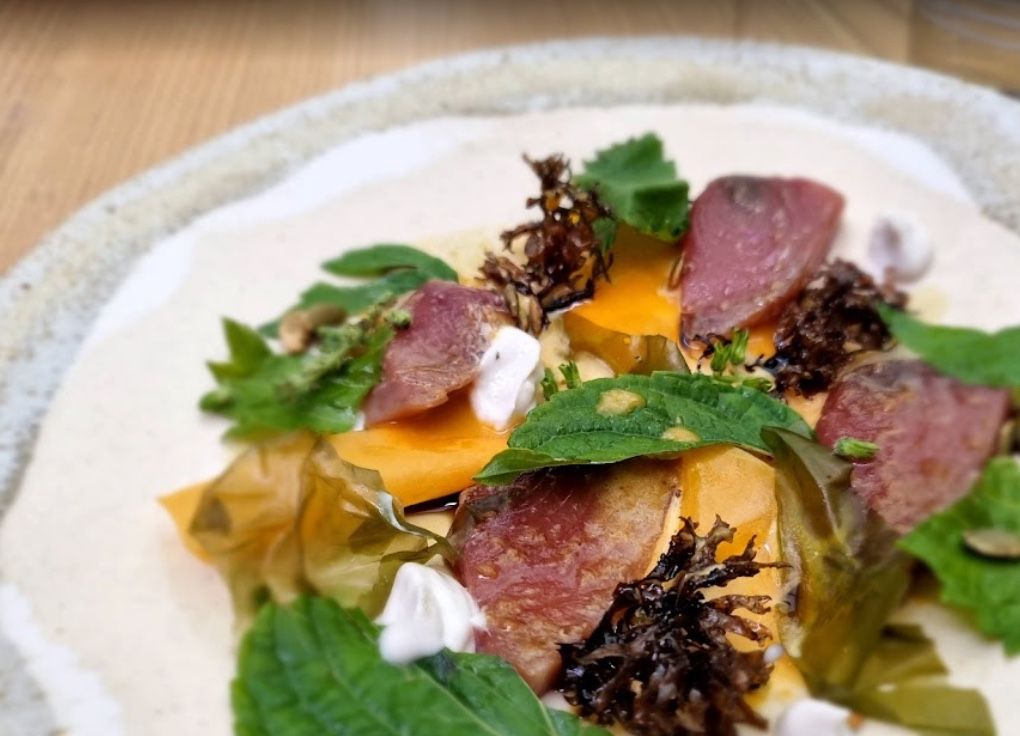 RiFF, a Michelin-starred restaurant in Valencia, is a testament to the culinary prowess of German chef Bernd Knöller, who flawlessly marries traditional and unconventional flavors with unpretentious elegance.
The restaurant employs a 'Huerta to sea' concept, using local produce for its acclaimed 9-course 'Excellent' menu and compact lunch offerings.
Knöller's personal table visits, playful cooking, and dynamic menu further enhance the experience.
The dishes, including their renowned white chocolate dessert, are visually and gastronomically appealing, although some may find the seasoning strong.
The attentive service and serene atmosphere contrast the bustling locale, with bilingual staff ensuring clarity in communication.
Final Thoughts
Valencia's culinary scene is a vibrant, diverse landscape that captures the heart and soul of Spanish cuisine.
From the rustic charm of traditional tapas at La Pilareta and Tasca El Botijo, the exquisite paella at Restaurante Bon Aire, to the Michelin-starred sophistication at El Poblet and RiFF, the city offers an unparalleled gastronomic journey.
Read more: Best Valencia Hotels on the Beach