10 Best Things to Do in Leon with Kids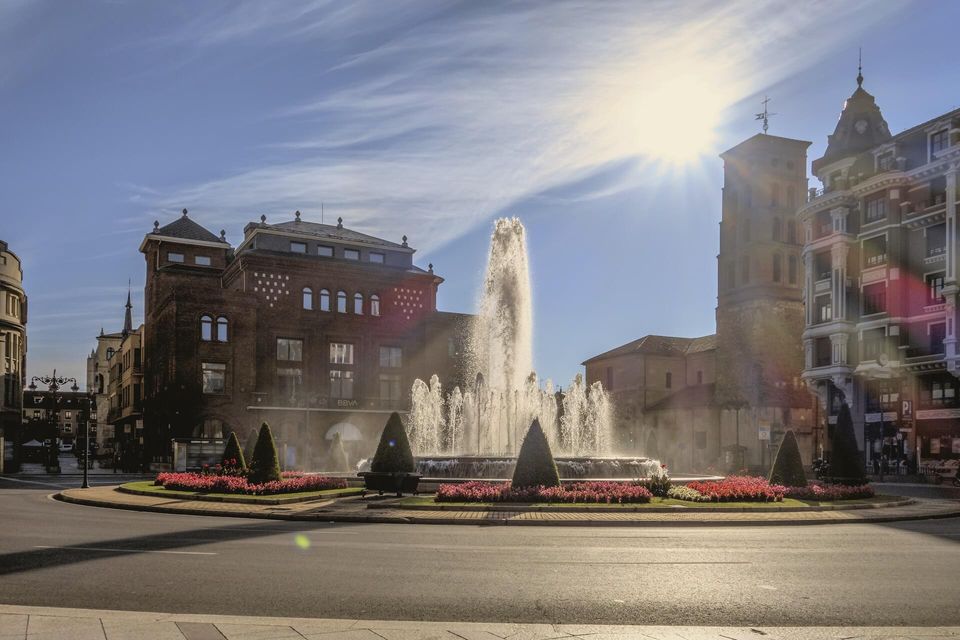 Traveling with children can be a joyful yet challenging experience. Finding activities that entertain the little ones while offering adults a sense of wonder and discovery is no small task. However, if you find yourself in the charming city of Leon, Spain, you are in luck.
Leon boasts an array of attractions that speak to both the young and the young at heart. As a traveler who's explored every nook and cranny of this vibrant city, I can attest to its ability to enchant and inspire. So, come along, and let's dive into the top ten family-friendly activities you can enjoy in and around Leon.
1. Leon Cathedral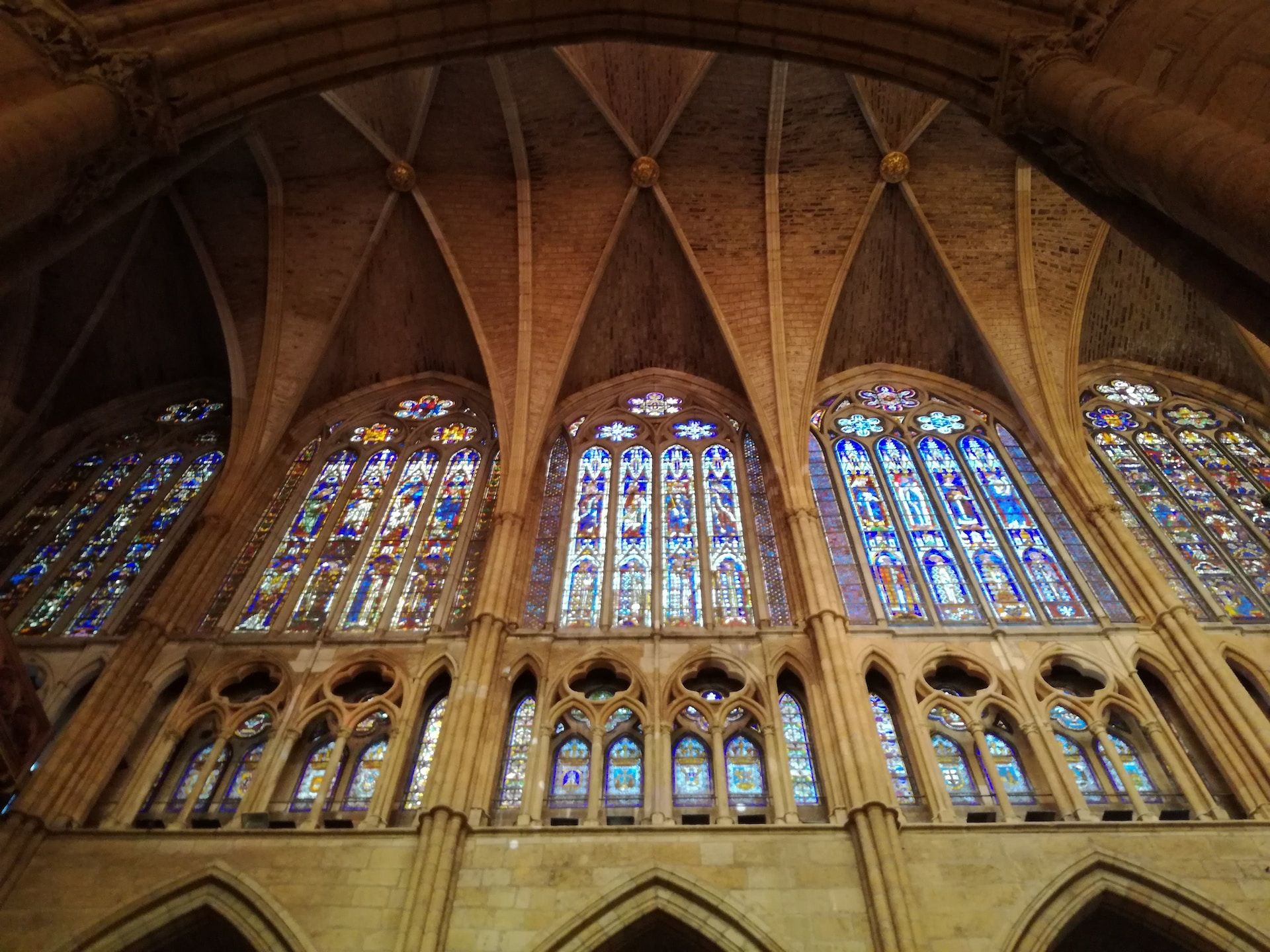 The magnificent Leon Cathedral, also known as The House of Light, is a sight to behold. The kids will marvel at the stunning stained-glass windows that bathe the interiors in a mystical glow, making the cathedral one of Spain's best examples of Gothic architecture.
The cathedral also houses a museum showcasing a variety of artifacts, from religious sculptures to intricate tapestries. In the museum, children can enjoy a hands-on experience with history, encouraging their imaginations to run wild.
2. Museo de León
Next on the list is the Museo de León. This captivating museum is home to a vast collection that spans prehistoric times, the Roman era, and the Middle Ages, all the way to contemporary art. It's a delightful educational journey through time that will amaze both adults and children.
I vividly remember my kids' wide-eyed expressions as they gazed upon ancient relics and discussed the colorful paintings. For interactive learning, the museum hosts various workshops and activities designed specifically for children throughout the year.
Read more: 10 Best Things to Do in Oviedo with Kids
3. Jardín de San Francisco
For a breath of fresh air and a break from city sightseeing, head over to Parque de San Francisco. This lush urban park in the heart of Leon is perfect for a relaxed family picnic or an energetic game of frisbee.
The playgrounds are a hit with younger children, and the wide, leafy paths are perfect for a leisurely stroll. When we visited, the park's tranquility was a soothing contrast to our busy city exploration, and the kids absolutely loved the freedom to roam and play.
4. Casa Botines
One of my personal favorite spots is the Casa Botines, a masterpiece created by the world-renowned architect Antoni Gaudí. Your little ones might be surprised to discover a castle in the middle of the city.
Although it's an office building today, the guided tours inside offer a look at Gaudí's imaginative world. As my children learned about the building's history, they were fascinated by its unique design elements, instilling in them an appreciation for creativity and artistry.
5. City Walls of Leon
I recommend the City Walls of Leon for an adventurous and educational stroll. We took a leisurely walk along the walls, which offer stunning city views.
The kids were thrilled with the idea of walking atop a real medieval wall, and they learned about the city's historical significance. It's an excellent opportunity for a family photo against an unforgettable backdrop.
6. MUSAC - Museo de Arte Contemporáneo de Castilla y León
The MUSAC is a modern art museum that sparks curiosity and discussion. It has vibrant, colorful architecture will surely catch your kids' attention.
Inside, the collections range from thought-provoking installations to avant-garde paintings and sculptures. The kids' curiosity was piqued during our visit, and we had many interesting conversations about the artworks on display.
Read more: 12 Best Things to do in Vigo with Kids
7. Romantico Garden
When you want to escape the bustling city, the Romantico Garden is a serene oasis where your family can unwind. Its beautifully manicured landscapes, winding paths, and lovely seating areas make it a great place for a family outing. My kids enjoyed exploring the garden's every corner, and the peaceful environment was a welcome respite for us adults.
8. San Isidoro Basilica and Museum
At San Isidoro Basilica and Museum, you'll find fascinating exhibits on religious and medieval history. My children were particularly intrigued by the ancient royal tombs and the awe-inspiring basilica. The museum offers engaging guided tours, giving your family a glimpse into Leon's rich cultural heritage.
9. Parque de la Candamia
If your kids love outdoor activities, then Parque de la Candamia is the place to be. Located just outside Leon, it boasts vast green spaces, sports fields, and playgrounds, and is the perfect place to burn off some energy. I remember spending an entire afternoon playing soccer with the kids and having a delightful picnic.
10. Exploring the Tapas Bars of Barrio Húmedo
Lastly, I recommend exploring the famous tapas bars in Barrio Húmedo. While this may not seem like a child-friendly activity at first glance, many bars in Leon offer a welcoming environment for families. My children loved the delicious assortment of tapas, and it was a great opportunity to introduce them to the Spanish dining culture.
Discovering Leon with your children can be an unforgettable adventure. The city's rich history, art, nature, and gastronomy provide a wide range of activities to entertain everyone. Here's to creating lifelong memories with your family in the charming city of Leon, Spain.
Frequently Asked Questions
What is the best time to visit Leon, Spain?
Like much of Spain, Leon experiences warm, sunny summers and mild, rainy winters. Spring (April to June) and autumn (September to November) are typically the best times to visit when the weather is pleasant and the city is less crowded.
Is Leon a safe city for families?
Yes, Leon is considered to be a safe city with a low crime rate. However, like anywhere else, it's important to maintain general precautions, especially in crowded tourist areas.
Are the attractions in Leon easily accessible by public transportation?
Leon has a well-connected public transportation system, including buses and taxis. Most of the attractions listed in the blog are in or near the city center and can be easily reached on foot or by public transportation.
Are these attractions in Leon expensive?
Many attractions in Leon, like the Leon Cathedral and Casa Botines, have a small entrance fee. However, places like the Parque de San Francisco and Parque de la Candamia are free of charge. Some museums, like Museo de León and MUSAC, offer free entry on certain days of the week.
Are there English-speaking guides available at these attractions in Leon?
Yes, many of the major attractions in Leon offer guided tours in English. However, confirming this and booking in advance is recommended, especially during the peak tourist season.
Is there a specific dress code for visiting religious sites in Leon?
Dressing modestly while visiting religious sites such as Leon Cathedral and San Isidoro Basilica is recommended. That typically means shoulders and knees should be covered.
Is it advisable to rent a car in Leon?
If you plan to stay within Leon, public transportation or walking should suffice as Leon is quite walkable. However, a rental car could be useful if you plan to explore areas outside of the city.
Can we try local food at the Tapas Bars of Barrio Húmedo with kids?
Absolutely! Many tapas bars in Barrio Húmedo welcome families and offer a variety of dishes that kids can enjoy. Tapas hopping is a fantastic way to introduce children to the Spanish dining culture.