10 Best Things to Do in Oviedo with Kids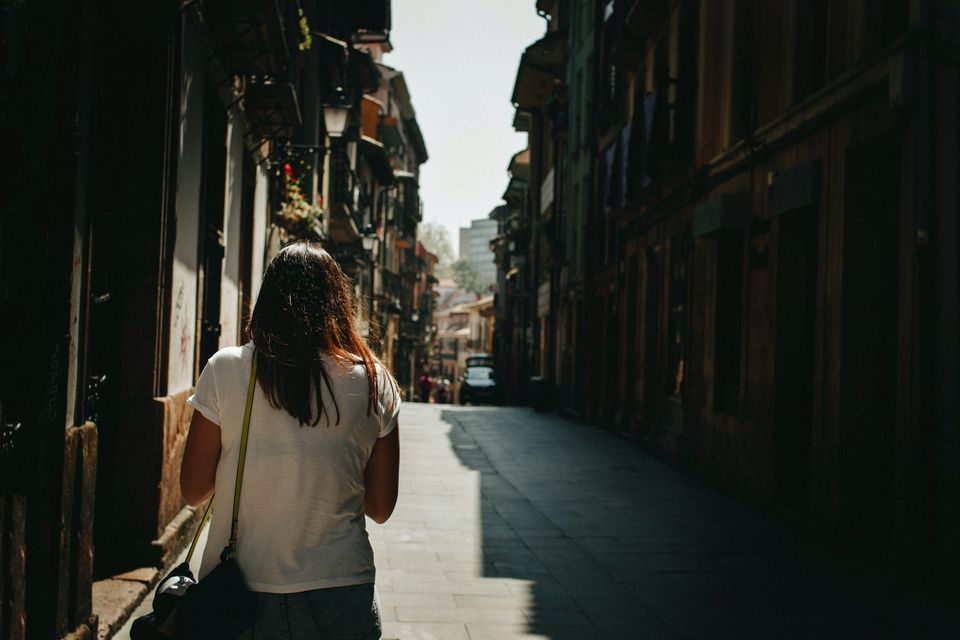 As a parent and avid traveler, I know how challenging it can be to find the perfect destination that offers fun, engaging, and educational experiences for the whole family.
I was delighted to discover Oviedo, a captivating city in Northern Spain that blends a rich history, stunning architecture, and beautiful natural landscapes.
From fascinating museums to lush parks and thrilling outdoor adventures, Oviedo exceeded our expectations and left my kids begging for more.
In this blog post, I'll share our top 10 favorite things to do in Oviedo with kids based on our unforgettable family journey.
So, buckle up, and let me take you on a virtual tour of this enchanting Spanish city that will surely inspire your next family vacation.
1. Oviedo Cathedral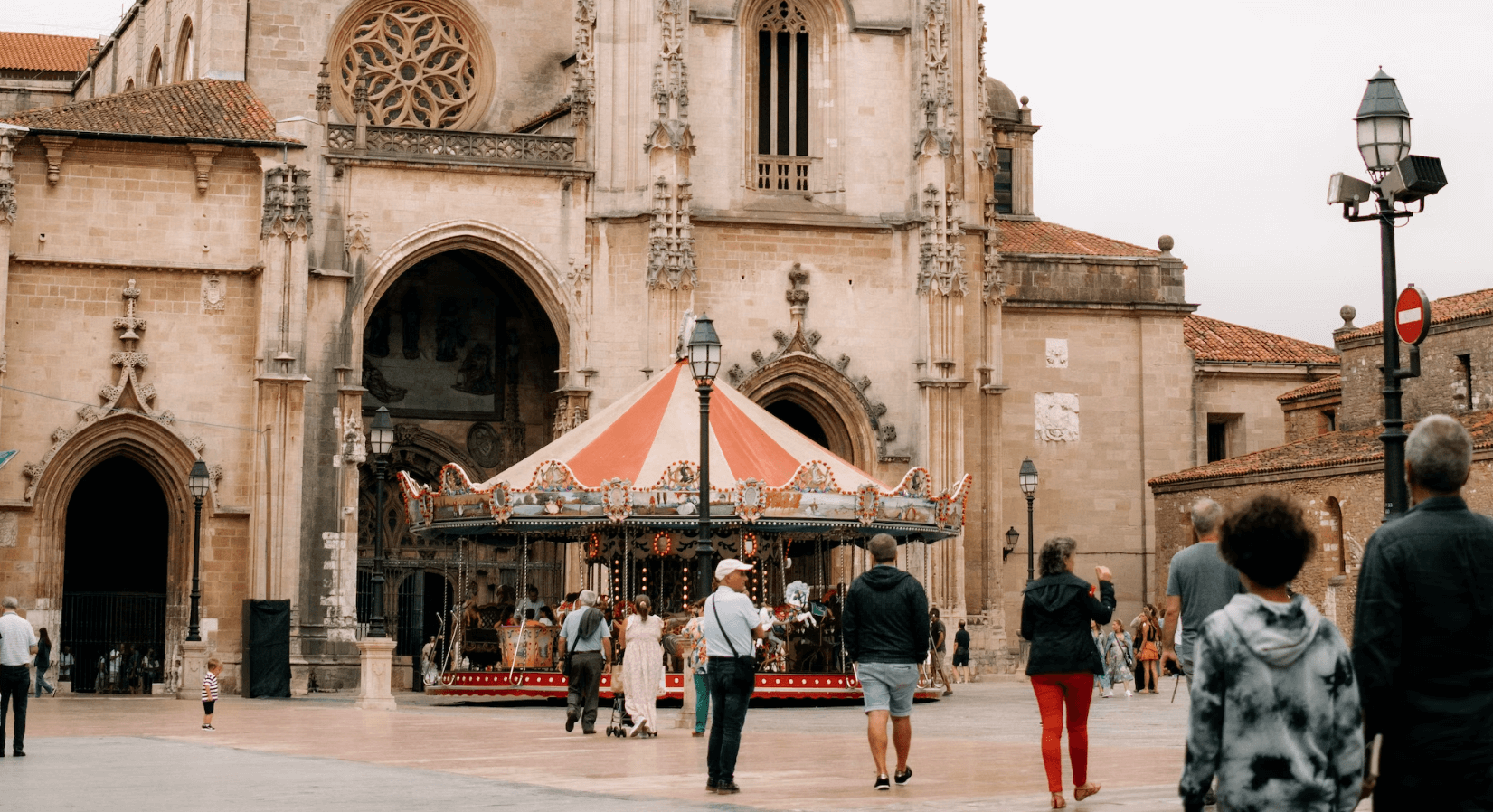 The Oviedo Cathedral, a magnificent Gothic architectural masterpiece, is an essential stop for families visiting the city.
Kids will be captivated by its intricate details, such as the delicate carvings on the façade, the beautiful chapels, and the stunning altarpiece. Don't forget to visit the Camara Santa, a UNESCO World Heritage site that houses important religious relics.
2. Campo de San Francisco Park
Campo de San Francisco Park, located in the heart of Oviedo, is the city's most famous green space. With lush gardens, impressive fountains, and charming sculptures, the park offers a peaceful retreat for families.
Kids will love the spacious playgrounds and watching the park's friendly peacocks, while parents can enjoy a leisurely stroll or a picnic under the shade of ancient trees.
More Places in Asturias: Best Things to do in Gijon with Kids
3. Museum of Fine Arts of Asturias
Introduce your kids to the art world at the Museum of Fine Arts of Asturias. This impressive museum boasts an extensive collection of Spanish and European art from the Middle Ages to contemporary times.
Children will be engaged by the interactive exhibits and workshops tailored to younger audiences, making the museum a perfect destination for a family outing.
4. Oviedo's Old Town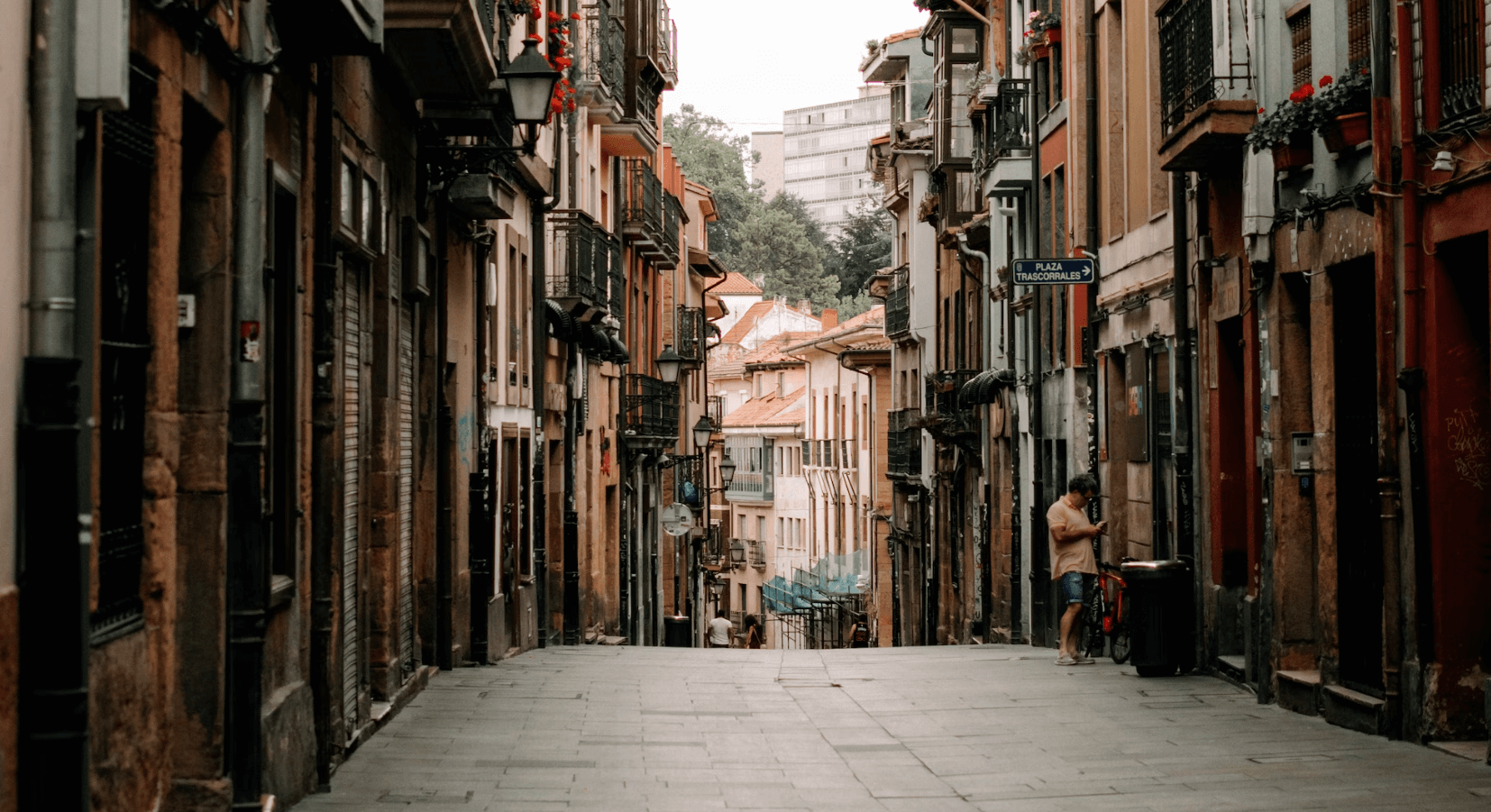 As you explore Oviedo's Old Town, take your family on a journey back in time.
Wander through the narrow cobblestone streets, admire the beautifully preserved historic buildings, and visit bustling squares like Plaza de la Constitución and Plaza del Fontán.
Kids will delight in discovering the small shops and hidden gems that make this part of the city so enchanting.
5. Calle Gascona
Experience the vibrant local culture of Oviedo with a family visit to Calle Gascona, affectionately known as "Cider Boulevard."
This lively street is lined with traditional Asturian cider houses, where you can sample the region's famous drink alongside delicious local cuisine.
will enjoy the bustling atmosphere, colorful street art, and the opportunity to try new foods.
6. La Granja Park
La Granja Park is a haven for active families looking to enjoy the outdoors. Located on the banks of the Nalón River, this spacious park offers walking and cycling trails, playgrounds, and sports facilities for basketball, soccer, and skateboarding.
Pack a picnic and enjoy a fun-filled day in nature and recreational activities.
7. Pre-Romanesque Monuments
Oviedo is home to several stunning Pre-Romanesque monuments that provide a unique insight into the city's early history. Notable sites include Santa María del Naranco and San Miguel de Lillo, both of which are UNESCO World Heritage sites.
As you explore these architectural marvels with your kids, you'll have the opportunity to teach them about the region's rich cultural heritage.
Read more: 11 Best Things to do in La Coruna with Kids
8. The Asturias Railway Museum
All aboard for a fascinating journey through the history of rail transport at the Asturias Railway Museum.
Train enthusiasts and curious kids alike will enjoy exploring the vintage locomotives, learning about the evolution of railways, and experiencing interactive displays that bring the past to life.
The museum's guided tours provide a captivating and educational experience for the whole family.
9. Cider Museum of Oviedo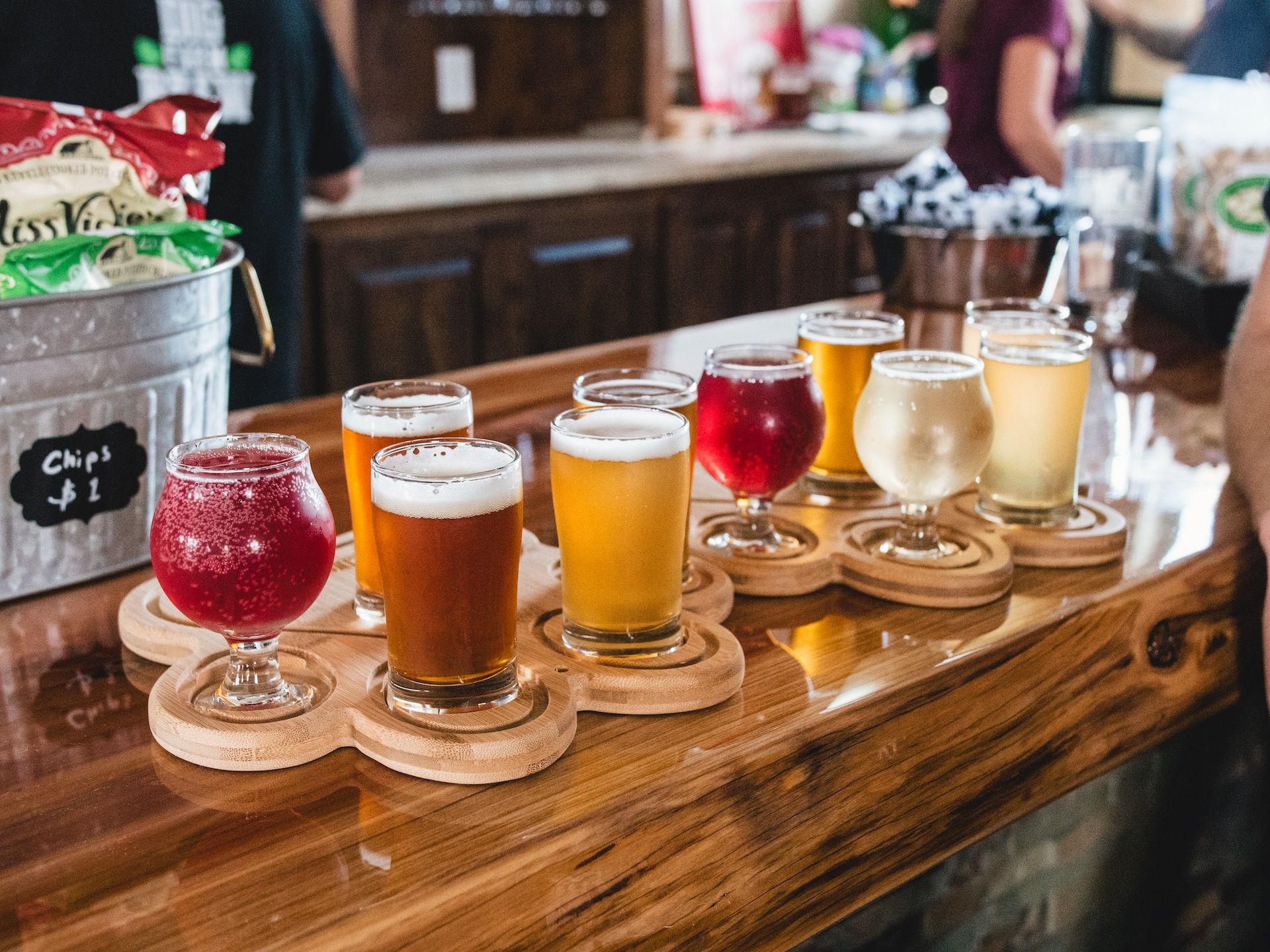 Another exciting place to visit in Oviedo with your family is the Cider Museum of Oviedo, dedicated to the region's iconic drink: Asturian cider.
The museum offers a fascinating insight into cider's history, production, and cultural significance in Asturias.
With interactive displays, engaging exhibits, and cider tastings, kids and adults will enjoy learning about this unique aspect of Oviedo's heritage.
10. Zoreda Forest
Escape the city and immerse your family in the natural beauty of Zoreda Forest, just a short drive from Oviedo. This picturesque forest offers a variety of outdoor activities for families, such as hiking and biking trails, birdwatching, and picnicking.
With its beautiful landscapes, diverse flora and fauna, and serene atmosphere, Zoreda Forest is an ideal destination for a day of adventure and quality family time in nature.
Read more: 10 Best Things to Do in Leon with Kids
---
FAQ
Is Oviedo a family-friendly destination?
Oviedo is a family-friendly destination with numerous attractions and activities catering to kids and adults, ensuring an enjoyable experience for the entire family.
What activities are suitable for teens in Oviedo?
In Oviedo, teens can participate in various activities such as exploring the historic Old Town, visiting the Asturias Railway Museum, and enjoying outdoor adventures in Zoreda Forest.
Are there any free admission options for children in Oviedo?
Several attractions in Oviedo offer free admission for children, like Campo de San Francisco Park. In contrast, others might provide discounted rates or special promotions for families, making it a budget-friendly destination.
Is Oviedo a safe city?
Oviedo is generally considered a safe city for tourists and families. Still, as with any destination, it's essential to remain vigilant and follow standard safety precautions to ensure a worry-free trip.