10 Best Things to Do in Marbella with Kids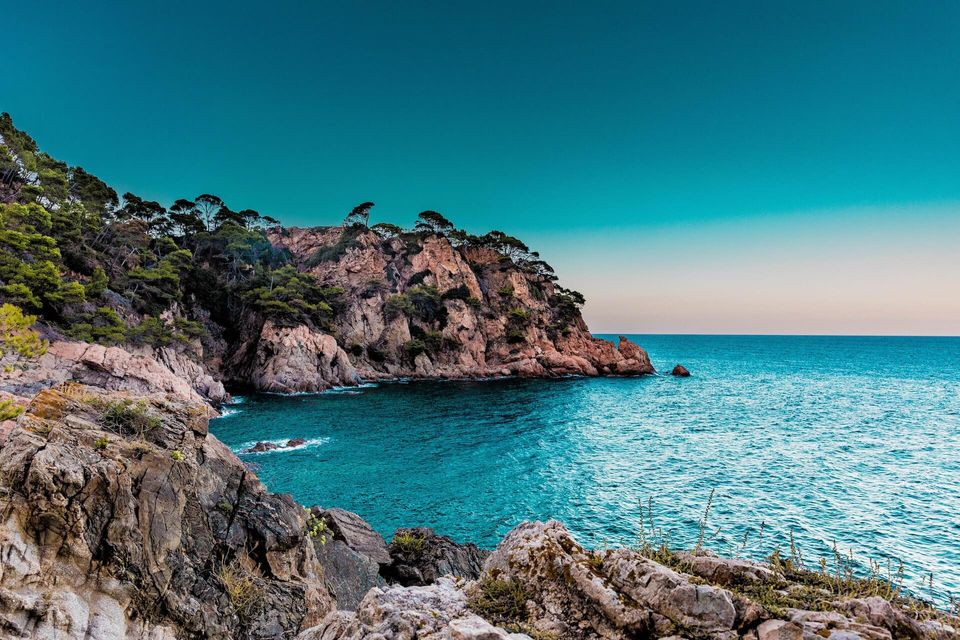 Hola, fellow parents, and adventurers! As a well-traveled mom/dad (just choose your adventure), I know a thing or two about finding child-friendly spots on holidays. If you plan a trip to the sun-soaked city of Marbella, Spain, you're in luck!
This stunning city on the Costa del Sol isn't just about golden beaches and glittering nightlife – it's also a hidden gem for families. From exploring the city's cultural heritage to exciting outdoor adventures, Marbella has it all. So pack those snacks, fasten the kids' seat belts, and join me on this journey to discover the top 10 child-friendly things to do in Marbella!
1. Selwo Marina
First on our list is Selwo Marina, a fantastic animal park located a short drive away in Benalmadena. A perfect day out for kids and adults alike, the park offers a variety of entertaining and educational shows, from penguin feeding times to dolphin and sea lion exhibitions.
Kids will love the Amazonia exhibit, where they can see exotic birds and reptiles up close. Selwo Marina is not just about observing the animals; it's about creating unforgettable experiences that educate and inspire our little ones about the wonder of nature.
2. Aventura Amazonia
Next, we head to the heart of nature at Aventura Amazonia, the largest adventure park in Andalusia. This place is a haven for young thrill-seekers, offering a range of treetop courses, zip lines, and climbing walls.
The courses are varied in difficulty, catering to all ages and abilities, and safety is their top priority. It's an exhilarating day out that promises to challenge, inspire, and tire out even the most energetic kids!
3. Funny Beach Marbella
Who can resist the call of the beach when in Marbella? Funny Beach Marbella takes the typical beach day to the next level. This fun-filled amusement park on the beach boasts many activities, including go-karts, water scooters, banana boats, and trampolines.
There's a relaxed beach bar for parents to unwind while the children explore. Funny Beach is a must-visit for families seeking both relaxation and entertainment in one spot.
4. Museo del Grabado Español Contemporáneo
Inject some culture into your trip at the Museo del Grabado Español Contemporáneo. This museum is dedicated to contemporary Spanish printmaking and graphic works.
It offers art workshops tailored for children, making it an excellent spot to foster their appreciation for art. The museum is located in Marbella's Old Town, so after your visit, you can enjoy a leisurely stroll through the narrow, picturesque streets, discovering the city's rich history.
5. Marbella Old Quarter
Speaking of history, don't miss out on a visit to Marbella's Old Quarter. This charming area is steeped in history, with its narrow, winding streets, white-washed houses, and stunning Plaza de los Naranjos.
It's an ideal place to introduce kids to Spain's rich history and architecture. The area is pedestrian-friendly and packed with ice cream shops, cafes, and small stores, which makes it a hit with the kids!
6. Rio Verde Roman Villa
Let's turn back the hands of time and head to the Rio Verde Roman Villa. These ancient Roman ruins offer a fantastic educational opportunity. The Villa is famous for its incredible, well-preserved mosaics dating back to the 1st century AD.
It's a quick history lesson that captivates you and the kids. The small site provides an excellent taste of ancient history without overwhelming the little ones.
7. Bioparc Fuengirola
A little south of Marbella, Bioparc Fuengirola is an innovative zoo designed around the concept of "zoo-immersion." It immerses visitors in the animals' natural habitats.
The park hosts various species, from lemurs and tigers to giant tortoises, all housed in beautifully recreated environments. Bioparc Fuengirola strongly emphasizes education and conservation, making it an exciting and impactful experience for kids.
8. Marbella Segway Tours
For older kids and teenagers, Marbella Segway Tours is a fun and unique way to explore the city. These tours allow you to glide through Marbella's streets, taking in the sights and sounds without foot fatigue.
The routes usually cover both the modern promenade and the historical Old Town. Children must be over 12 to ride, and safety gear is provided, making it an exciting and safe adventure for the family.
Read more: Our Favourite Things to do in Seville with Kids
9. Parque La Bateria
For a quiet day of leisure, visit Parque La Bateria. This lovely park offers stunning views of the sea and mountains. It features a large playground, walking trails, and even a small boat for rent on the park's man-made lake. This is the perfect place to pack a picnic and enjoy the Spanish sunshine amidst lush greenery.
10. Marbella Mini Golf
Finally, Marbella Mini Golf is the place to go for a fun, competitive family outing. Located near Puerto Banús, this mini-golf course provides a fun challenge for all ages. After a round of mini-golf, you can explore the upmarket marina with its luxury yachts, upscale boutiques, and inviting eateries.
Whether your family is full of art lovers, beach bums, history buffs, or thrill-seekers, Marbella truly has something for everyone. I hope my top 10 child-friendly activities inspire you to explore all these vibrant city offers. Happy travels!
Pros/Cons of Traveling to Marbella with Kids
Pros:
🏖️ Beautiful Beaches: Marbella boasts a long stretch of golden sand beaches, perfect for sunbathing and water activities.
🌆 Historic Old Town: The old town, or "Casco Antiguo," has narrow cobblestone streets, whitewashed buildings, and historic attractions like Orange Square.
🍾 Luxury Lifestyle: Marbella is known for its upscale resorts, shops, and restaurants, especially around Puerto Banús, which caters to the rich and famous.
☀️ Mild Climate: The city has a Mediterranean climate, which means mild winters and hot summers, ideal for year-round visits.
⛳ Golfing Paradise: The region has numerous world-class golf courses, earning it the nickname "Costa del Golf."
🥘 Diverse Cuisine: From traditional Spanish tapas to international dishes, the food scene in Marbella is varied and delicious.
🚗 Proximity to other Andalusian cities: Marbella is a good base to explore other parts of Andalusia, such as Málaga, Ronda, and Granada.
🎉 Vibrant Nightlife: Marbella has a reputation for its lively nightlife, from beach clubs to elegant lounges and nightclubs.
Cons:
💸 Expensive: Particularly in the high-end areas, Marbella can be quite pricey in terms of accommodation, dining, and shopping.
🤷‍♂️ Tourist Crowds: Especially during the summer months, Marbella can get quite crowded, making it difficult to find accommodations or space on the beaches.
🏢 Over-Commercialization: Some argue that rapid development has taken away from Marbella's original charm.
🚙 Traffic: In peak tourist seasons, traffic congestion can be an issue, especially around popular areas like Puerto Banús.
🚫 Safety Concerns: Like many tourist hotspots, Marbella has had occasional reports of petty crimes like pickpocketing.
🕰️ Seasonal Businesses: Some businesses, particularly those relying heavily on tourists, might only operate seasonally, which can be limiting for off-peak travelers.
🗣️ Language Barrier: While many locals speak English, especially in the service industry, it might be challenging to communicate in areas less frequented by international tourists.
Frequently Asked Questions
1. What are the best outdoor activities for kids in Marbella?
Outdoor enthusiasts will love Aventura Amazonia, a treetop adventure park with courses of varying difficulty. The park is a great way for kids to enjoy the outdoors and stay active. Funny Beach Marbella also offers kids numerous water and land activities, all on a beautiful beachfront location.
2. Are there educational activities in Marbella for kids?
Yes, there are several educational attractions. The Selwo Marina animal park and Bioparc Fuengirola zoo both offer educational exhibits about various animal species. Museo del Grabado Español Contemporáneo offers children's art workshops, and the Rio Verde Roman Villa provides a glimpse into ancient history.
3. What can we do on a rainy day in Marbella?
The Museo del Grabado Español Contemporáneo is a great indoor option. You might also consider a trip to the Marbella Old Quarter to explore various shops, cafes, and historical sites. Marbella Mini Golf also provides covered areas to play in case of light rain.
4. Is Marbella kid-friendly?
Absolutely! Marbella has a variety of attractions that cater to children of all ages. From outdoor adventure parks to educational museums and historical sites, there's plenty for kids to enjoy.
5. Are these activities available year-round?
Most of the attractions mentioned are open year-round. Still, it's always best to check their official websites for the most up-to-date information on opening hours and any seasonal closures.
6. Are these activities suitable for toddlers?
While some activities, like the treetop adventures at Aventura Amazonia and Segway Tours, may be more suitable for older children, there are plenty of toddler-friendly options. Selwo Marina, Bioparc Fuengirola, Parque La Bateria, and Funny Beach Marbella all have attractions suitable for young children.