10 Best Things to Do in Elche with Kids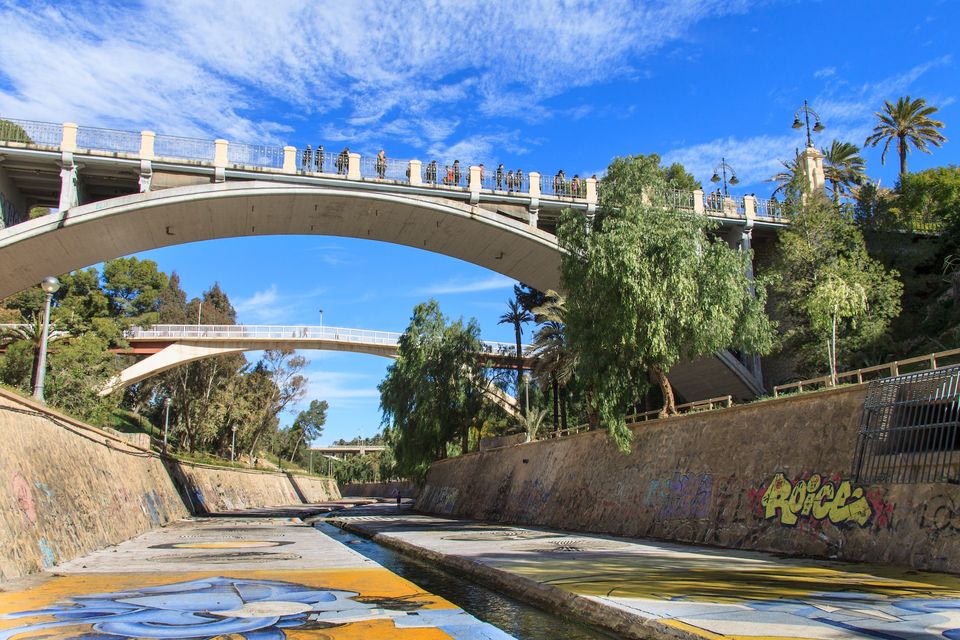 As a parent, I know how important it is to find engaging, entertaining, and educational activities for my kids when we travel.
That's why I was thrilled to discover that Elche, a charming city in Spain, offers many family-friendly attractions that left my little ones wide-eyed and excited.
With its rich history, stunning landscapes, and action-packed adventures, Elche is a hidden gem for families.
In this blog post, I'll share our top 10 favorite things to do in Elche with kids based on our unforgettable experiences.
So, sit back, grab a cup of coffee, and let me take you on a virtual tour of this beautiful city, guaranteed to inspire your next family vacation.
1. Palmeral of Elche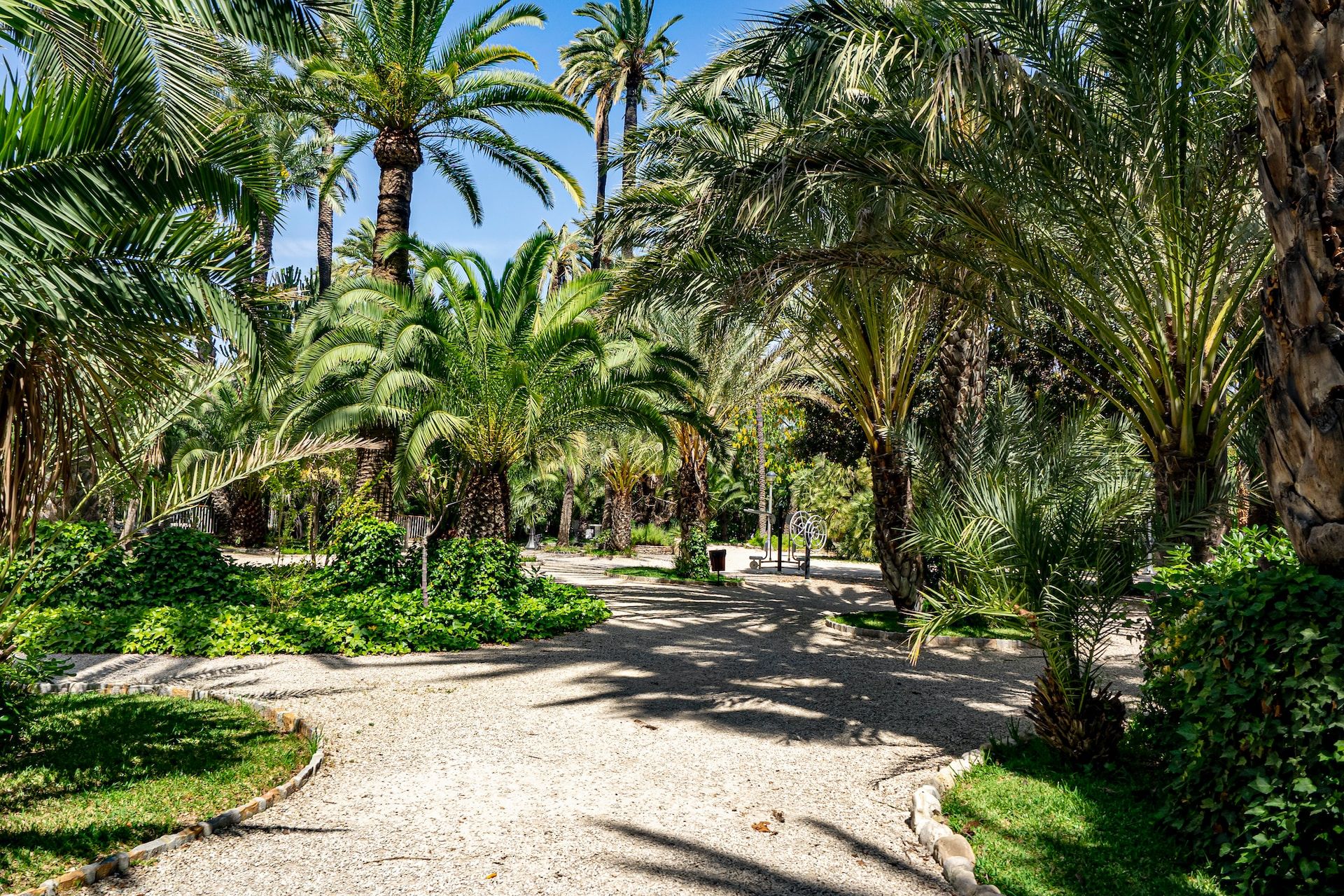 The Palmeral of Elche, a UNESCO World Heritage Site, is a must-visit attraction when you're in Elche with your kids. Strolling through Europe's largest palm grove, you'll feel like exploring a lush oasis.
Don't forget to visit the Huerto del Cura, where kids can marvel at the famous Imperial Palm, a unique palm tree with seven branches. The Palmeral is perfect for a family outing, with ample shaded spots and picnic areas.
2. Dama de Elche Sculpture Replica
An exciting place to visit in Elche is the location of the Dama de Elche sculpture replica, situated in the heart of the city at the Plaça de la Glorieta. The Dama de Elche is a famous Iberian artifact.
Although the original is displayed in the National Archaeological Museum of Spain in Madrid, the replica in Elche allows visitors to appreciate this iconic symbol of the city's history.
Surrounded by beautiful gardens and charming cafes, it's a perfect spot to relax and take memorable photos with your family.
Read more: 15 Best Things to Do in Alicante with Kids
3. Elche Museum of Archaeology and History (MAHE)
Visiting the Elche Museum of Archaeology and History (MAHE) is a great way to introduce your kids to the city's rich history. Interactive exhibits and engaging displays, including the famous Lady of Elche, will captivate your children's imagination.
The museum also offers workshops and guided tours tailored for kids, making it an ideal educational experience for the whole family.
4. Rio Safari Elche
Rio Safari Elche is another fantastic wildlife attraction offering endless family fun. Home to a diverse range of animals, the park features shows, train rides, and interactive exhibits that will keep your kids entertained for hours.
You can also cool down in the park's water park, which offers exciting water slides and pools suitable for all ages.
5. El Hondo Natural Park
Take your kids on a nature adventure at El Hondo Natural Park, a protected wetland teeming with birdlife.
Equipped with binoculars and a bird-watching guide, you and your kids can spot various bird species, including flamingos, herons, and egrets.
The park also features walking and cycling trails, making it an excellent destination for active families who love to explore the great outdoors.
Read more: 10 Best Things to do in Murcia with Kids
6. La Marina Beach
Spend a relaxing day by the sea at La Marina Beach, a beautiful stretch of golden sand and crystal-clear waters. With its calm waves and shallow waters, this Blue Flag beach is ideal for kids to splash around and build sandcastles.
Plenty of facilities are nearby, including restaurants, beach bars, and playgrounds, ensuring a relaxing and enjoyable day for the whole family.
7. Basilica of Santa Maria
Introduce your kids to the beautiful architecture of Elche by visiting the Basilica of Santa Maria. This stunning Gothic church, dating back to the 17th century, is a great place to teach your kids about the history and culture of the region.
Don't forget to climb the bell tower for a breathtaking panoramic view of the city – your kids will love spotting the landmarks they've visited.
8. Pola Park
Treat your kids to a day of fun and excitement at Pola Park, a family-friendly amusement park in nearby Santa Pola. With various rides and attractions suitable for all ages, from roller coasters to carousels, your kids will have a blast.
The park also features arcade games, mini-golf, and food stalls, ensuring an unforgettable day out for the whole family.
Read more: 15 Best Things to do in Madrid with Kids
9. Museo Escolar de Puçol
Take a trip down memory lane with your kids at the Museo Escolar de Puçol, a charming school museum that showcases the history of education in the region.
The museum is housed in a beautifully restored 20th-century school building and features old classroom settings, teaching materials, and vintage toys.
Your kids will love comparing their school experiences with those from the past, making it a fun and educational outing.
---
FAQ Section
Is Elche a family-friendly destination?
Elche is a family-friendly destination that boasts a wide range of attractions and activities suitable for children and adults alike, ensuring a fun and memorable experience for the entire family.
What activities are suitable for teens in Elche?
In Elche, teens can find numerous engaging activities, such as practicing their skateboarding skills at Elche Skate Park, exploring the UNESCO-listed Palmeral of Elche, or enjoying an exciting day at Pola Park amusement park.
Are there any free admission options for children in Elche?
Several attractions in Elche offer free admission for children, like the Palmeral of Elche. In contrast, others might provide discounted rates or special promotions for families, making it an affordable destination for a family vacation.
Is Elche a safe city?
Elche is generally regarded as a safe city for tourists and families. However, it's always wise to exercise caution, keep an eye on your belongings, and follow standard safety measures to ensure a worry-free visit.